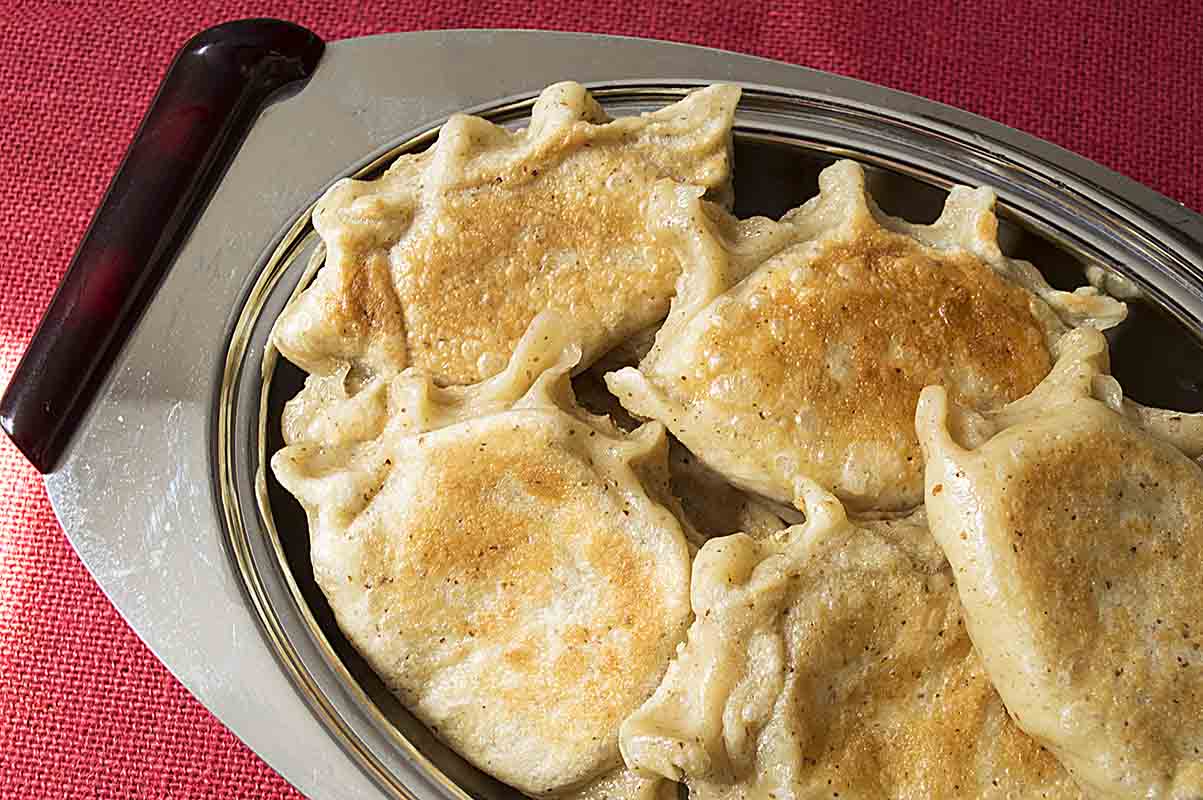 Today we have a recipe that I have been meaning to get up here for awhile. Perogies, which are my ultimate comfort food. They have been one of my favorite meals for as far back as I can remember. As a kid they were something we often asked for and always looked forward to. Then, during my bachelor days they were a reliable mainstay that was affordable, delicious, and easy to cook ( back then I even occasionally baked them on a cookie sheet because it was easier).
Back in those days I was always getting the frozen grocery store variety, which is almost impossible to find vegan. Now I make them from scratch and let me tell you there is nothing better than fresh homemade perogies! Whats more you can fill them with whatever you want! (I will get into some of my experimentation on this another day).
You Will Need:
For the Dough
2 cups Flour
¼ cup Vegan Margarine
½ tsp Salt
1 Flax Egg
⅔ cup Almond Milk
For the Cauliflower Puree
1 cup Steamed Cauliflower (Chopped)
2 tsp Vegan Margarine
2 tbsp Almond Milk
For the Filling
3 Cups Steamed Potatoes (Cubed)
Cauliflower Puree
1 tbsp Butter
1 tsp Salt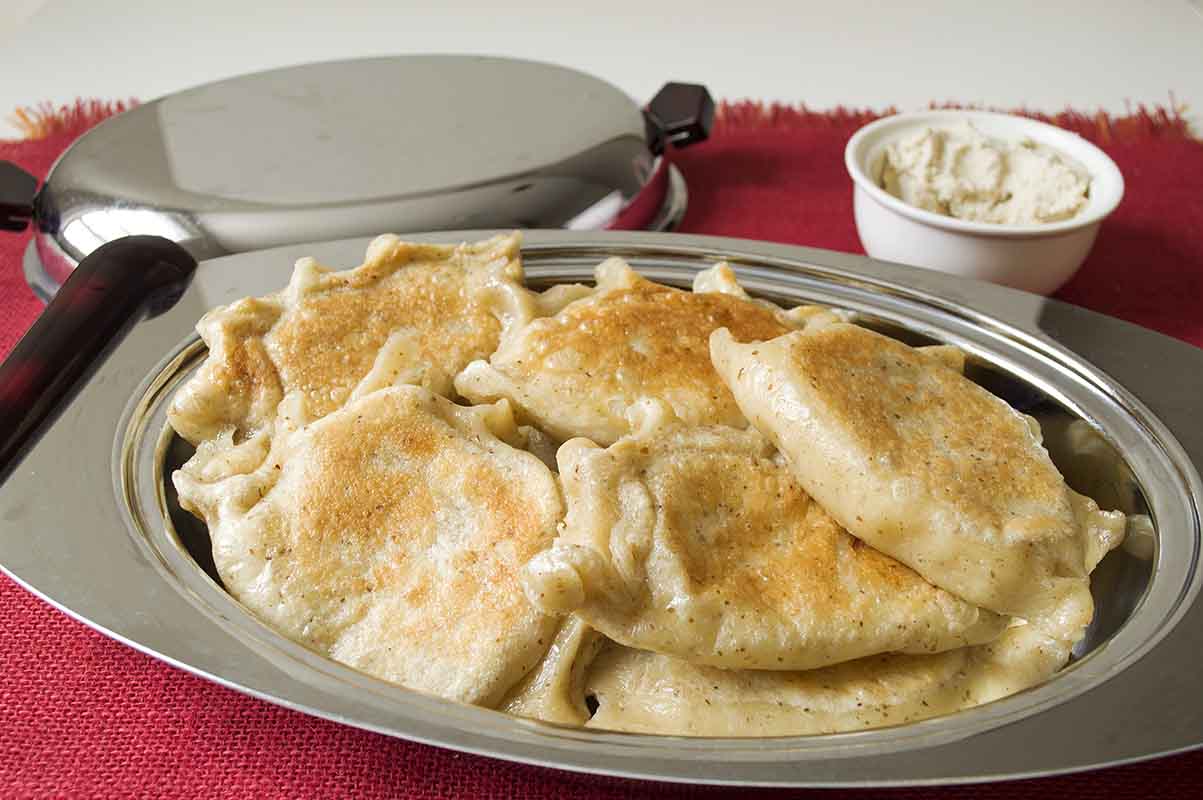 Start by putting the cauliflower and potatoes on to steam. While the vegetables steam begin the dough.
Mix the flour and salt in a medium sized bowl. Cut in the butter as you would for biscuits or pastry. Add in the flax egg, and almond milk, and mix thoroughly. Knead the dough for 2-3 minutes and then set aside.
Make a puree by adding the cauliflower, along with 2 tsp of vegan margarine and 2 tbsp of almond milk, to a food processor and blending until smooth.
In a medium sized mixing bowl mash the steamed potatoes, and then add the cauliflower puree, margarine and salt, mixing the ingredients together.
Halve the dough and roll onto a lightly floured surface until as thin as possible without tearing the dough. Using a biscuit cutter, or large glass cut out circles of dough.
Place 1-2 tablespoons of filling into each circle depending on the size of the circles that are cut.
Fill a small bowl with warm water and using a paint brush, or your fingers, spread a small amount of water around the edges of each circle. Then fold and press the edges together.
Place perogies in a pot of boiling water a few at a time removing when they begin to float (approx. 3 min).
Once they are boiled transfer to a frying pan set on medium heat and fry in margarine for approx. 2-3 minutes on each side until golden brown. Serve with your homemade perogies with cashew cream cheese, or your favorite topping. Enjoy!!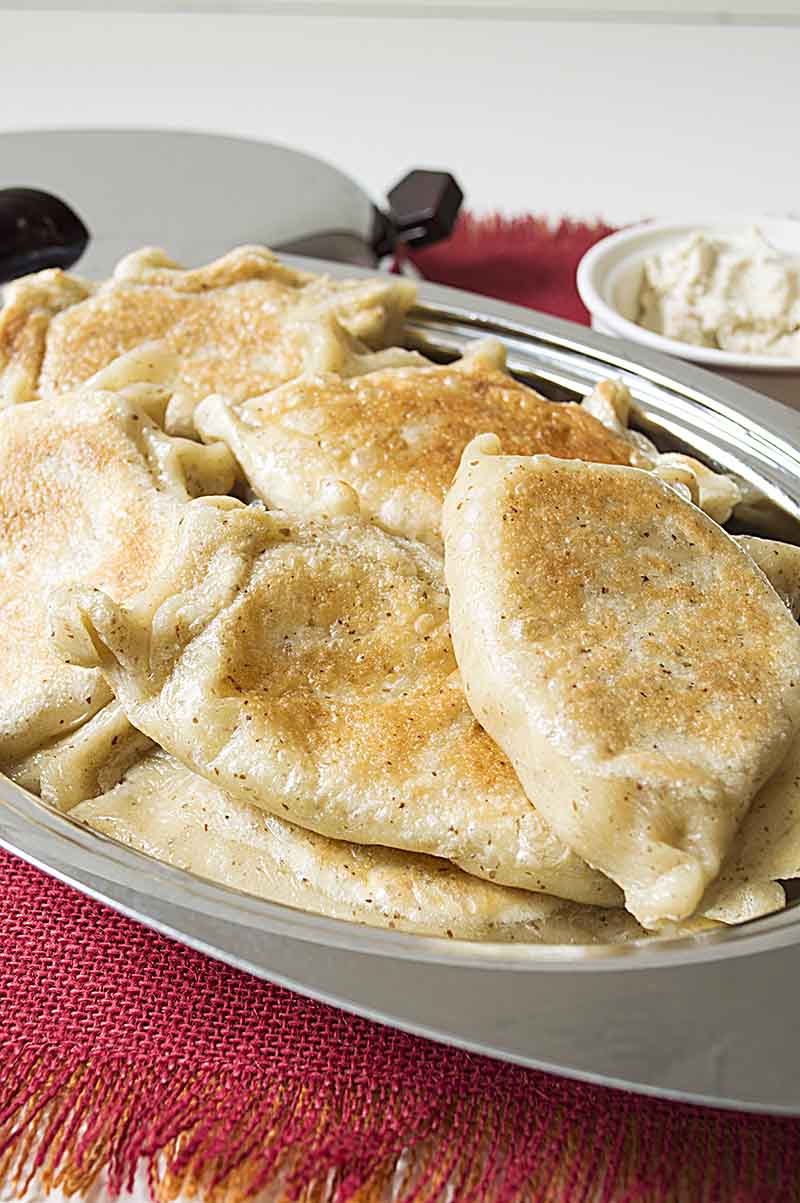 Summary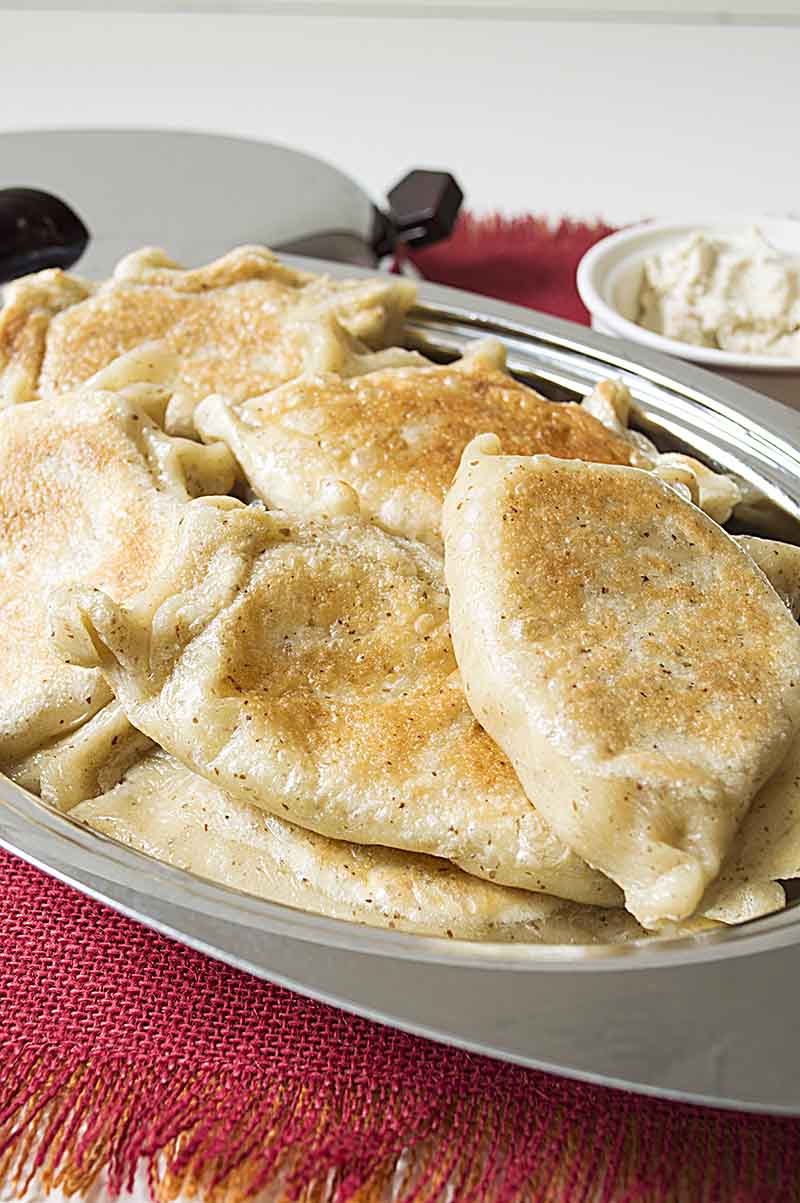 Recipe Name
Amazing Homemade Perogies from Scratch
Published On
Preparation Time
Cook Time
Total Time