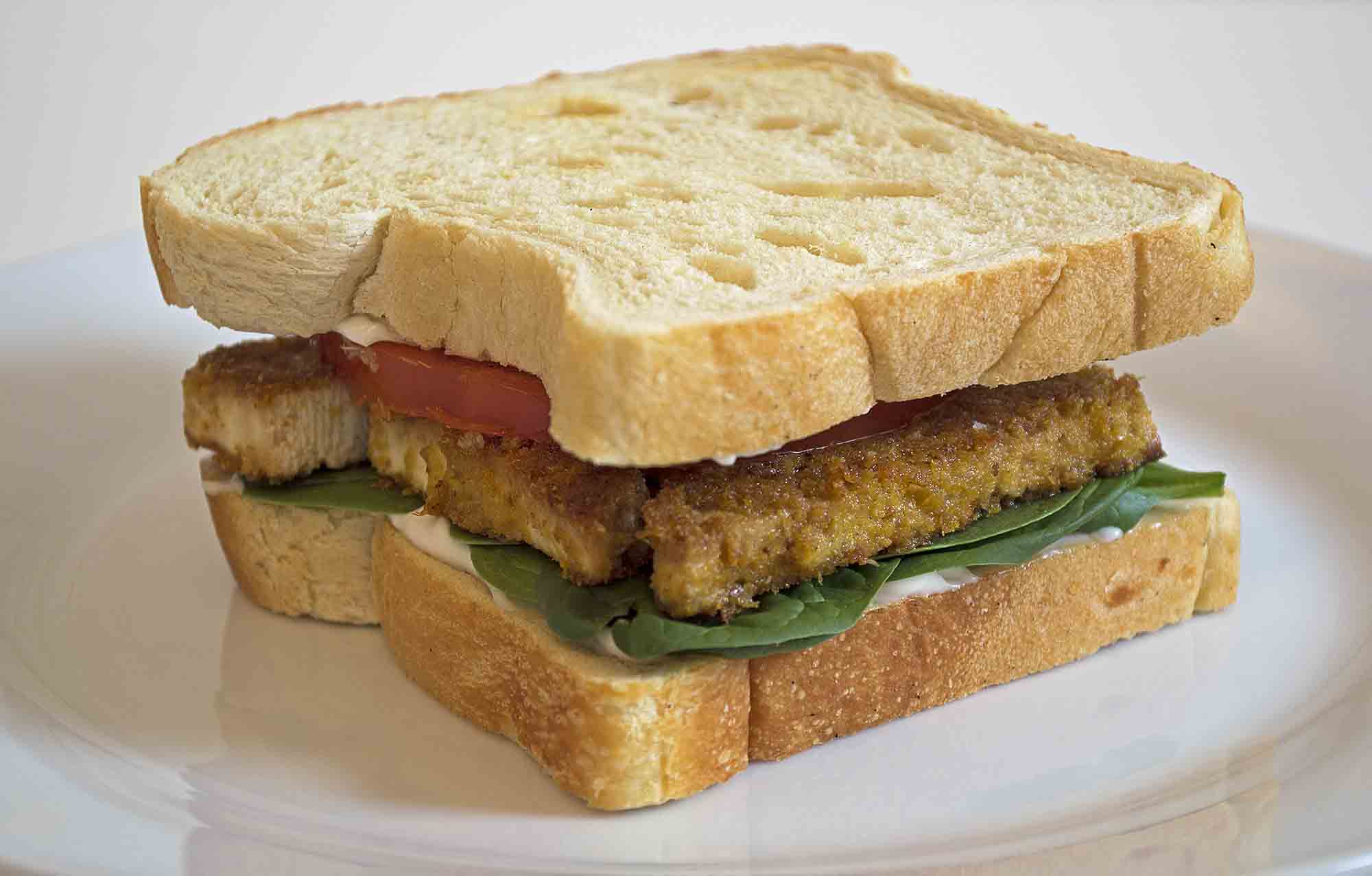 Tofu is great! It can be used in so many different dishes, and flavored in so many ways it is one of my favorite things to cook with. I had never thought of putting it into sandwiches before though, until Shante came up with this fried tofu breakfast sandwich. It is extremely simple to make, which is really good because a morning person I am not, and tastes awesome! It is actually amazing how much flavor there is for tofu that has not been marinated. This is one recipe that has definitely helped improve my mornings, (I have to admit I am often a grab a coffee and go kind of person), and will give yours an extra boost as well.
You will need:
½ Block of extra firm Tofu
2 tbsp Soy Sauce
¼ cup Nutritional Yeast
Begin by pressing the tofu to remove any extra water. Half a block of tofu will give you two sandwiches, so unless you need more just place the other half of the tofu in a sealed container covered in water and save in the fridge for another recipe, or more sandwiches later.
Heat a well oiled frying pan on the stove to medium.
Put the soy sauce and nutritional yeast into two separate small bowls
Slice the tofu into pieces about half an inch thick. Take each piece and place first into the soy sauce bowl turning so that both sides are coated, and then place in the bowl with nutritional yeast, again coating both sides.
Now place tofu into the frying pan and cook for a few minutes on each side.
You are now ready to prepare your tofu breakfast sandwich. You can do this however you prefer, but we like to use toasted bread with vegan mayo, spinach and fresh tomato.
Now you are ready to start you day and conquer the world!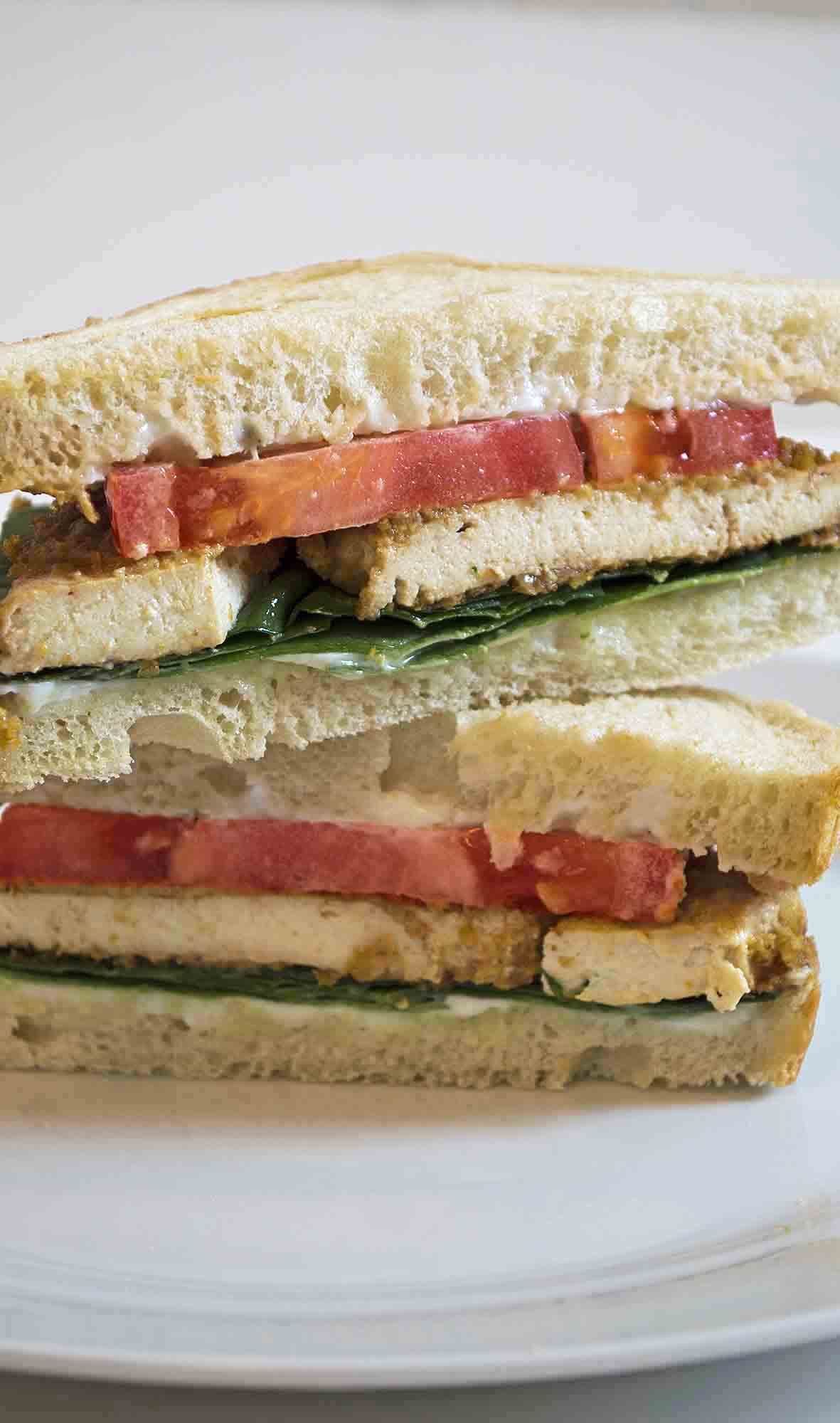 Summary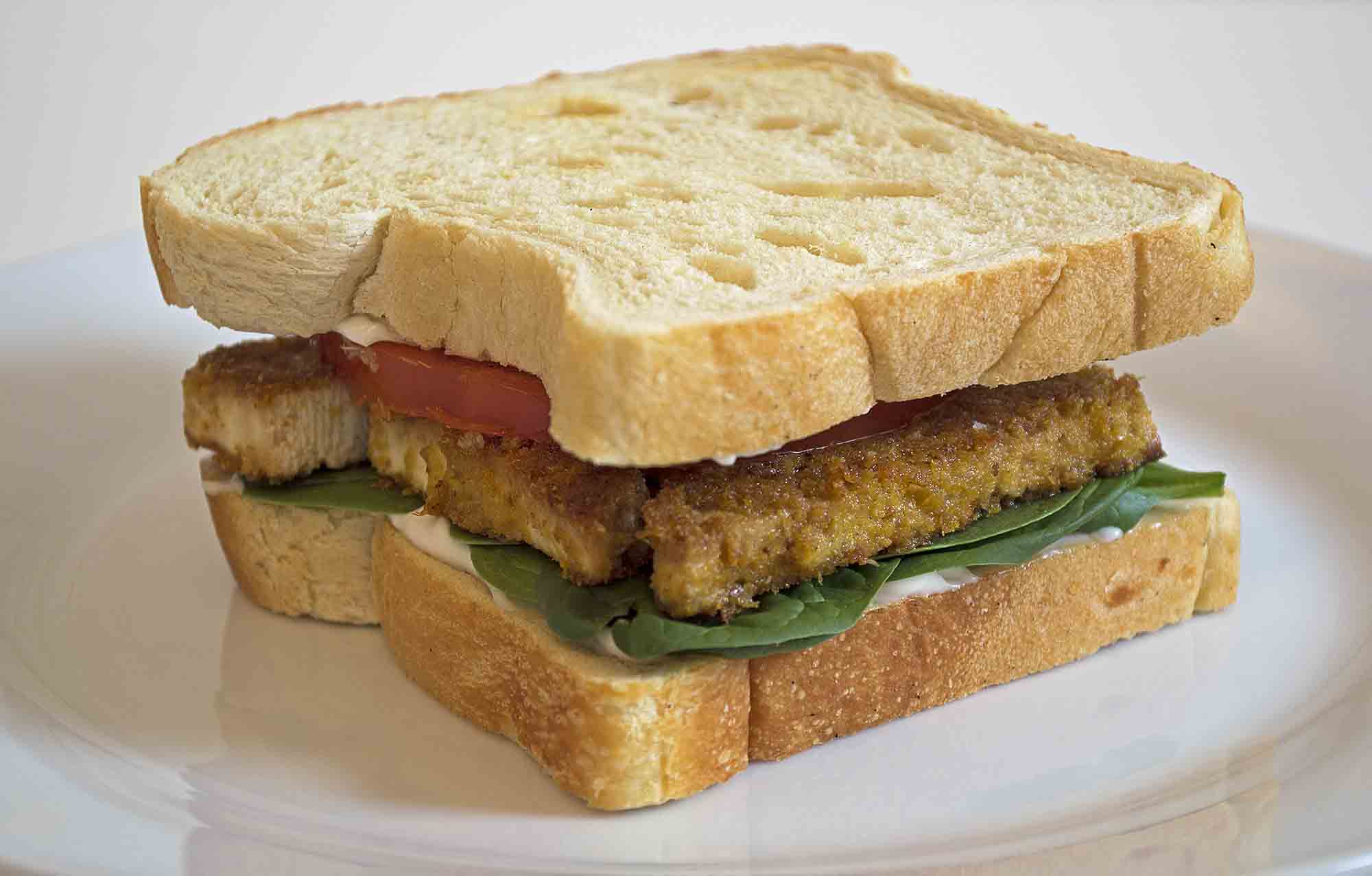 Recipe Name
Fried Tofu Breakfast Sandwich
Published On
Preparation Time
Cook Time
Total Time