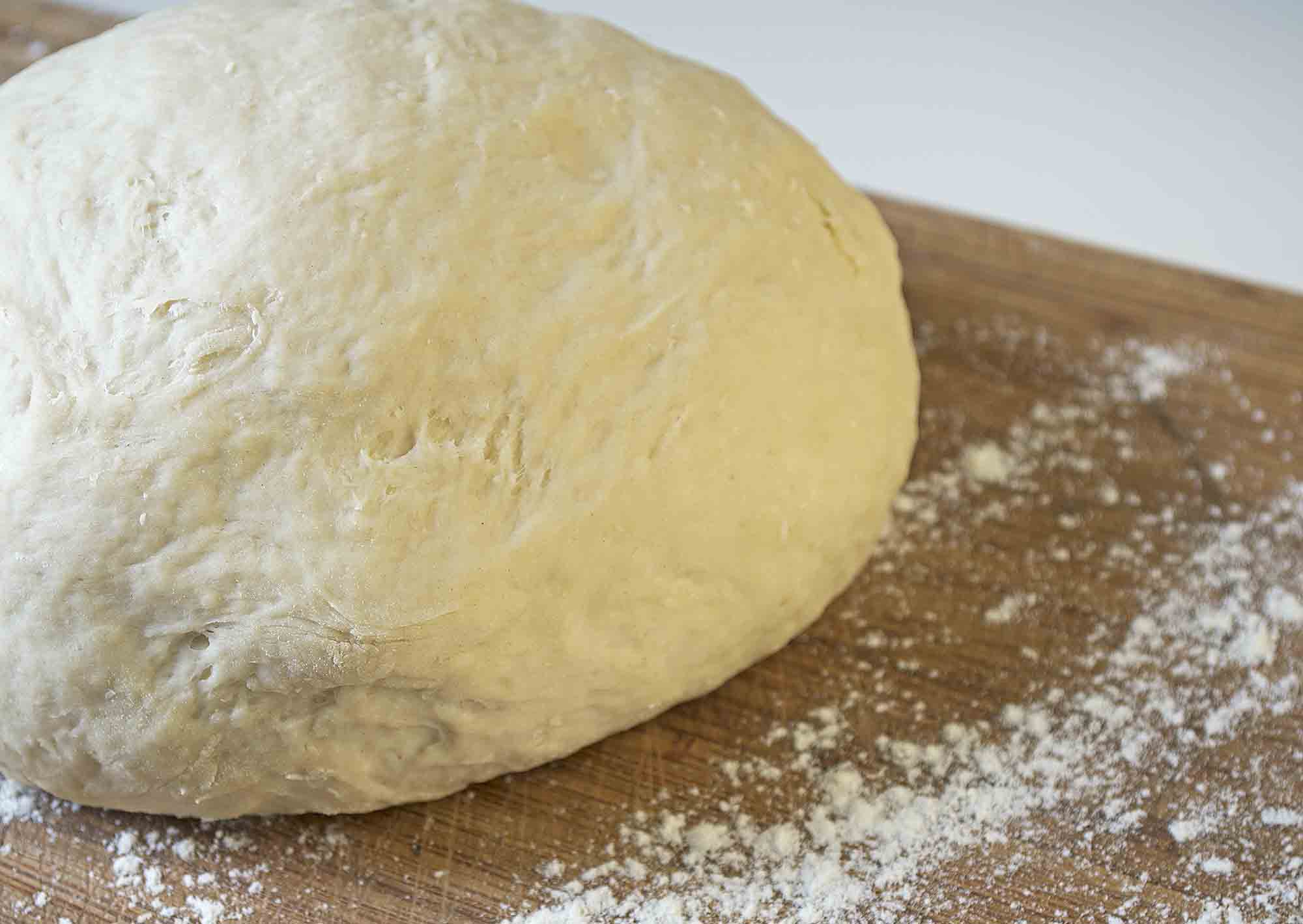 Of all the meals that I make pizza is my favorite of all. It is the one that always satisfies and that everyone in the family will eat, and that no one gets tired of even though we have it multiple times a week. Because I make it so often I have developed this recipe for homemade pizza dough that is both reliable and easy.
Now you can eat all the pizza that you want and never pay ridiculous prices for premade dough again. The recipe below makes enough dough for one pizza about the size of an average baking sheet, but can easily be doubled or trippled to make two to three pizzas. I will often make enough for an extra couple of pizzas and cook the crust part way, and then freeze it so that I can pull it out of the freezer and just add toppings for a fast meal.
You will need:
1 cup Water
1 tbsp Sugar
1 tbsp Oil
1 tbsp yeast
½ tsp salt
2 cups Flour (approx)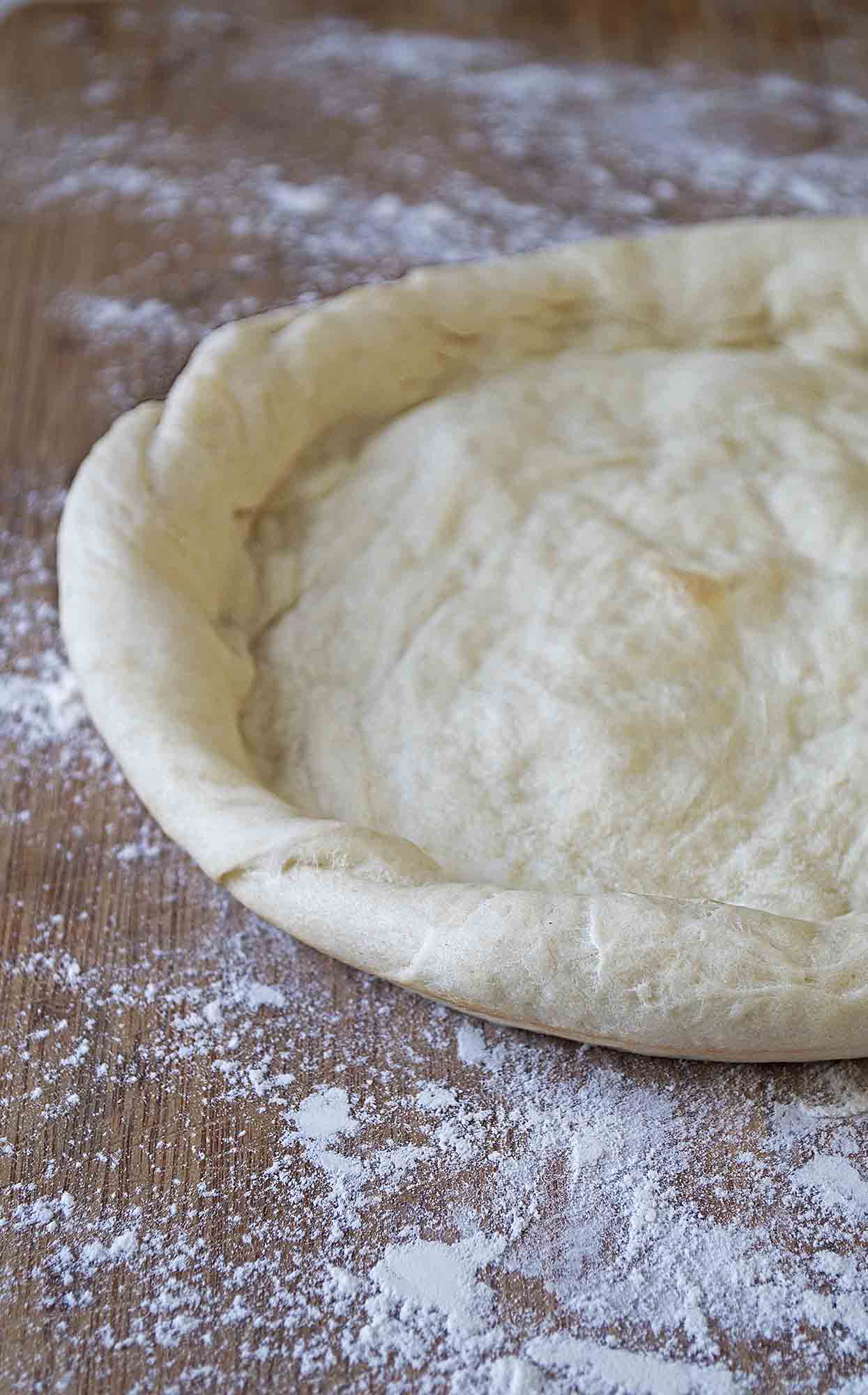 This recipe makes dough for one large pizza or two smaller ones.
Begin by pouring one cup of warm, but not hot, water into a medium mixing bowl. Add one tbsp of sugar stir gently and then add a tbsp of yeast. Let this sit for about 10 minutes so that the yeast can activate.
Once the yeast is ready add in the ½ tsp of salt and tbsp of oil, and stir.
Now add 2 cups of flour. Mix with a fork until it becomes too difficult and then begin using you hands. Remove dough from the bowl and knead for 3-4 minutes, if it is still a little bit sticky sprinkle with flour and continue kneading.
In a clean mixing bowl pour a small amount of oil, about a tsp and then roll the dough to coat. Let sit for 10 to 15 minutes and you are now ready to make some pizza!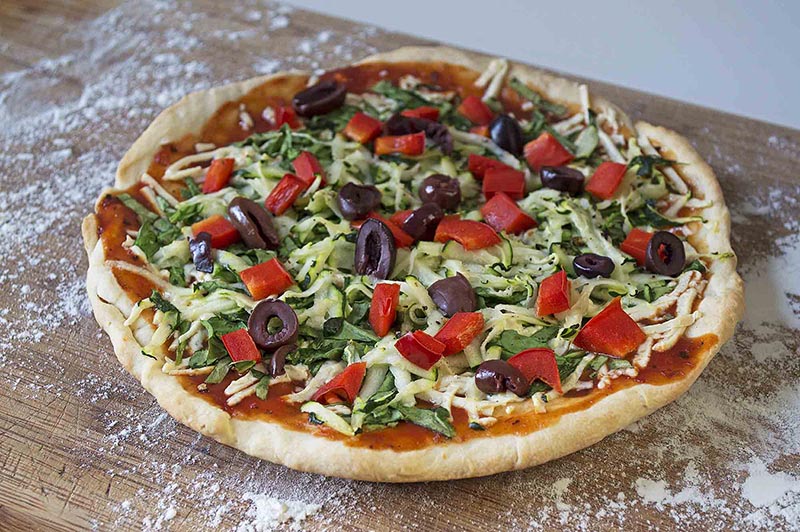 Summary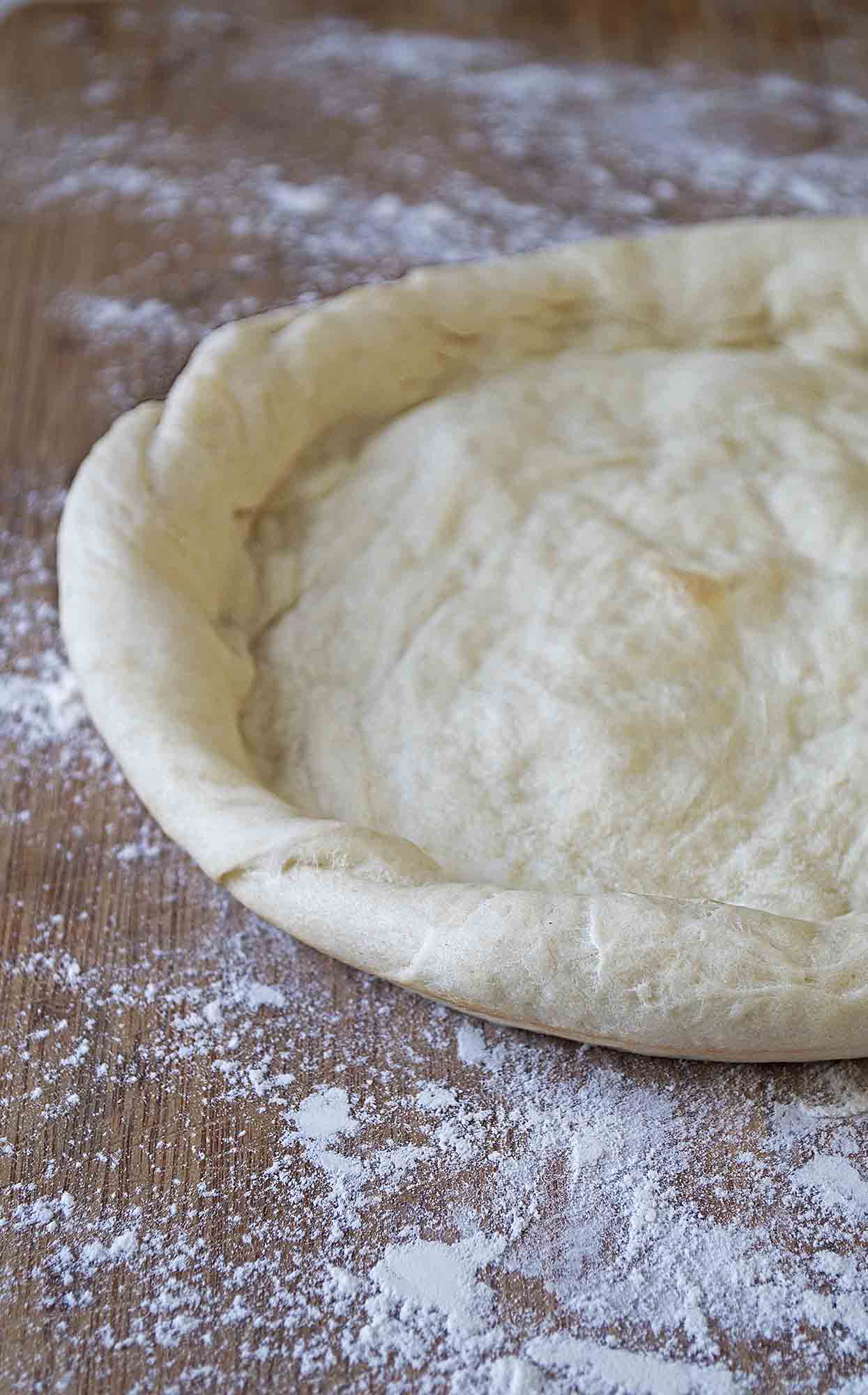 Recipe Name
Published On
Preparation Time
Cook Time
Total Time