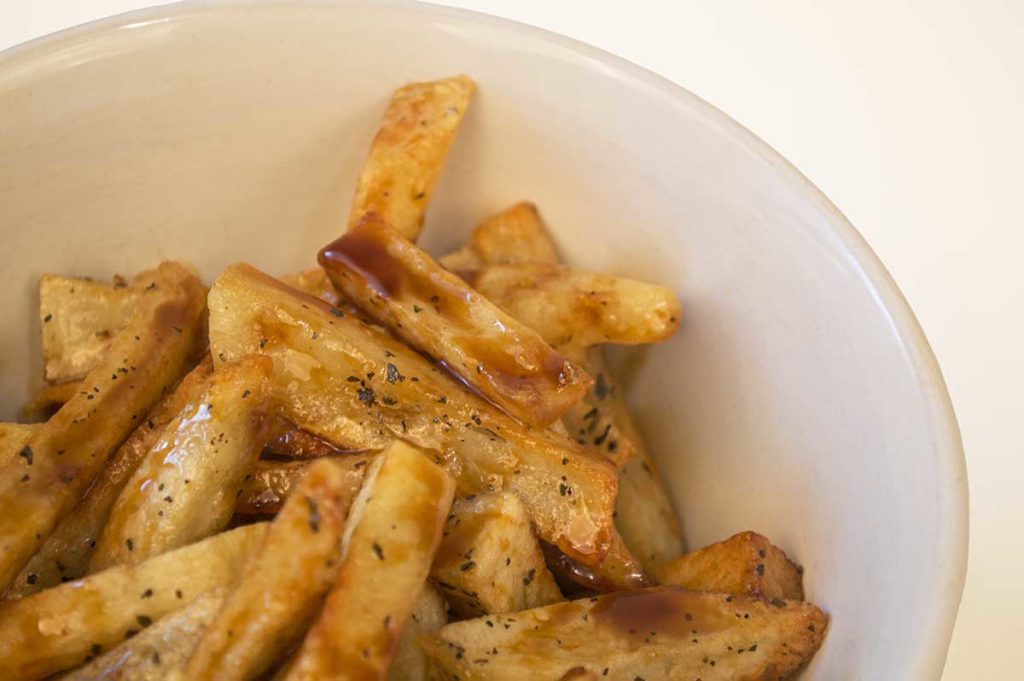 Being a dad, french fries are a very common occurrence in my home. Sometimes we have a store brand, sometimes homemade, sometimes baked, sometimes fried, but they are certainly made often. The thing is, I enjoy having more variance in my meals than my moderately picky children. I also enjoy having fast easy meals after work and happy kids, and fries are easy to throw on as an extra with almost any meal, and always please.
As a result of this I tend to play around with various versions of this family staple to keep myself amused/sane, and to add some variety for my taste buds. This recipe for maple fries is one of my favorite things to come out of this experimentation. Delicious salty fries, covered in maple butter, and drizzled with molasses mayo. It is certainly not something to eat every day, but as a treat it is divine.
What You Will Need:
5 med Potatoes (or about 5 cups of fries)
2 tbsp  Vegan Margarine
1½ tsp Maple Syrup
1 tbsp Vegan Mayo
1 tsp Molasses
½tsp Oregano
Salt to Taste
How to Make Maple Fries:
First prepare your fries, whether you are making homemade from potatoes, or cooking up some frozen store brand ones. The type of fries and preparation method do not matter.
While the fries are cooking melt the vegan margarine and in a small dish mix thoroughly with the maple syrup.
In a second small dish mix together the vegan mayo and the molasses.
After the fries are finished cooking place them in a medium sized mixing bowl. Add a little extra salt compared to what you normally would. This will provide a nice balance to the sweetness of the other flavors in this recipe. Add in the oregano.  Toss or stir in the bowl until the fries are well coated.
Add the maple "butter" to the bowl a little at a time, tossing or stirring to make sure the fries are evenly coated.
Place fries in a bowl or on a plate. Drizzle the molasses mayo over the fries using a spoon or fork.
Enjoy!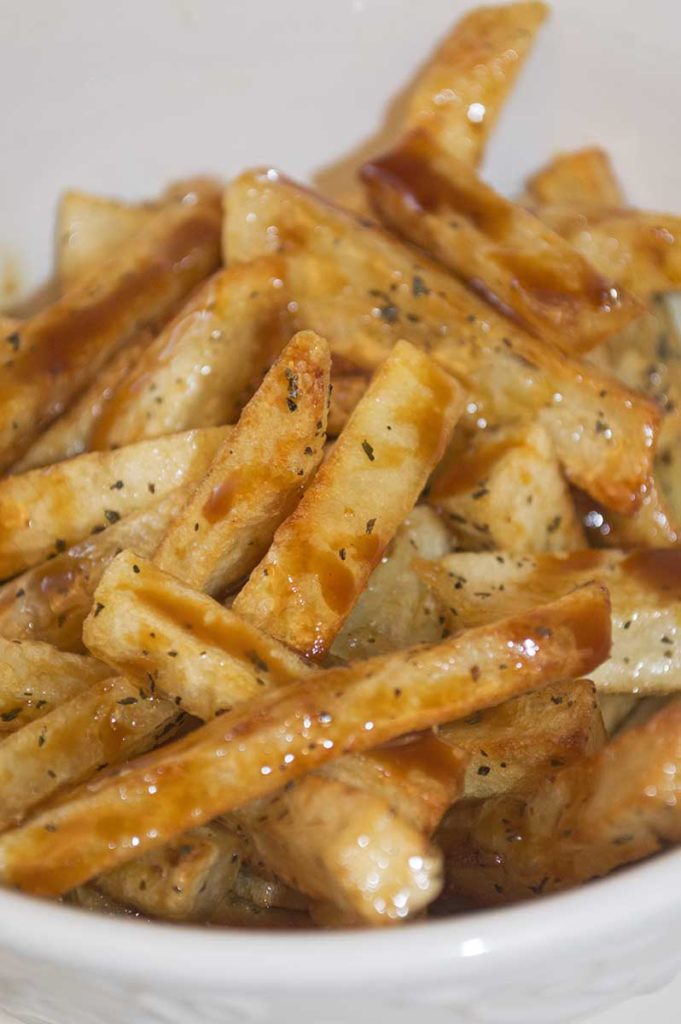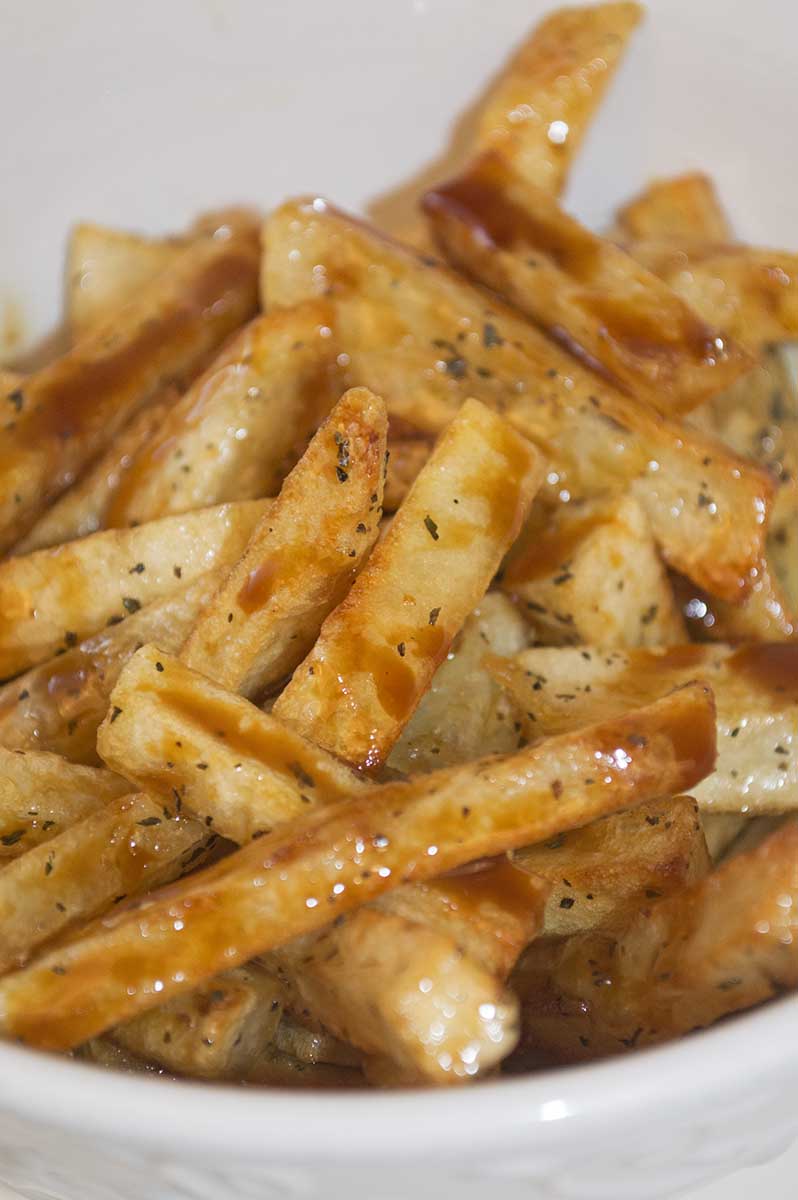 Summary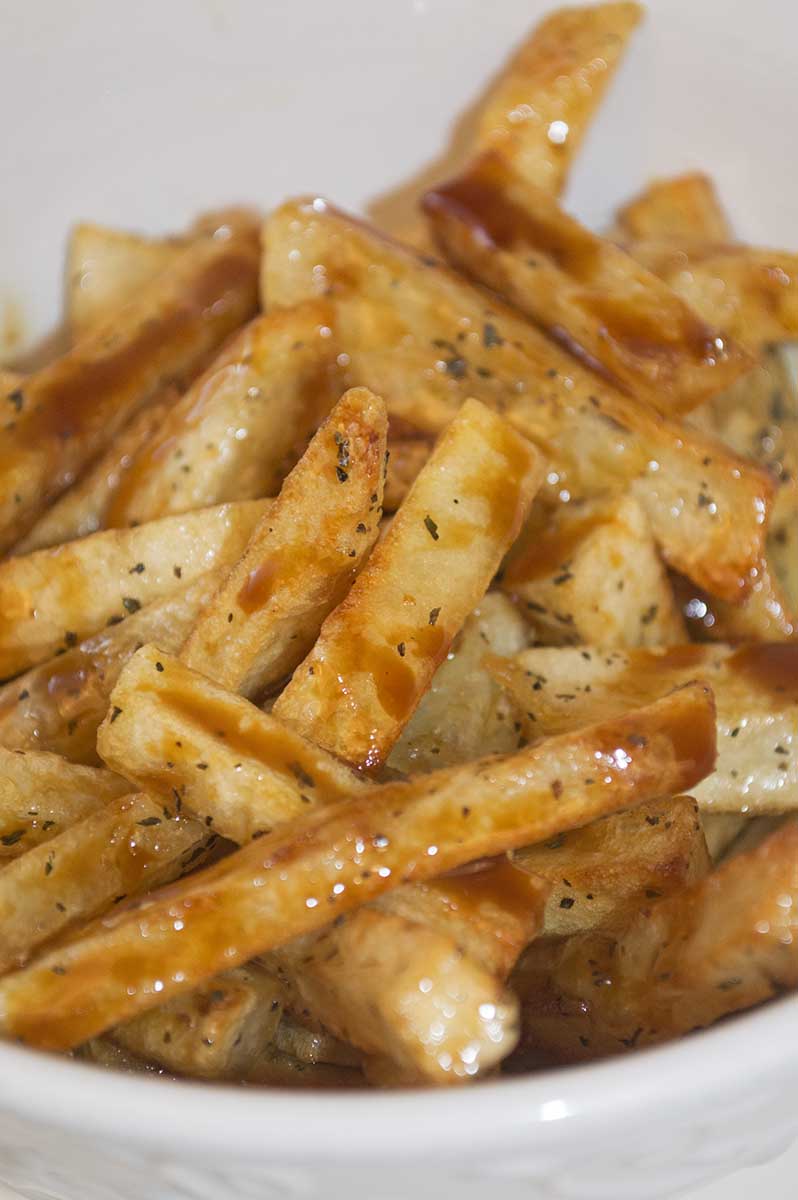 Recipe Name
Maple Fries with Molasses Drizzle
Published On
Preparation Time
Cook Time
Total Time