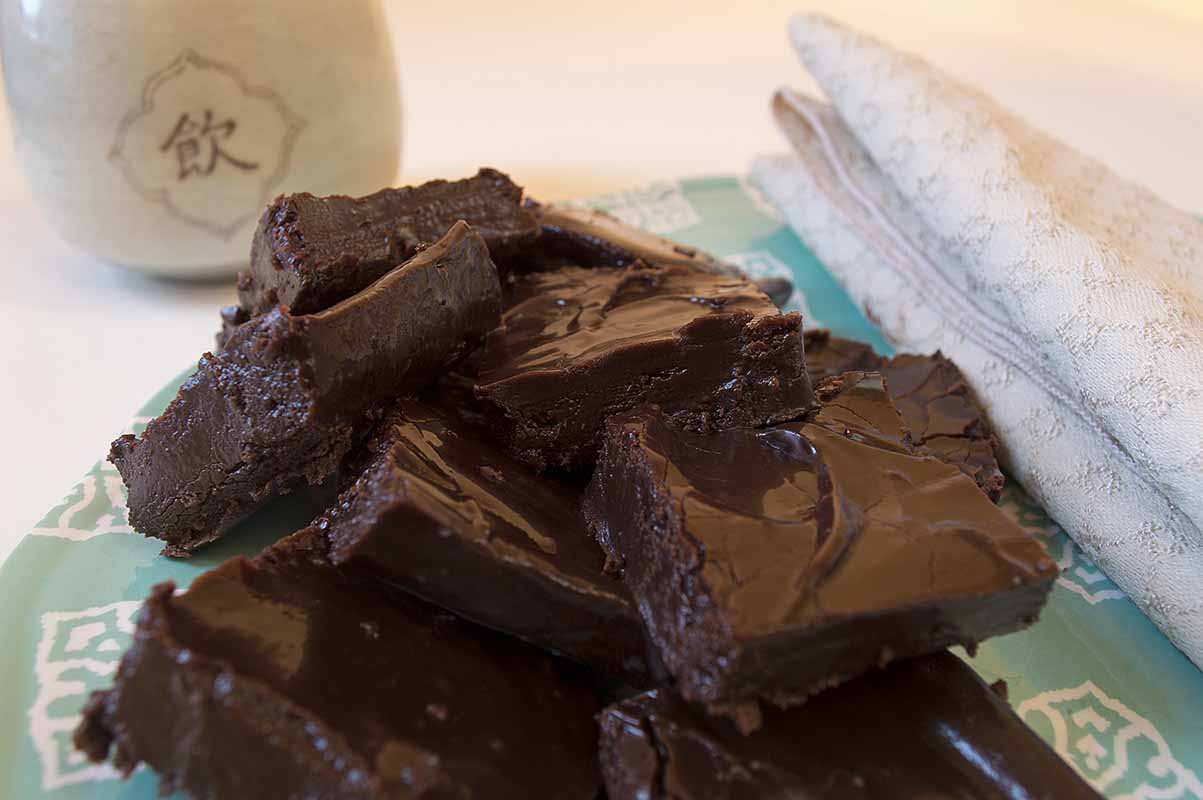 A few nights ago I decided to experiment with the candy thermometer for the first time. I settled on trying chocolate fudge as it seemed fairly simple and a good jumping off point into confectioneries. So I skimmed a few different recipes in some of the old books that I have, took a few different ideas and added vegan ingredients and I was on my way.
I love fudge, it is one of my all time favorite sweet treats. However while fudge can be one of the most delicious decedent desserts available, it can also be an overload of dry crumbly sugar. The kind you sometimes get at a bake sale and are so excited to eat, but when you get home and try it it almost falls apart and is so sweet it nearly hurts the teeth.
While I had high hopes that this fudge would fall into the good category, I had no idea it would be as utterly amazing as it is.  It turned out perfectly smooth, melting on the tongue in chocolaty richness. Not bad for a first try! Other than some stirring this is an easy recipe to make and so is highly recommended to newbie confectioners like myself.
What You Will Need:
1 cup Sugar
1 cup Brown Sugar
⅔ cup Cashew or Almond Cream
⅓ cup Coca
⅓ cup Chocolate Chips
2 tbsp Maple Syrup
½ tsp Salt
2 tbsp Vegan Margarine
How To Do It:
Grease a 9x5x3 pan.
In a medium saucepan add the sugars chocolate, cream, salt and syrup.
Stir constantly until sugar is dissolved and chocolate is melted over medium heat.
Cook to 234 F stirring occasionally.
Remove from heat and add butter.
Without stirring, cool to 120 F.
Once cooled to 120 F stir continuously for 5 minutes.
Poor into the greased pan, and cool until firm.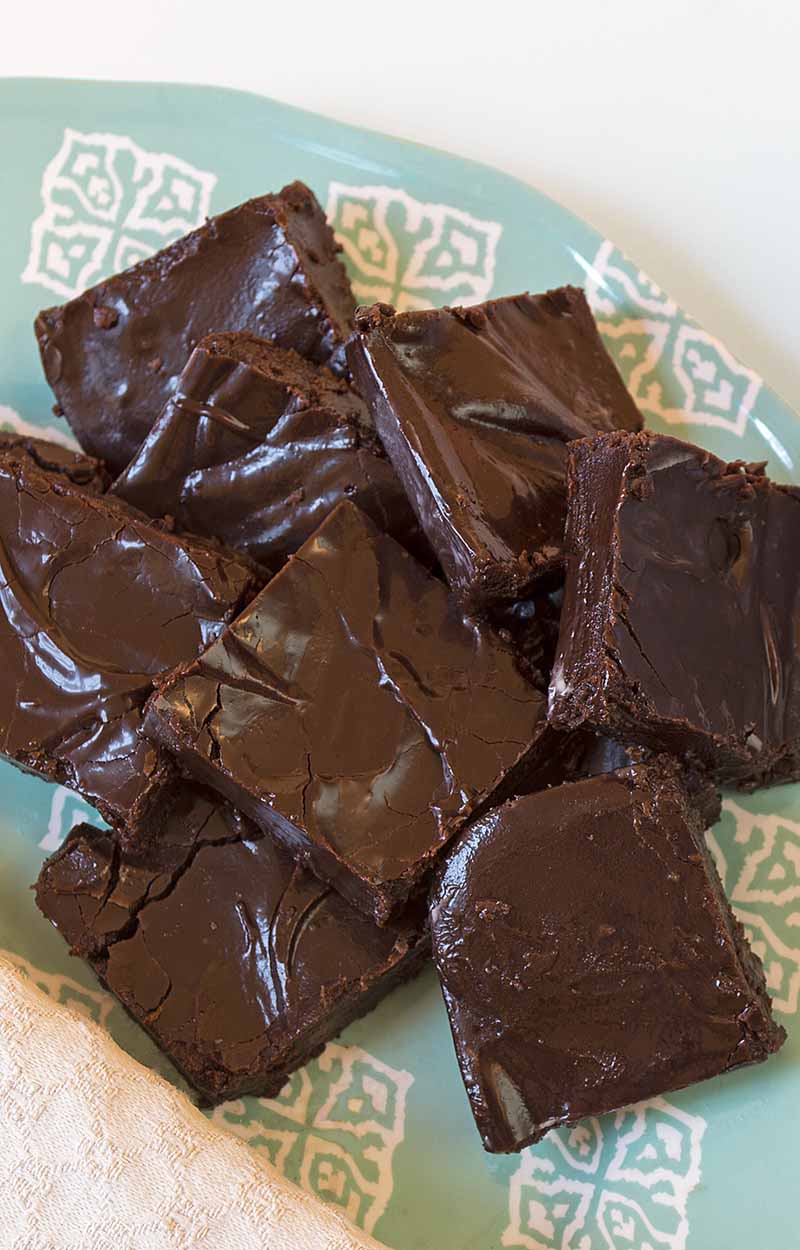 Summary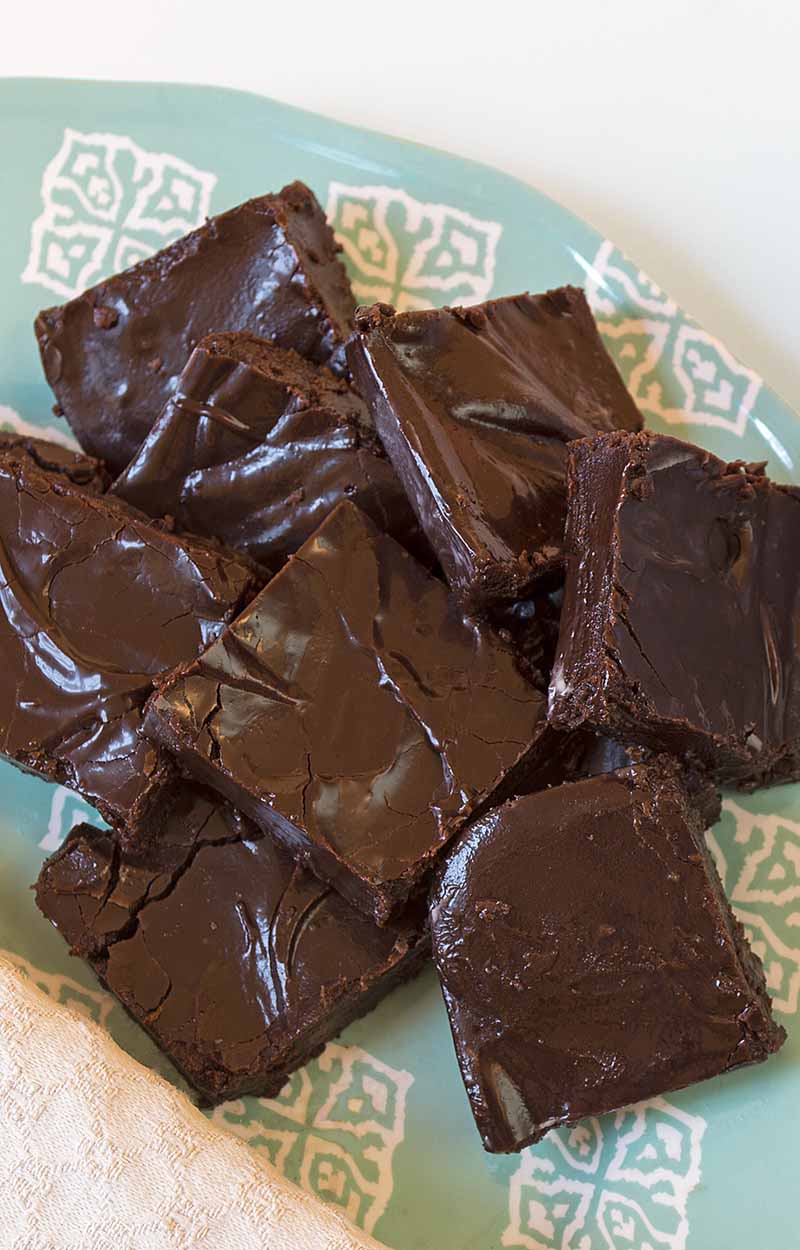 Recipe Name
Old Fashioned Chocolate Fudge
Published On
Preparation Time
Cook Time
Total Time