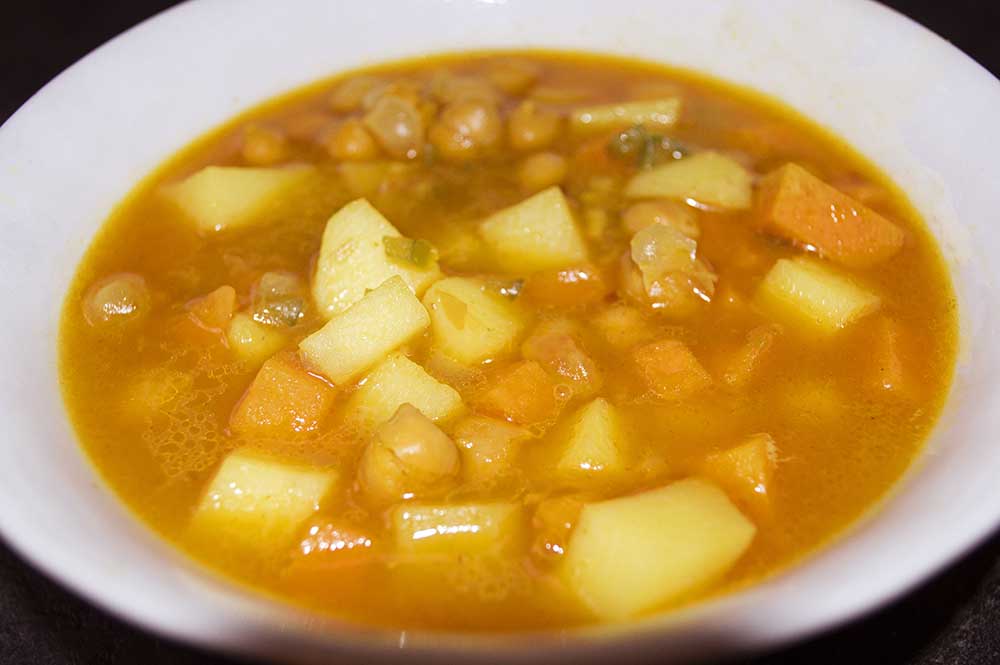 This vegan sweet potato soup is just right when you are looking for something tasty and satisfying to warm your belly on a cool fall evening, or rainy Sunday afternoon. The combination of potatoes, sweet potatoes, and chickpeas makes it hearty and filling, and the bright color adds a little warmth to the table. It is on of my simplest dishes to make, as it is all done in a single pot, so even if you are pressed for time, you can still have a happy meal of homemade soup from scratch.
The garlic, and peppers in the soup help to give your immune system a boost, which is great during the cooler months when cold season is prevalent.
A drizzle of cashew cream over the soup is also nice, to add a bit of richness, and a pleasant balance to the spiciness of the soup. Then throw in some fresh biscuits or bread for great lunchtime munch, or add as a side for the perfect addition to any meal or gathering.
You will need:
1 can chickpeas
2 tbsp oil
1 jalapeño diced
2 cloves of garlic minced
tsp ginger
tsp cumin
pinch of paprika
1 large potato diced
1 sweet potato diced
4 cups water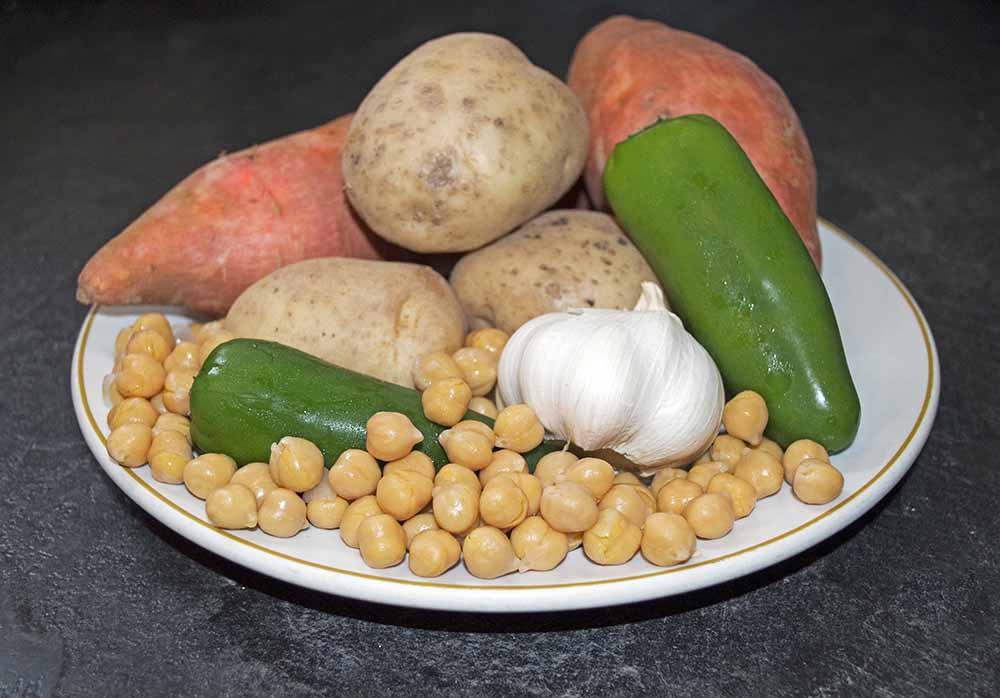 In a large saucepan (remember it has to hold the ingredients plus 4 cups of water), add the oil, garlic and jalapeño. Let this simmer for 1-2 minutes. Add the spices and let these simmer for another minute before adding the potato, sweet potato and chickpeas. If you really are not big on spice leave out the paprika, the jalapeño on its own adds more flavor than heat. On the other hand if you are the adventurous sort add a little extra, or an additional jalapeño, it never hurts to spice up your life.
Pour in the water and bring the whole thing to a boil. Reduce the heat on the burner to medium low and let the soup cook with the lid on for 20-30 minutes until the vegetables are tender. Your sweet potato chickpea soup is now ready to serve. It makes a great side, but it is hearty and filling enough to be eaten for a main course as well. Adding a little bit of cashew cream to the bowl is a nice touch. Enjoy!