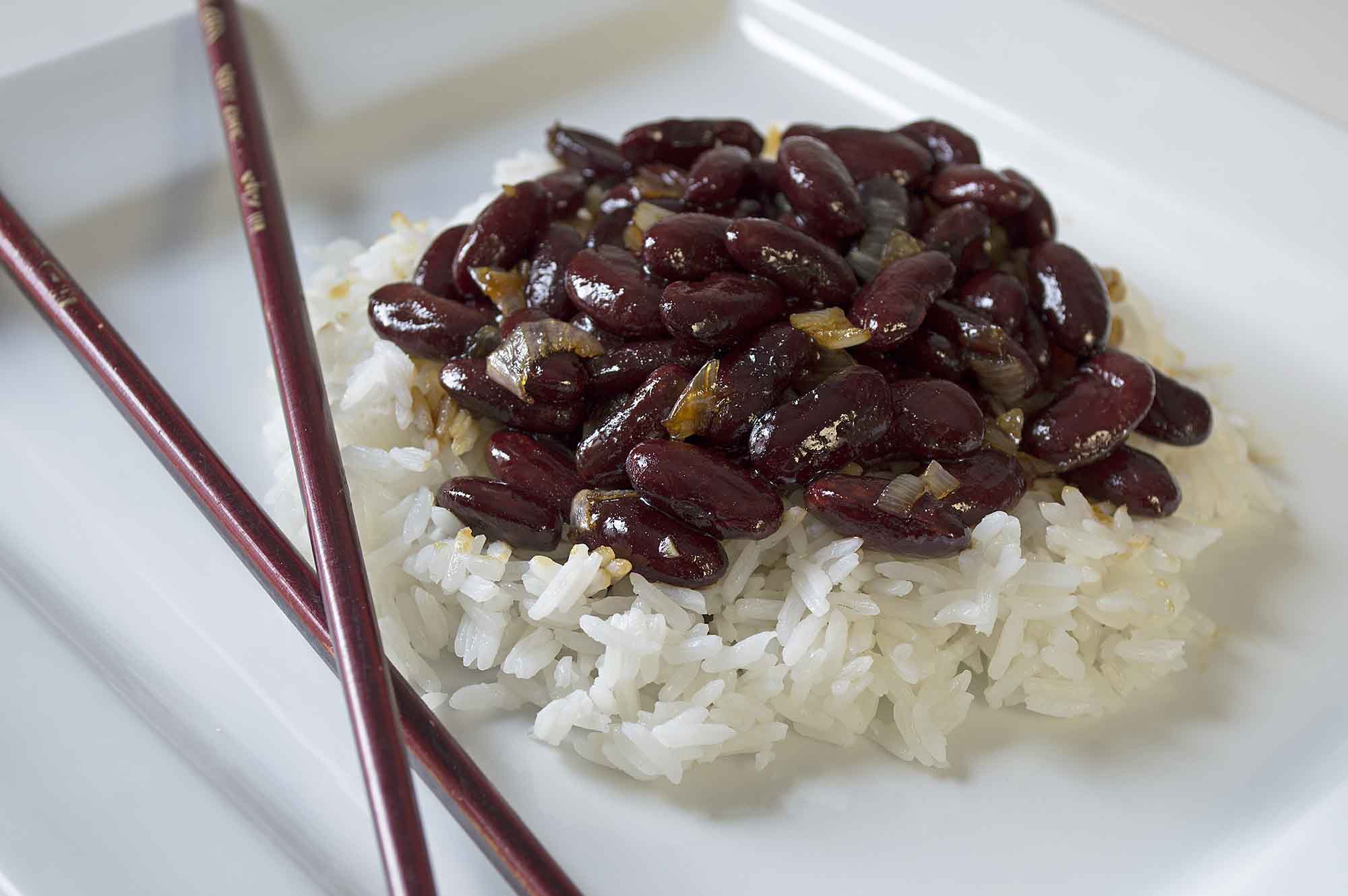 Kidney beans and rice are two of the staples that I always have in my kitchen. They are in fact two of the things I have an extra stockpile of in case of emergencies. So while having them come together is far from surprising, it is certainly enjoyable.  Adding fried shallots and garlic molasses sauce just brings the whole thing together. It is defiantly a vast improvement of my teenage bachelor days surviving on fast food and mini pizzas.
This dish has a deep rich satisfying flavor, and is hearty enough to leave you feeling full and and happy. It is also packed full of nutrients, protean, and iron. This is a great way to refuel after a long day, especially if it was a physical one. It doesn't hurt that it is deliciously enjoyable as well though!
What you will need:
1 Can of Kidney Beans
2 Shallots or 1 Small Onion
2 Cloves of Garlic
¼ Cup of Molasses
1 tbsp of Soy Sauce
2 tbsp of Brown Sugar
2 or 3 Cups of your Preferred Rice
The best way to begin is to put the rice on to cook, this way when it is finished everything should be ready to eat. Just remember to keep an eye on the time while you are cooking the kidney beans, I have been distracted by children (never on my own) more than once only to realize at the end the rice was over cooked.
Next finely chop the shallot and garlic and add to a medium sized frying pan with a bit of oil on medium heat. Let this simmer for 1-2 minutes.
Now add in the molasses, soy sauce, and brown sugar stir gently until it is well mixed and let simmer for another minute.
You are now ready to drain your can of kidney beans and add them to the frying pan. Give them a stir to mix them in and then let them simmer in the sauce for about 5 minutes, stirring occasionally. Then reduce heat to low.
By now your rice should be nearly ready. Let if finish to the consistency you like, scoop onto a plate, top with beans and sauce, and you have a wonderful plate of kidney beans and rice with garlic molasses sauce.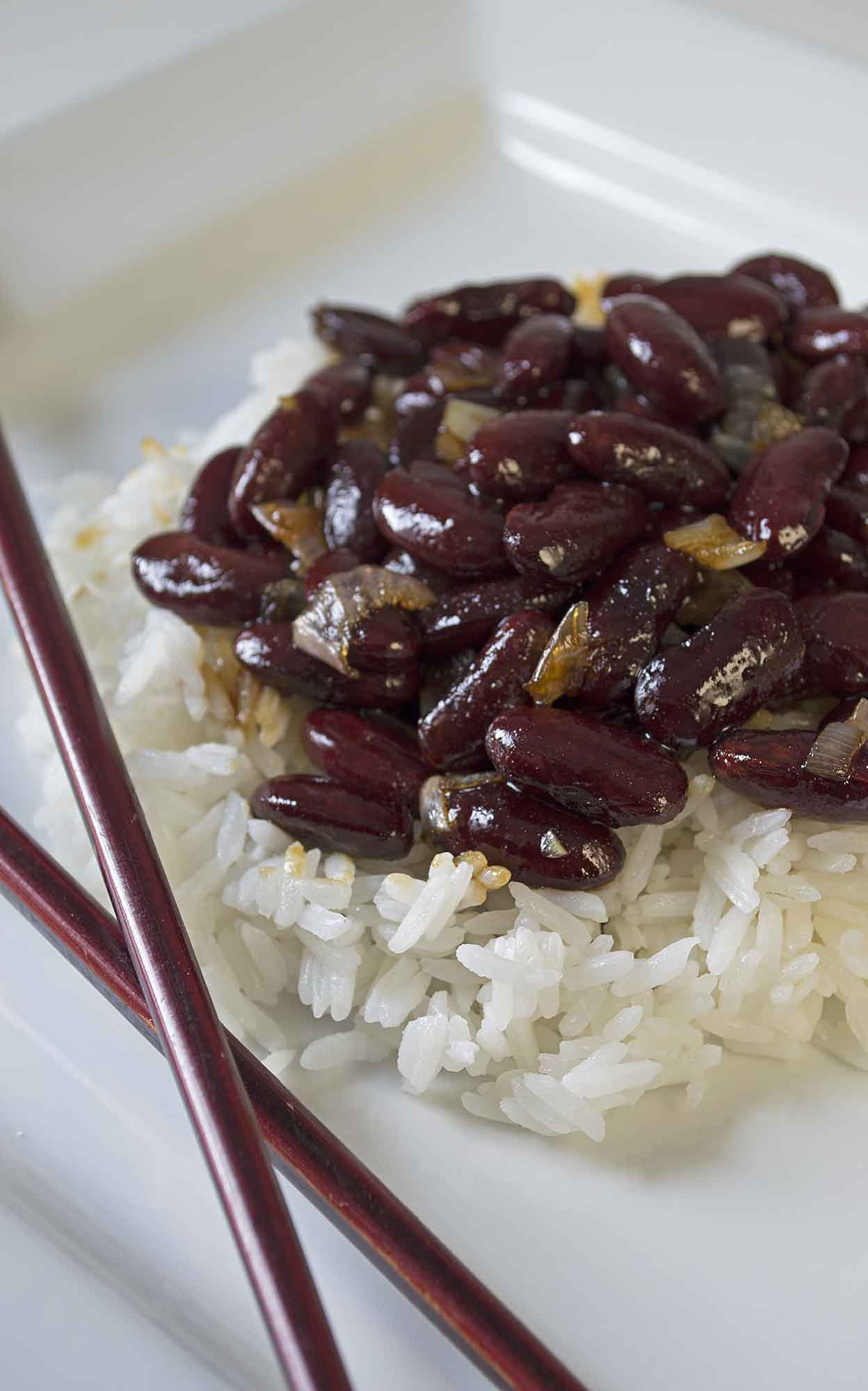 Summary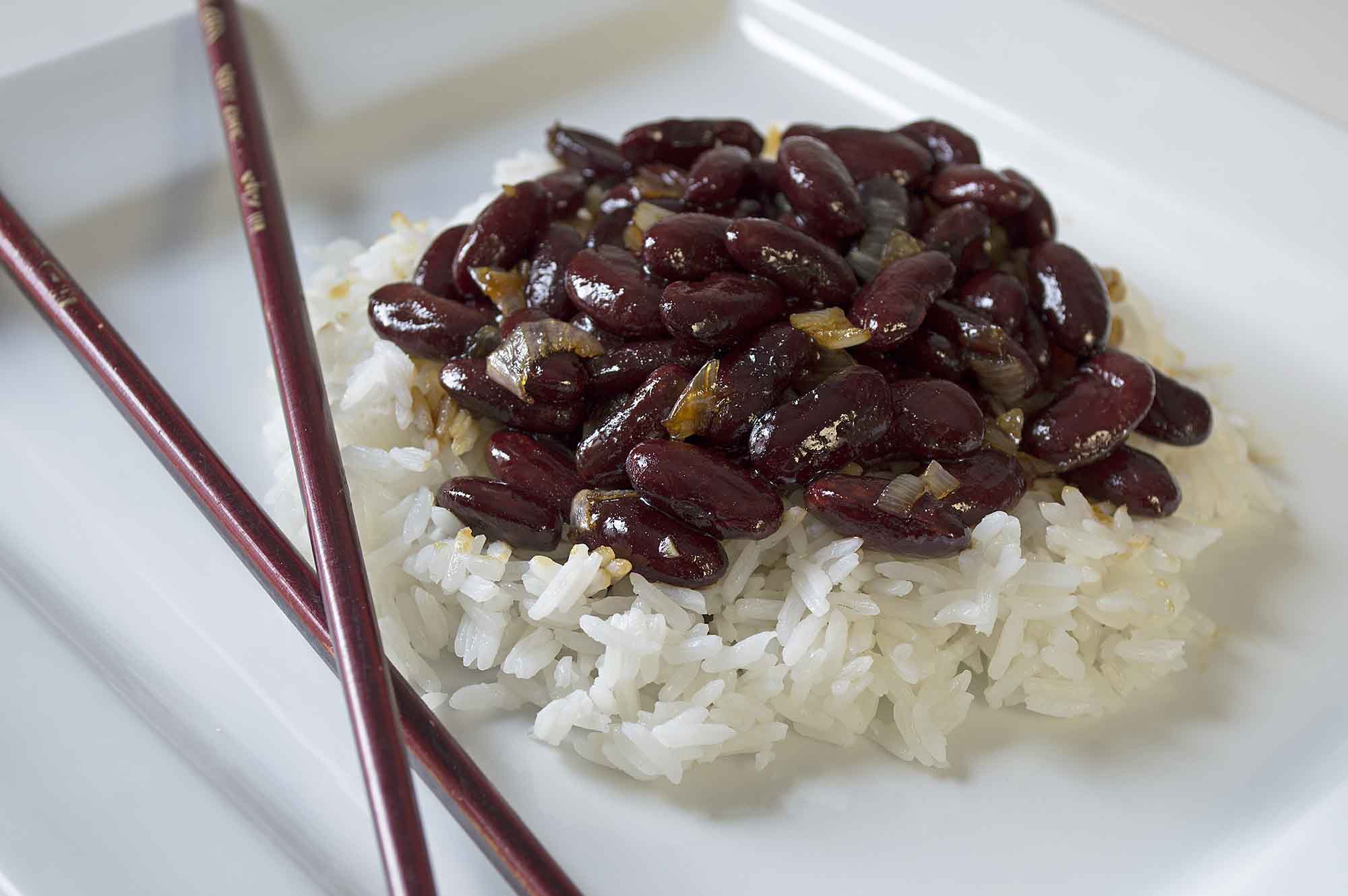 Recipe Name
Published On
Preparation Time
Cook Time
Total Time