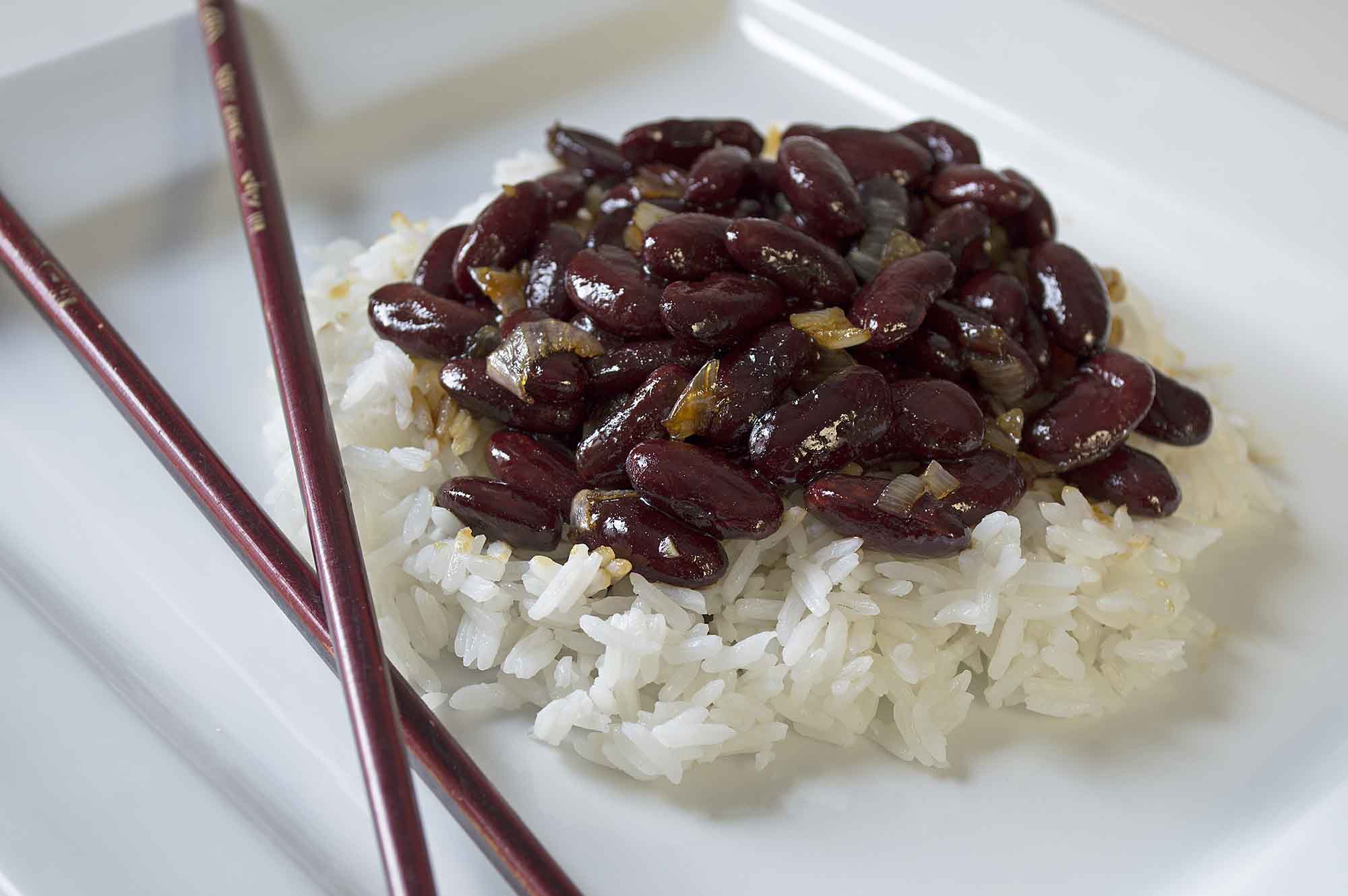 Many years ago when I first met Shante I lived off of mostly frozen pizza and chicken fingers. This recipe is one of the things that placed me on the path toward veganism.  There were many nights I came home and was happy to find a dish of kidney beans and rice waiting for me. Not only is the flavour amazing, but at the time I was working construction and dish refuels the body and satisfies in a way not many do.
As long as you have a can of beans and rice in the cupboard this is an easy recipe to make, the longest part of it is waiting for the rice to cook. It is also a great one to feed non vegan friends and family that are over as beans and rice are high in protien and will leave them feeling full and content.
What you will need:
1 Can of Kidney Beans
2 Shallots or 1 Small Onion
2 Cloves of Garlic
¼ Cup of Molasses
1 tbsp of Soy Sauce
2 tbsp of Brown Sugar
2 or 3 Cups of your Preferred Rice
The best way to begin is to put the rice on to cook, this way when it is finished everything should be ready to eat. Just remember to keep an eye on the time while you are cooking the kidney beans, I have been distracted by children (never on my own) more than once only to realize at the end the rice was over cooked.
Next finely chop the shallot and garlic and add to a medium sized frying pan with a bit of oil on medium heat. Let this simmer for 1-2 minutes.
Now add in the molasses, soy sauce, and brown sugar stir gently until it is well mixed and let simmer for another minute.
You are now ready to drain your can of kidney beans and add them to the frying pan. Give them a stir to mix them in and then let them simmer in the sauce for about 5 minutes, stirring occasionally. Then reduce heat to low.
By now your rice should be nearly ready. Let if finish to the consistency you like, scoop onto a plate, top with beans and sauce, and you have a wonderful plate of kidney beans and rice with garlic molasses sauce.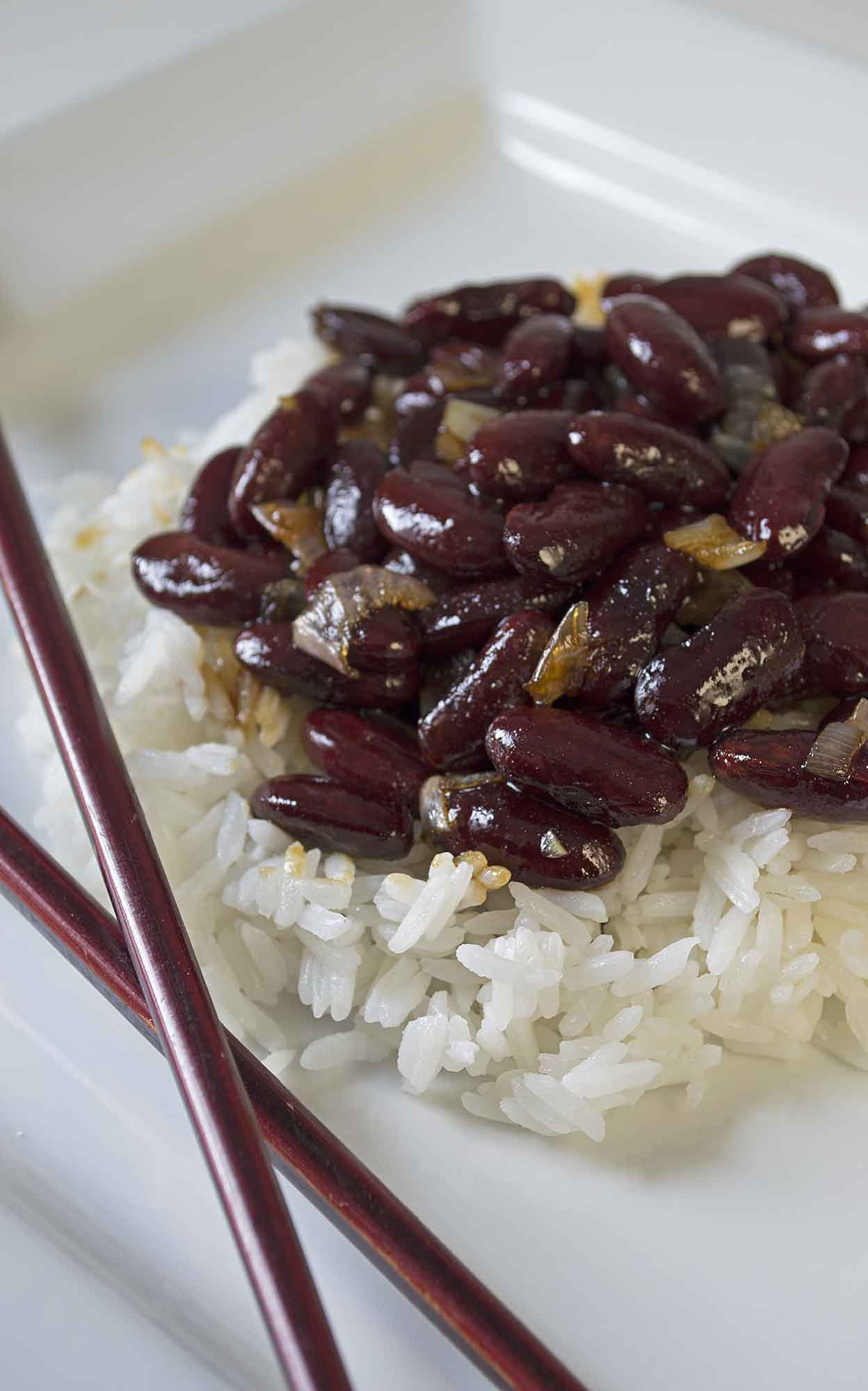 Summary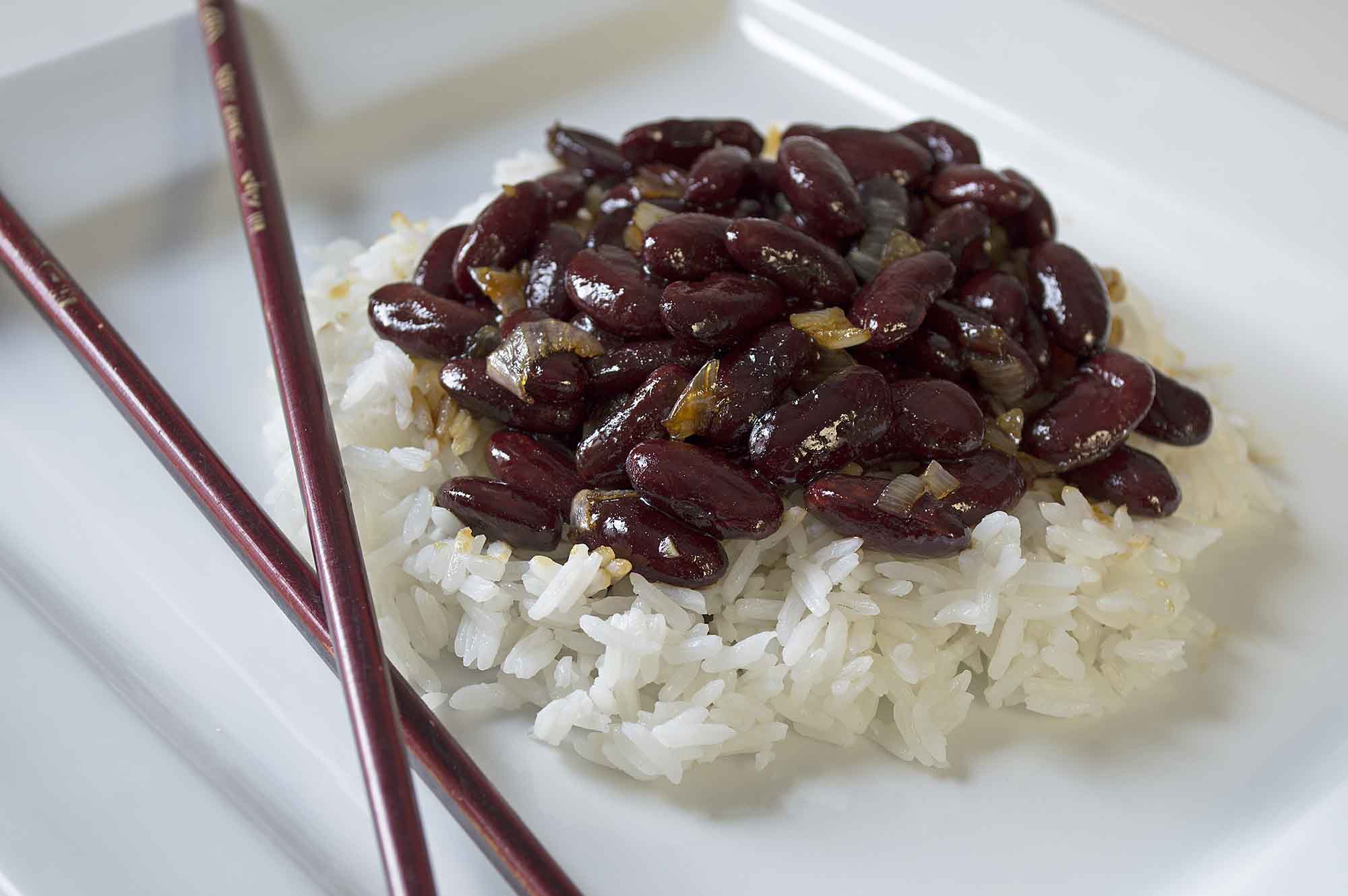 Recipe Name
Published On
Preparation Time
Cook Time
Total Time
Average Rating





Based on 1 Review(s)