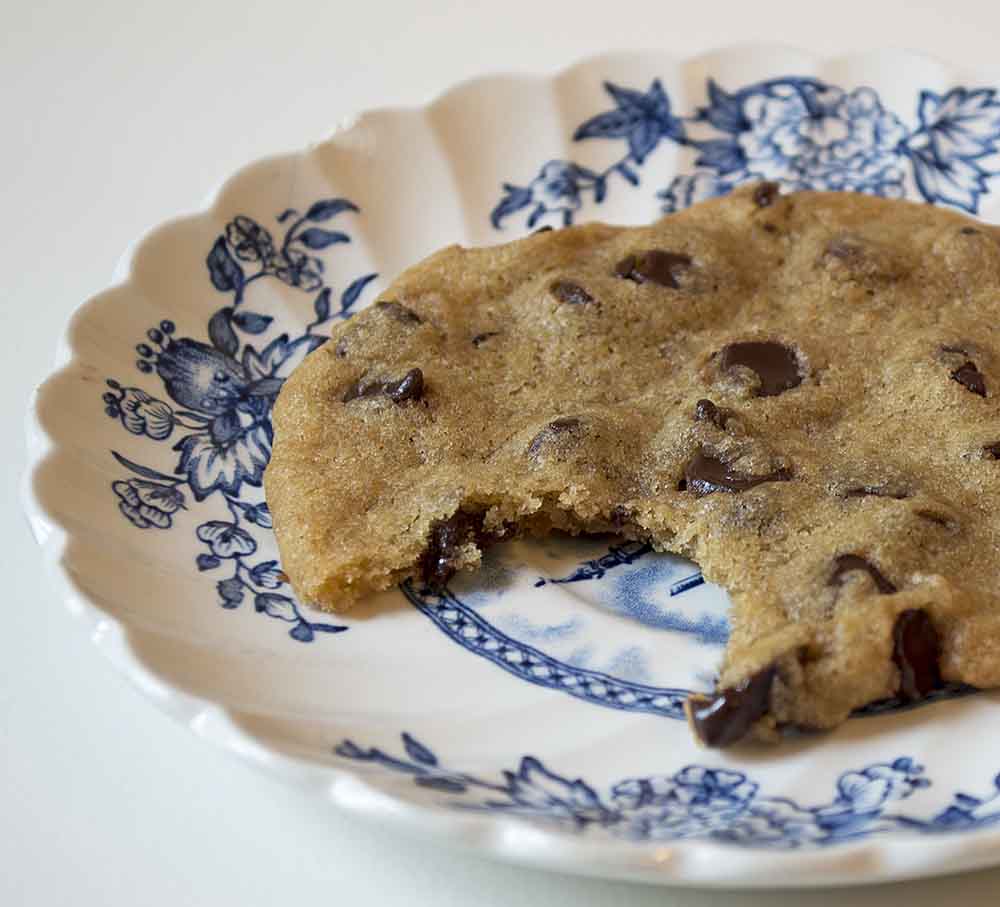 Playing outside on a cool fall day, coming into the house to delicious smells, biting into still warm gooey chocolaty goodness.  Chocolate chip cookies are one of the fond memories of my childhood, and I would expect the childhood of many other people out there. Perhaps this is why they are one of the most universally loved desserts of all time.
This recipe is one of the ones that my mother used growing up, with a few changes to make it vegan, and a little extra salt. The secret to super chocolate chip cookies is to have a little extra salt in them. Salt gives a slight contrast to the sweetness, and enhances the flavor of the chocolate. This is a great recipe because not only are the cookies awesome, but it is easy to make, and takes only a couple of minutes to prepare the cookie dough.
What you need for this recipe:
1 cup Vegan Margarine
1 cup Granulated Sugar
½ cup Brown Sugar
2 cups Flour
1 tsp Baking Soda
1½ tsp Salt
¼ cup Almond Milk
2 cups Chocolate Chips
Cream together the margarine and sugars.
In a separate bowl combine the flour, baking soda, and salt.
Blend the dry ingredients into the creamed mixture and add the ¼ cup almond milk.
Stir the chocolate chips in and there you go super chocolate chip cookie dough ready to go. I told you this was an easy recipe.
At this point you can eat the cookie dough raw, and since it is vegan there is no need to worry, or you can begin spooning onto cookie sheet. Letting it chill in the fridge for 20-30 minutes makes it bit easier to work with, and in my opinion taste better if the dough is not going to make it to the oven.
Spoon out slightly smaller than golf ball sized lumps for each cookie and then flatten them out and smooth the edges a bit if necessary.
Bake the cookies for 8-9 minutes at 350°, until the edges to begin browning but the middle to still be slightly under cooked as they will continue to cook for a couple of minutes after being removed from the oven.
Let them cool on the baking sheet for 2 or 3 minutes until they firm up enough, then remove to a cooling rack.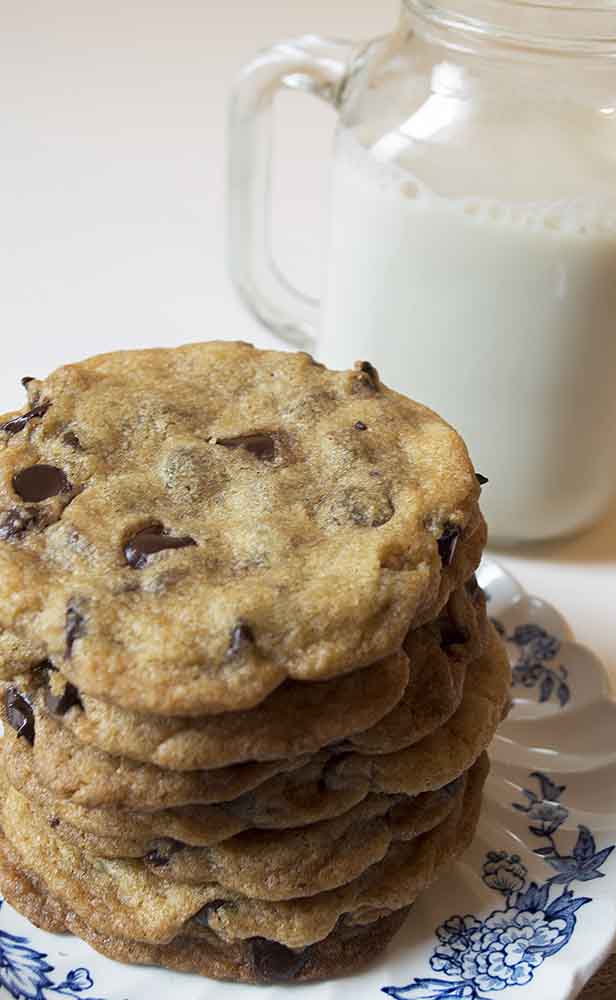 Summary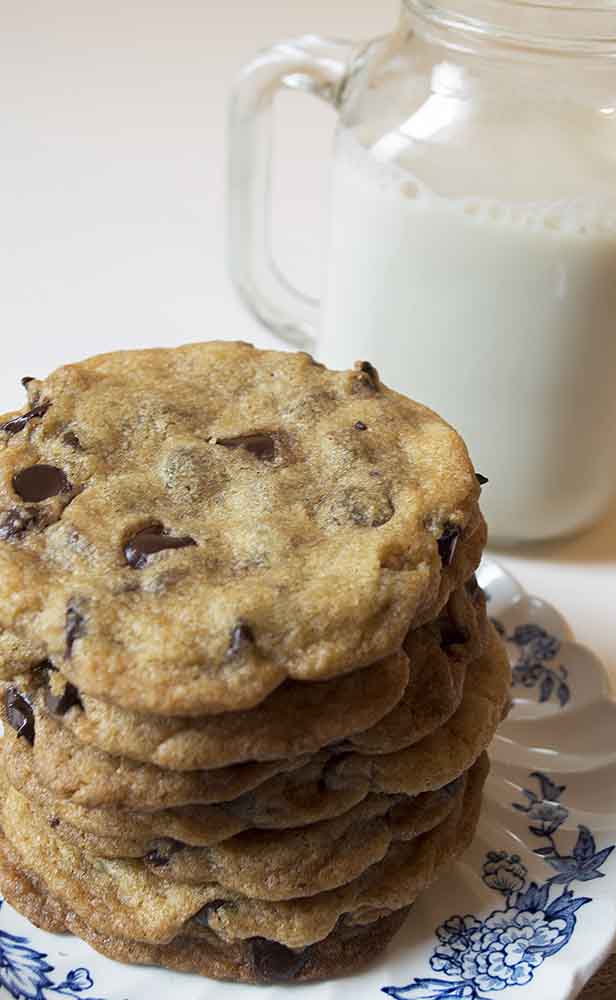 Recipe Name
Ultimate Vegan Chocolate Chip Cookies
Published On
Preparation Time
Cook Time
Total Time