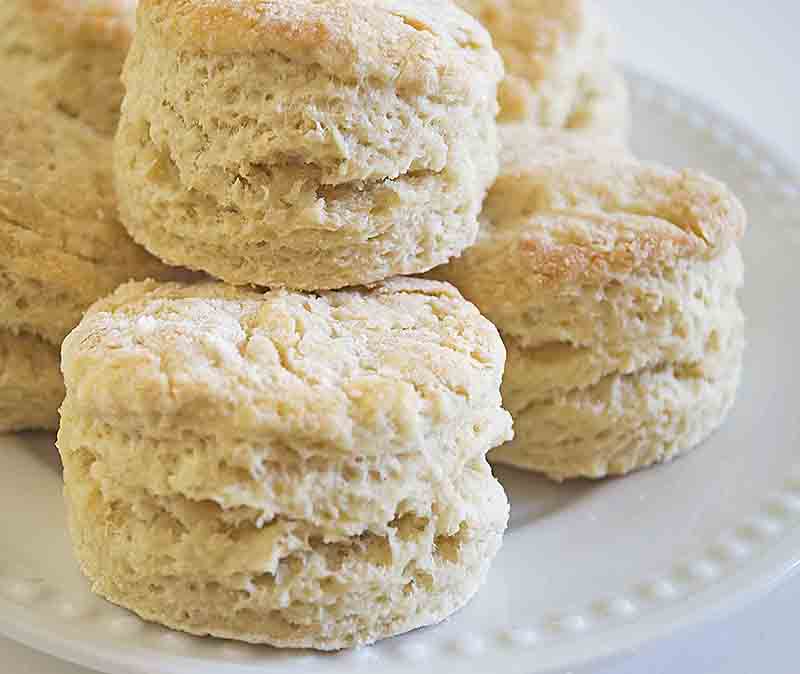 This recipe is one of my favorites! Biscuits have always been one of my favorites. Even when I was young and mom was making them I would wait in the kitchen and eat them fresh out of the oven, as soon as they were cool enough not to burn my mouth, no butter, no extras, just delicious warm biscuits.
Now while I enjoy biscuits in many forms the ones that my mother used to make are still the ones that I think of as the real thing, so I have taken the recipe that she used, veganized it, made a few adjustments to compensate for the changes, and now I give to you the recipe for the greatest biscuits ever. This is seriously a great one to pull out for potlucks, and when you are having guests, and for all you guys out there if you are looking for something to impress the ladies these biscuits have never failed me.
You will need:
2 ½ cups of flour
¼ cup sugar
½ tsp  salt
3   tsp  baking powder
½ tsp  baking soda
½ cup vegan margarine
1 cup    sour almond or soy milk
Begin by adding all of the dry ingredients to a large mixing bowl and stirring them together. Next at the ½ cup of margarine and cut it into the flour mixture. You want to cut the margarine in very well, until the mixture takes on the look similar to crumbled biscuits.
Next pour in 1 cup of sour milk. Vegan sour milk can be made by adding a tbsp of vinegar to a cup of almond or soy milk. I normally use almond milk since that is the family preference, but due to nut restrictions at my son's school I know that soy milk works just as well. Mix well until biscuit dough is formed, you will have to use your hands at the end to get this to come together properly.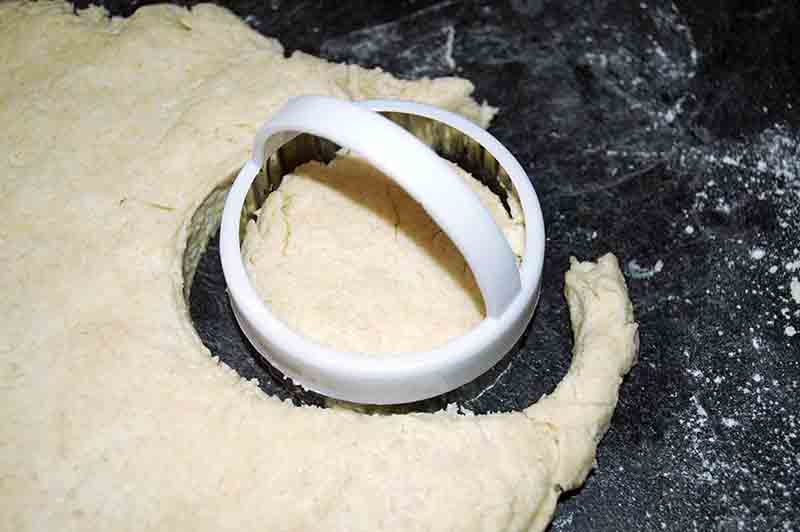 Flatten the dough out on a clean counter or cutting board to about ¾ of an inch thick. Cut the biscuits out to whatever size you prefer, I personally use a 3 inch biscuit cutter, if you do not have a biscuit cutter, an upside down glass also.
Place on a backing sheet into an oven preheated to 400º for about 20 minutes or until the begin to brown. Then you are ready to spread on some vegan margarine, jam, or whatever you like. The kids like to eat them strait up just as they are.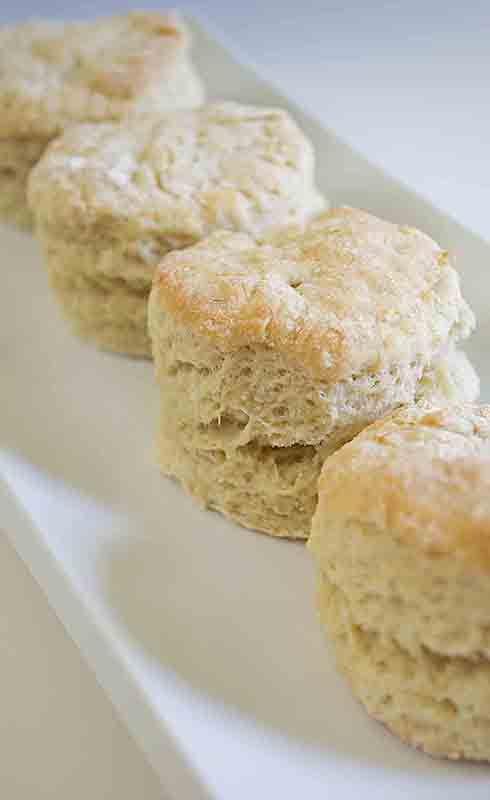 Summary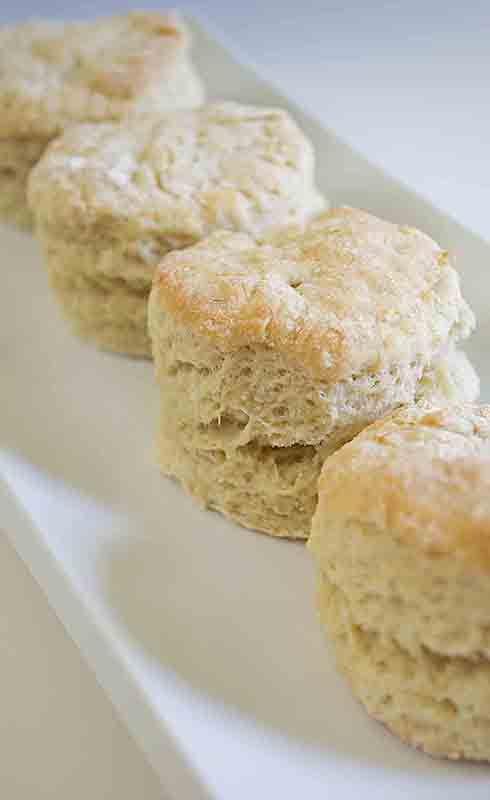 Recipe Name
Published On
Preparation Time
Cook Time
Total Time