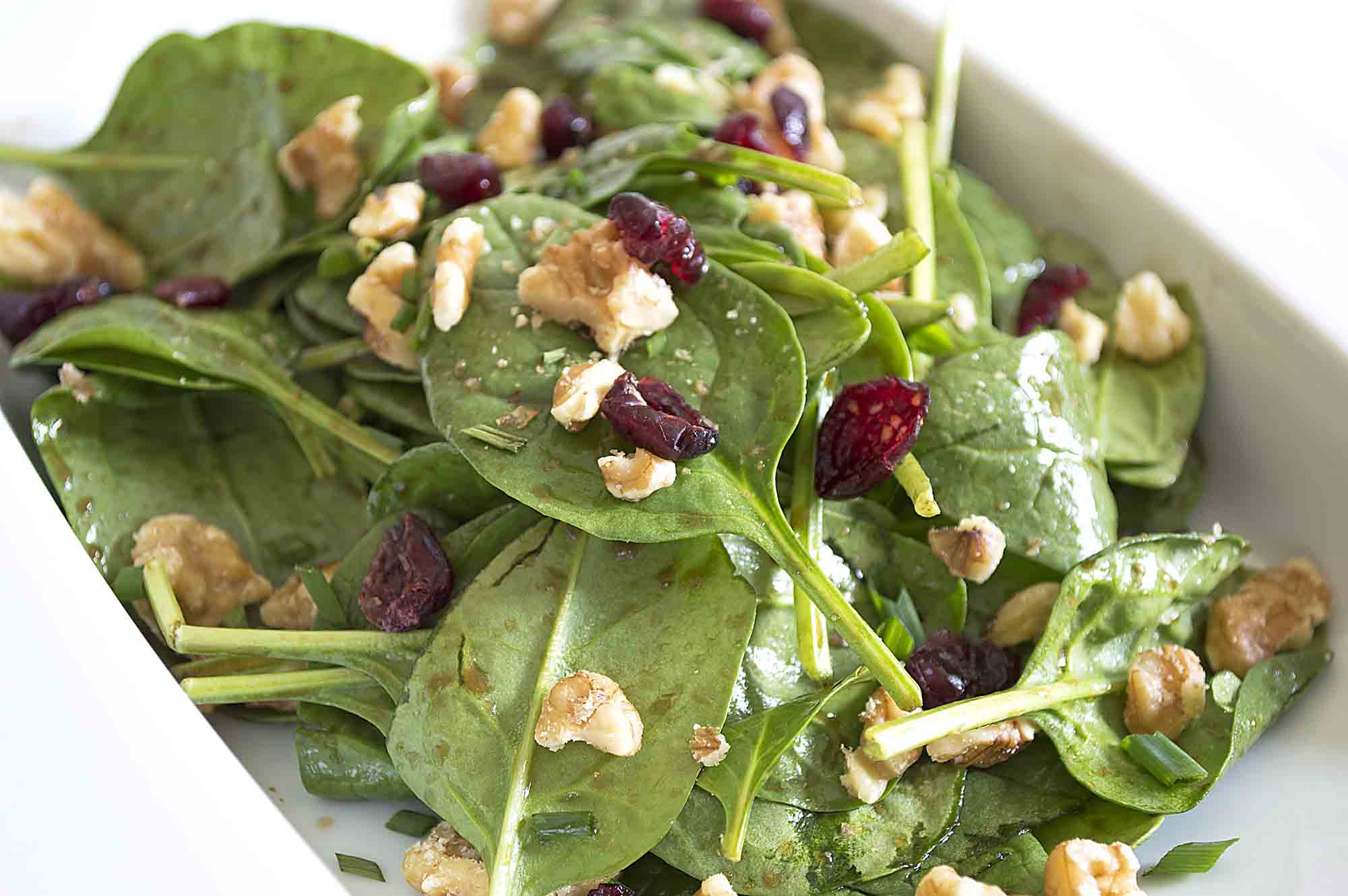 This is one of my very favorite recipes.  I had a maple balsamic vinaigrette when I was eating out years ago and I loved it. Which is not surprising because I kind of have a things for anything maple. After I began experimenting with recipes this was one of the ones that I really wanted to find a way to replicate, and I spent a couple of years playing with it. The secret it turns out is just to keep things simple, with just three ingredients for the dressing.
This is a sweet delicious vinaigrette with a pleasant but not overpowering maple flavor. I love it pared with a simple salad of baby spinach, dried cranberries and walnuts, but it can easily be used for many different salads. Fast, simple and easy to prepare it is a great recipe for impressing guests, or for getting that little bit of extra veg onto your plate.
What you will need:
1 tbsp of Olive Oil
1 tbsp of Balsamic Vinegar
1 tbsp of Maple Syrup
Baby Spinach
Crushed Walnuts
Dried Cranberries
How to Make Maple Balsamic Vinaigrette:
This will be one of the easiest dishes that you make with one of the biggest pay-offs.
Combine the olive oil, balsamic vinegar and maple syrup in a small bowl. Whisk until they are well combined. This is a really nice recipe because it uses equal parts or each ingredient. This makes it extremely easy to adjust the amount you would like to make, and makes it super easy to remember.
Drizzle the dressing over a plate of baby spinach, or whatever greens you prefer, sprinkle a few dried cranberries and some crushed walnuts.
Total time to make this was less than five minutes and you are now ready to indulge your mouth and invigorate your taste buds.  Have a great day!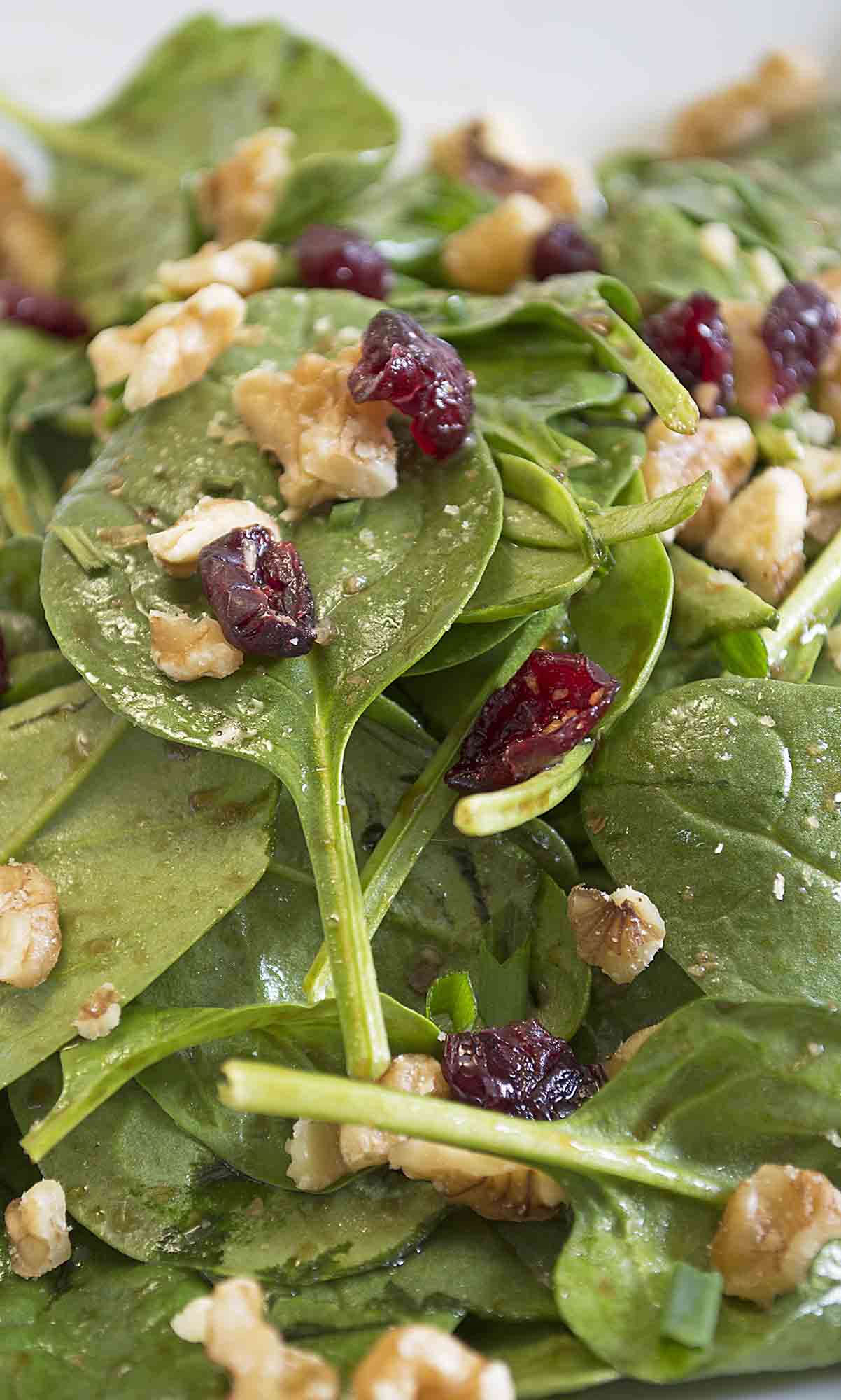 Summary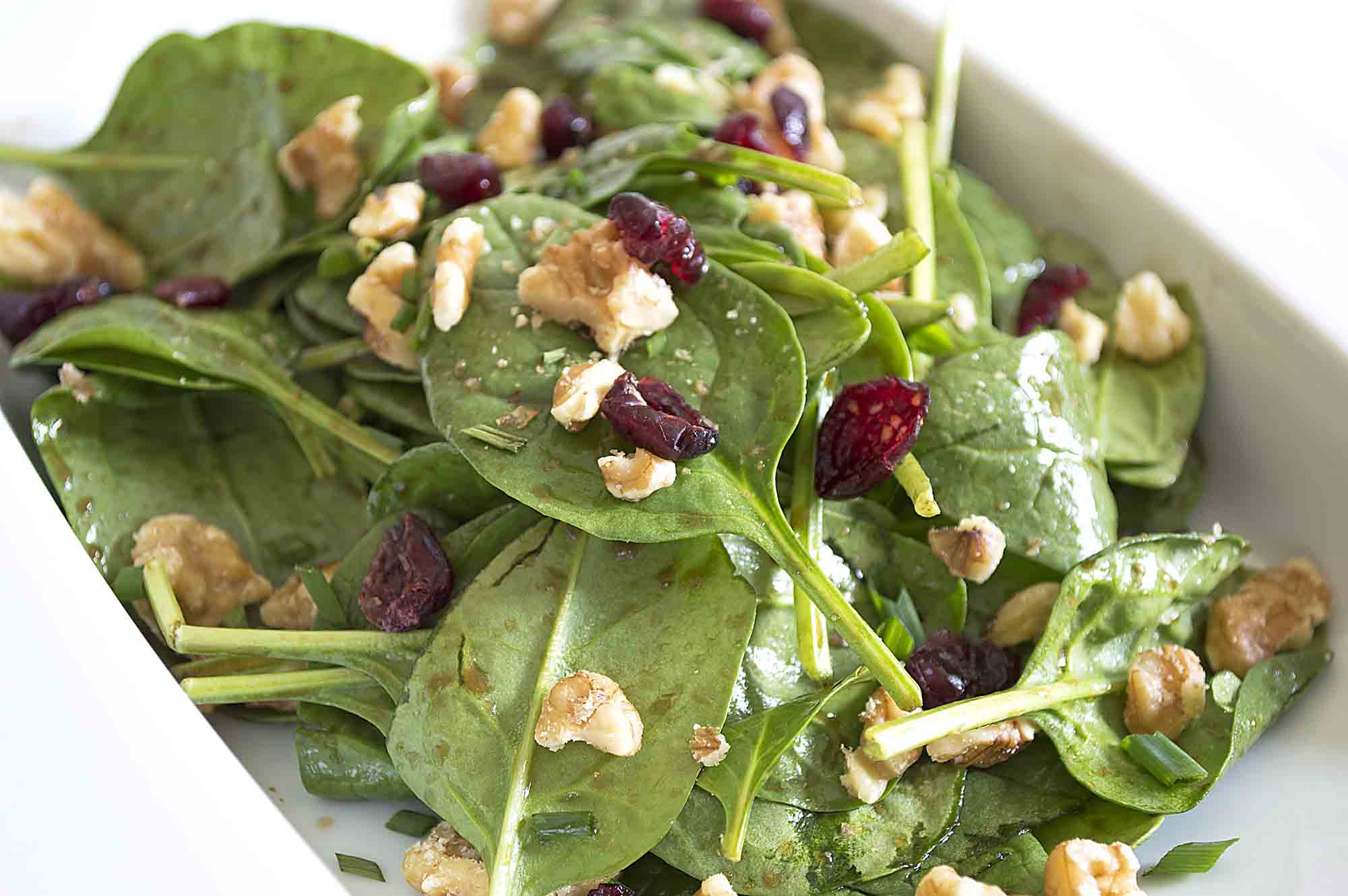 Recipe Name
Baby Spinach Salad with Maple Balsamic Vinaigrette
Published On
Preparation Time
Cook Time
Total Time