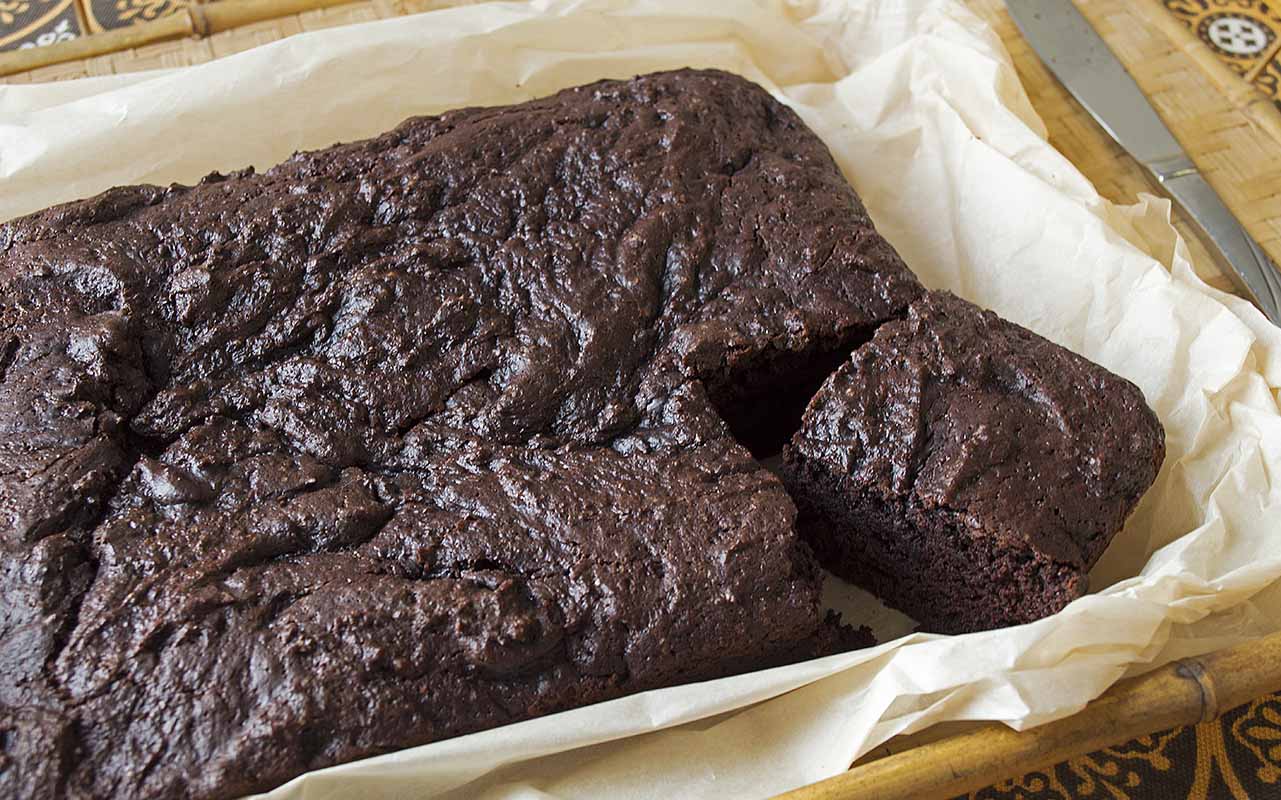 This simple dairy free chocolate cake is based on a wartime recipe, when there were rations on eggs and butter. This made the recipe very easy to veganise by simply replacing the dairy cream with soy or nut cream. I also adjusted the amount of a few of the ingredients while I was testing the recipe. I found that the ratios I have listed below make a cake that turns out just right.
I really enjoy playing around with recipes from this time period because they are both simple and reliable, and are often easy to adapt to be vegan. They can often be found in old church bulletins or community collections (hurray yard saleing).  They are also usually tried and tested over generations and prove to taste great.
This recipe produces a wonderfully dense chewy chocolate cake, that is so good even my ridiculously picky son will eat it. And yes he will normally refuse cake, or just about anything else that is not peanut butter sandwiches, "chicken" nuggets, or pizza. He will also devour corn on the cob, however if the corn is not attached to a cob he has decided that this is a most heinous crime and will not suffer it to even sit on his plate.
What you Will Need:
1½ cups Flour
¾ cup Sugar
½ cup Cocoa
1 tsp Salt
1 tsp Baking Soda
1 tbsp Apple Cider Vinegar
⅓ cup Vegetable Oil (We use Safflower)
⅓ cup Soy or Nut Cream
In a large mixing bowl combine together all the dry ingredients
Add in the wet ingredients, and combine, but do not over mix.
Pour the batting into a greased 9 x 13 cake pan, smoothing out the top.
Bake in a preheated oven at 350º for 25 minutes. You can check that the cake is ready by inserting a tooth pick into it's center, if it comes out clean than the cake is done.
You can top with your favorite icing but we find this simple dairy free chocolate cake recipe turns out so well we generally just end up eating it on it's own.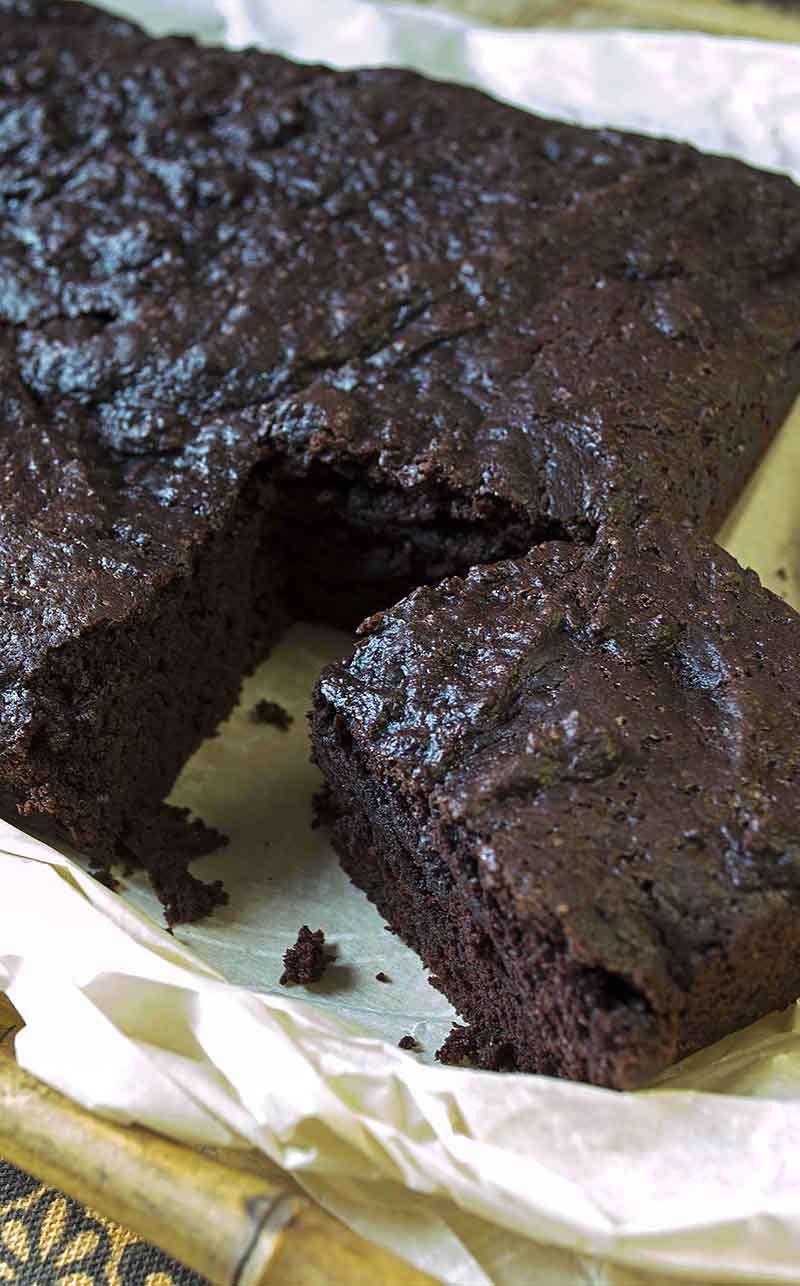 Summary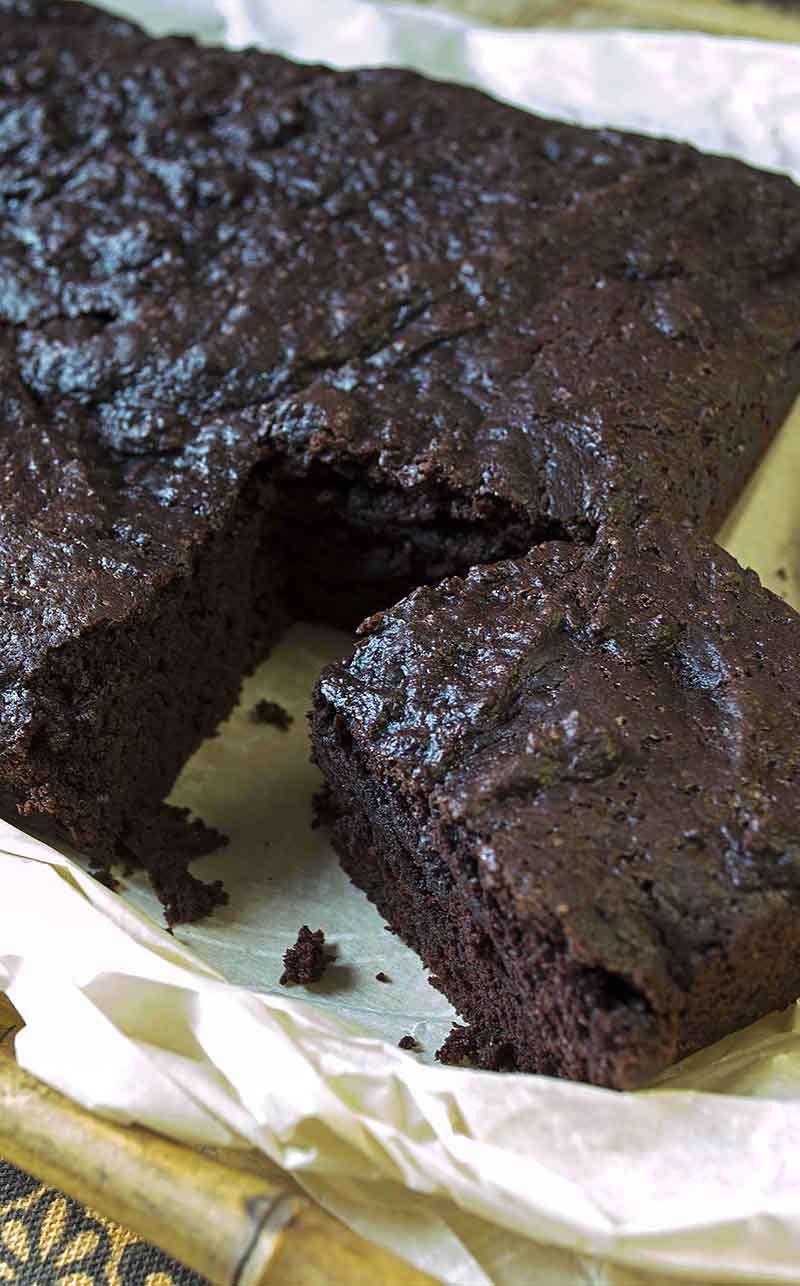 Recipe Name
Simple Dairy Free Chocolate Cake
Published On
Preparation Time
Cook Time
Total Time