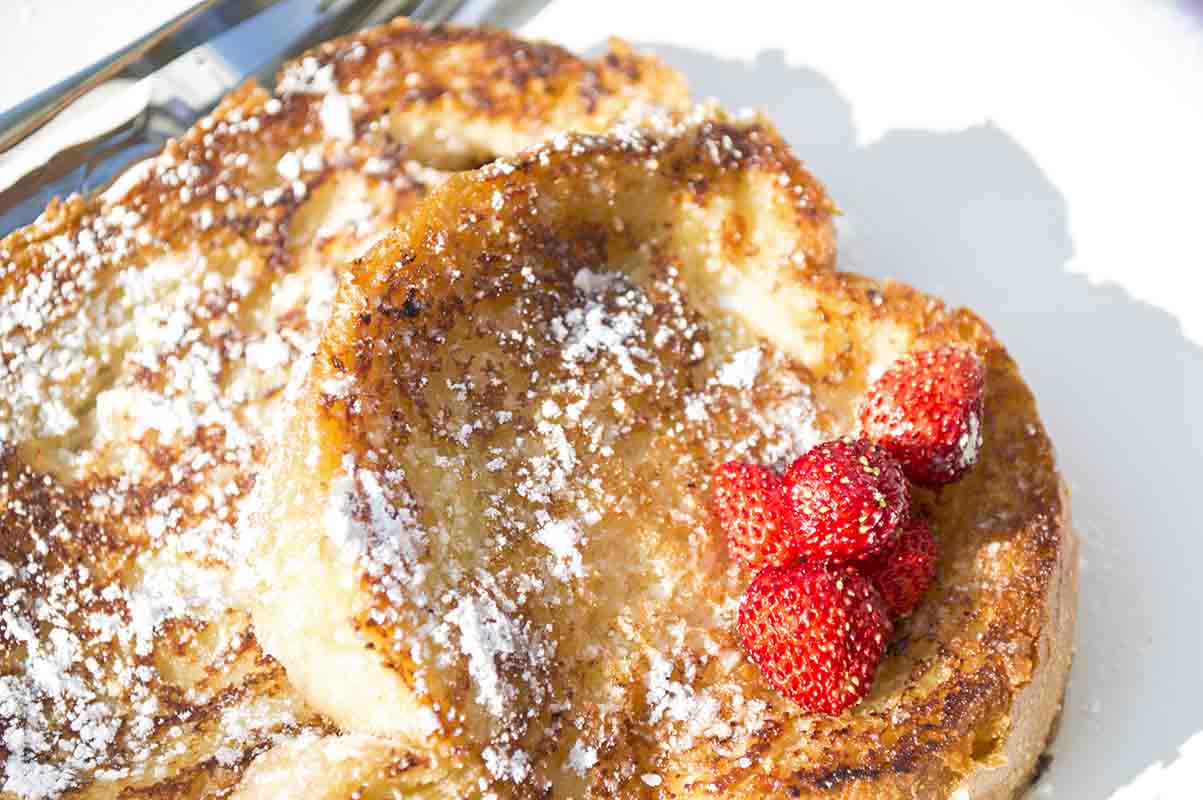 Breakfast is said to be the most important meal of the day. It fuels your body and gets you ready for the day. The benefits of eating a good breakfast can include, increased energy, better brain function and an improved mood. We all know this, however in our ever busy lives we often demote breakfast to a quick bowl of cereal, and a glass of orange juice, or a coffee and a piece of toast on the way out the door.
Stop and smell the roses,  slow down and enjoy life. Make breakfast better with this vegan french toast recipe. It tastes just like traditional french toast, so if you felt like you were missing out, you do not need to anymore. Take breakfast back. This recipe even passed the picky child test. My 5 year old son has a very limited selection of food that he will eat, and anything new is almost impossible to get approved, but he loves our vegan french toast.
Add some fruit and a bowl of coconut yogurt and you will leave the house ready to take on the world.
What You Will Need:
6 Slices of Stale Bread
¼ cup Flour
1 tbsp Nutritional Yeast
¼ tsp Salt
1 cup Vegan Creamer
1 tbsp Maple Syrup
How To Do It:
It is best to use stale bread for french toast, because this keeps the bread from becoming overly soggy when dipped in the batter. This is especially true with vegan french toast as the lack of eggs in the batter makes it more easily absorbed.
In a medium sized mixing bowl mix together the dry ingredients, and then stir in the cream and maple syrup.
Heat a frying pan to medium, and add a small amount of vegan margarine. Dip a piece of bread in the batter and then place on the frying pan to cook for 3-5 minutes, flipping halfway, until golden brown on each side.
Repeat this process with each piece adding a small amount of vegan margarine to the frying pan each time. Enjoy with maple syrup, jam, fruit, or whatever topping is your favorite.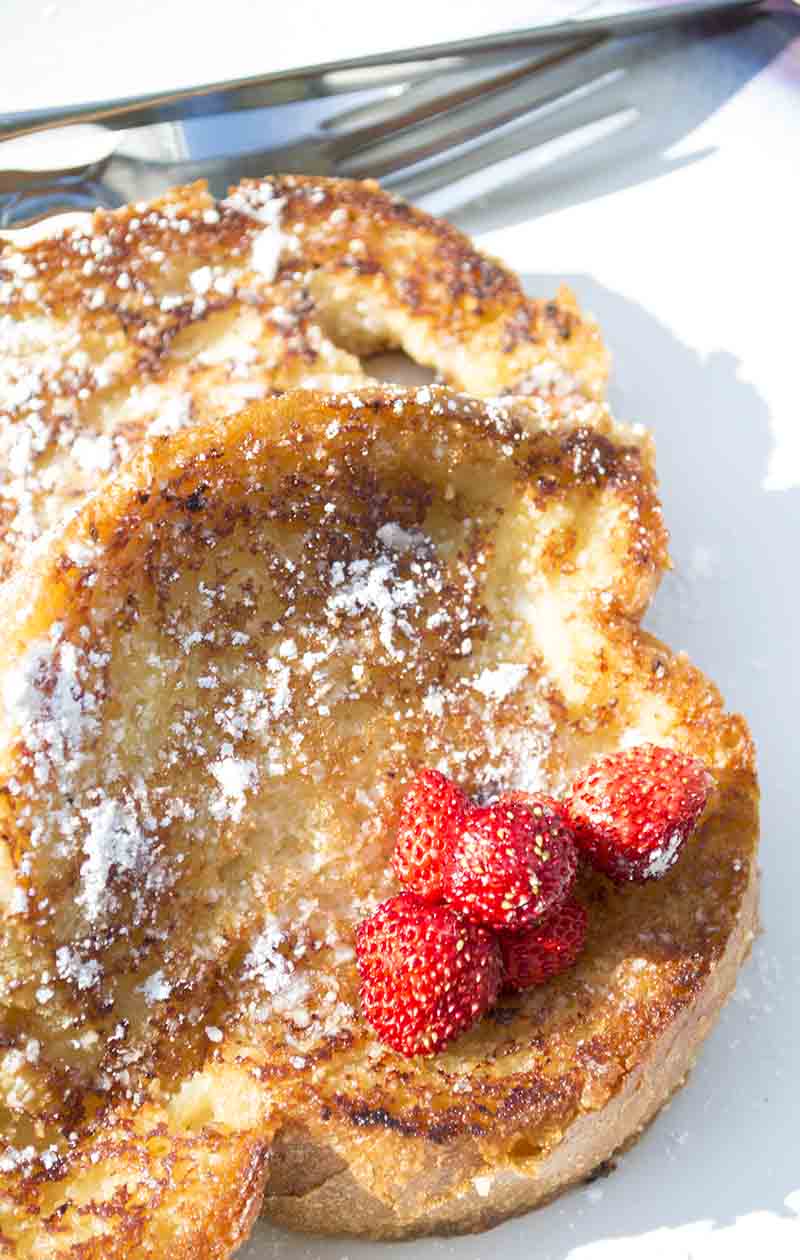 Summary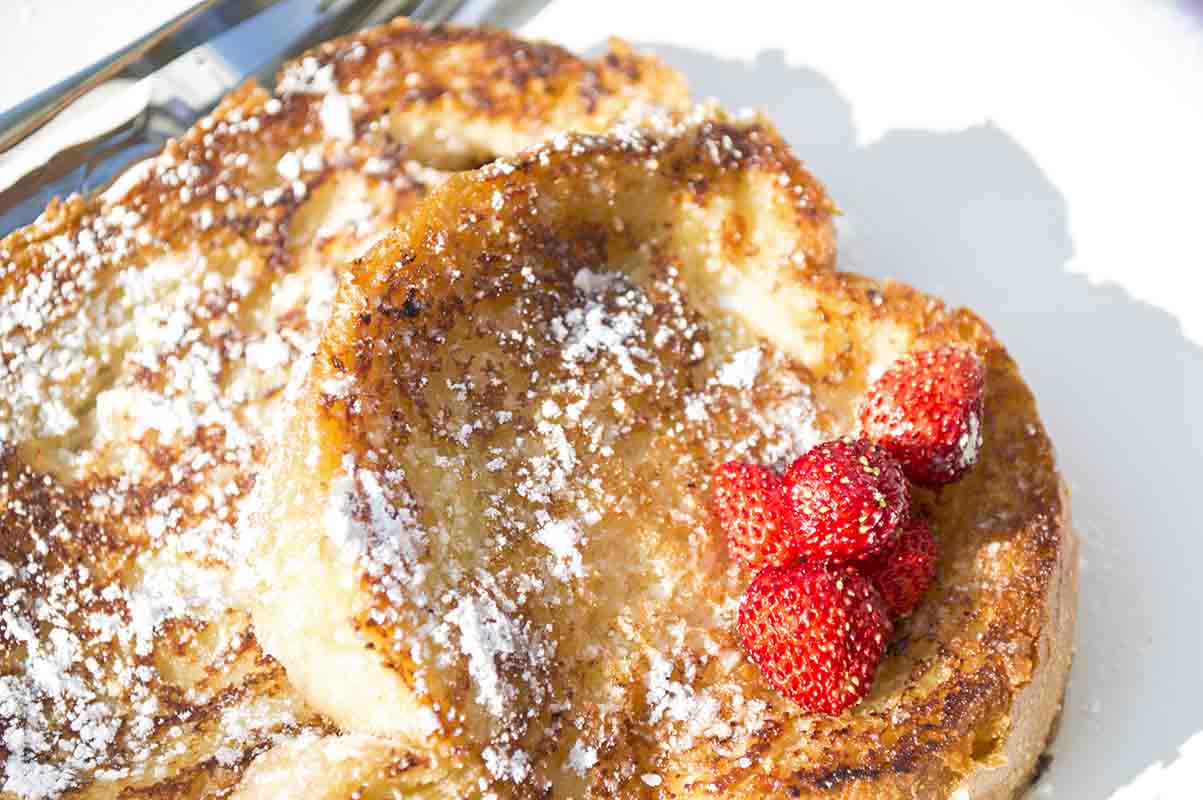 Recipe Name
Vegan French Toast Makes Breakfast Better
Published On
Preparation Time
Cook Time
Total Time