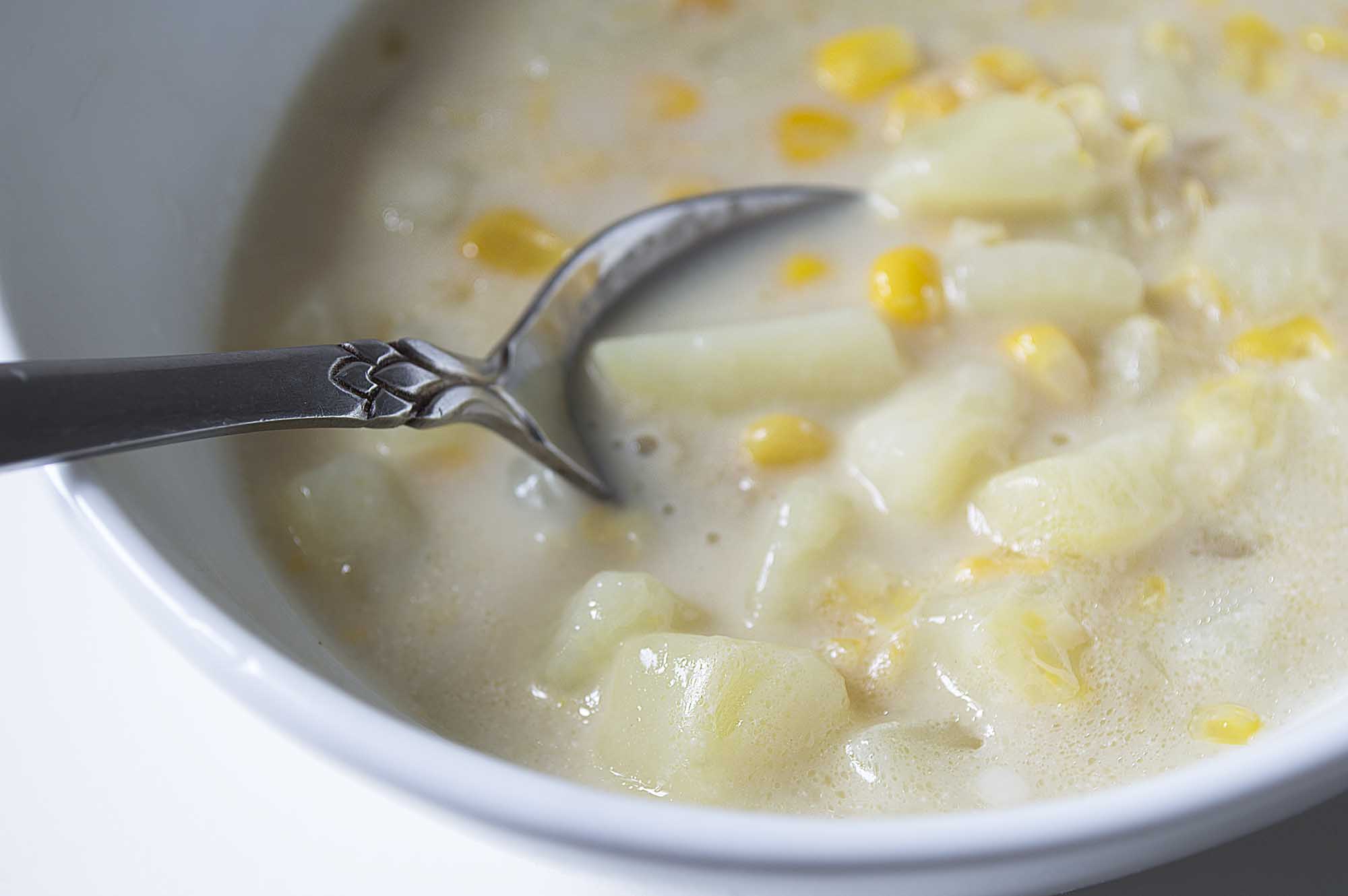 This vegan corn chowder is another recipe that is super simple but extremely yummy. I have never been a big fan of corn chowder, or soups in general for that matter, but since going vegan I have been trying many new things, and retrying things that I thought I did not like. This is something that I now can not get enough of! A bowl of corn chowder, a fresh biscuit and a nice sun spot to sit in with my cat are about all I need for a perfect afternoon.
This is a great recipe because it is large enough that you can have it for good meal at lunch, and then have lots left over for another lunch, or to have as a side with you supper. However you choose to eat it this vegan corn chowder is definitely going to be something you enjoy!
What you will need:
3 Medium Potatoes
1 cup Corn Kernels
5 cups Almond Milk
1 Cup Cashew or Soy Cream
4 Caramelized Shallots
1 can Creamed Corn
3 tbsp vegan margarine
1 tbsp Oil
1 tsp Salt
Begin by peeling and dicing the shallots, place them in a frying pan in low heat with a tbsp of oil. Leave these to caramelize, stirring occasionally,  while you get the rest of the dish prepared.
Peel, dice and then boil the potatoes. Drain and set aside.
Pour milk and cream into a medium sized pot and heat to med-high. Add the margarine and heat until bubbling, then reduce the heat to medium.
By now the shallots should be caramelized, add these along this the potatoes, corn kernels, salt, and creamed corn.
Cook, stirring often for 10 minutes.
Serve with fresh vegan biscuits and enjoy!!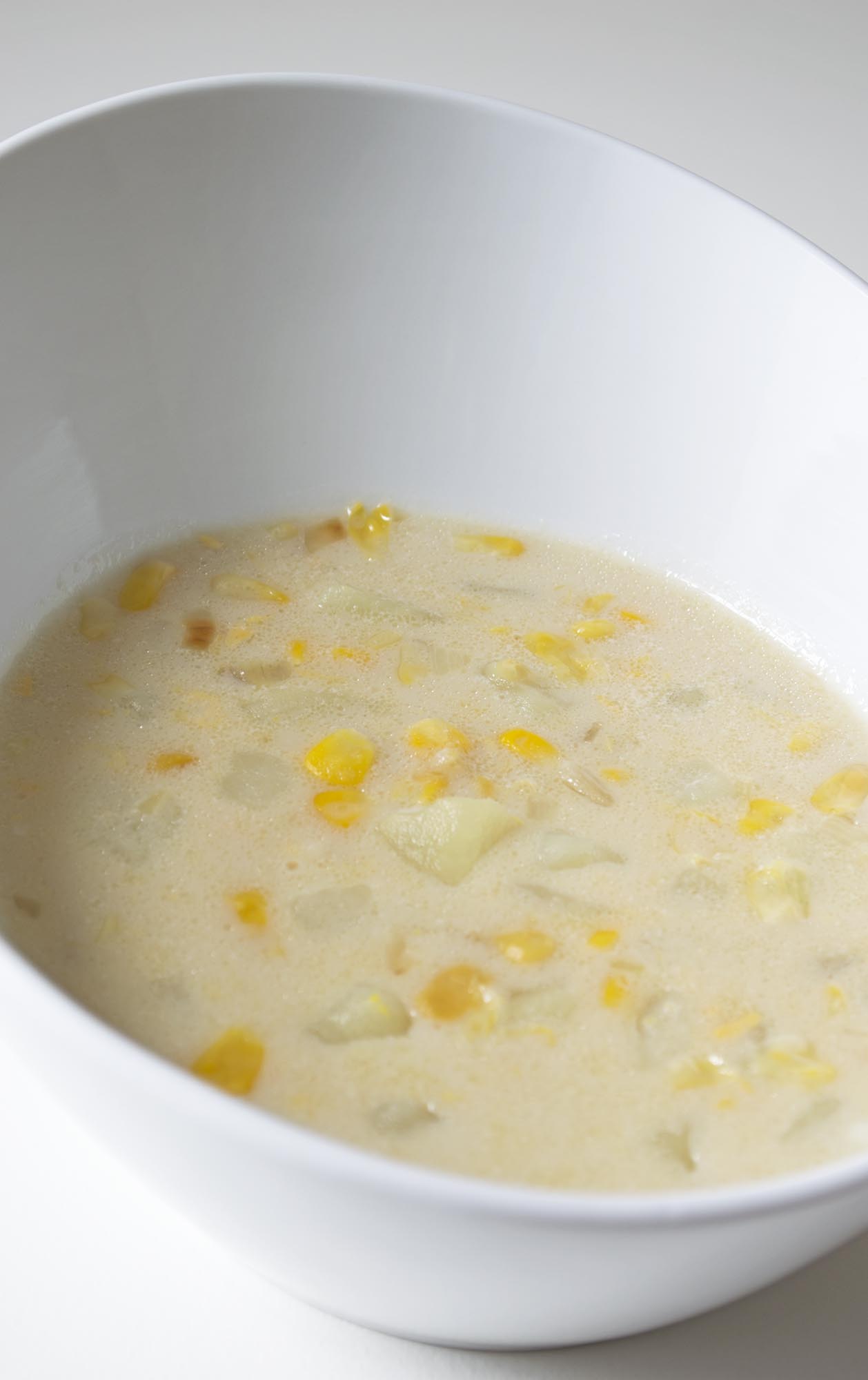 Summary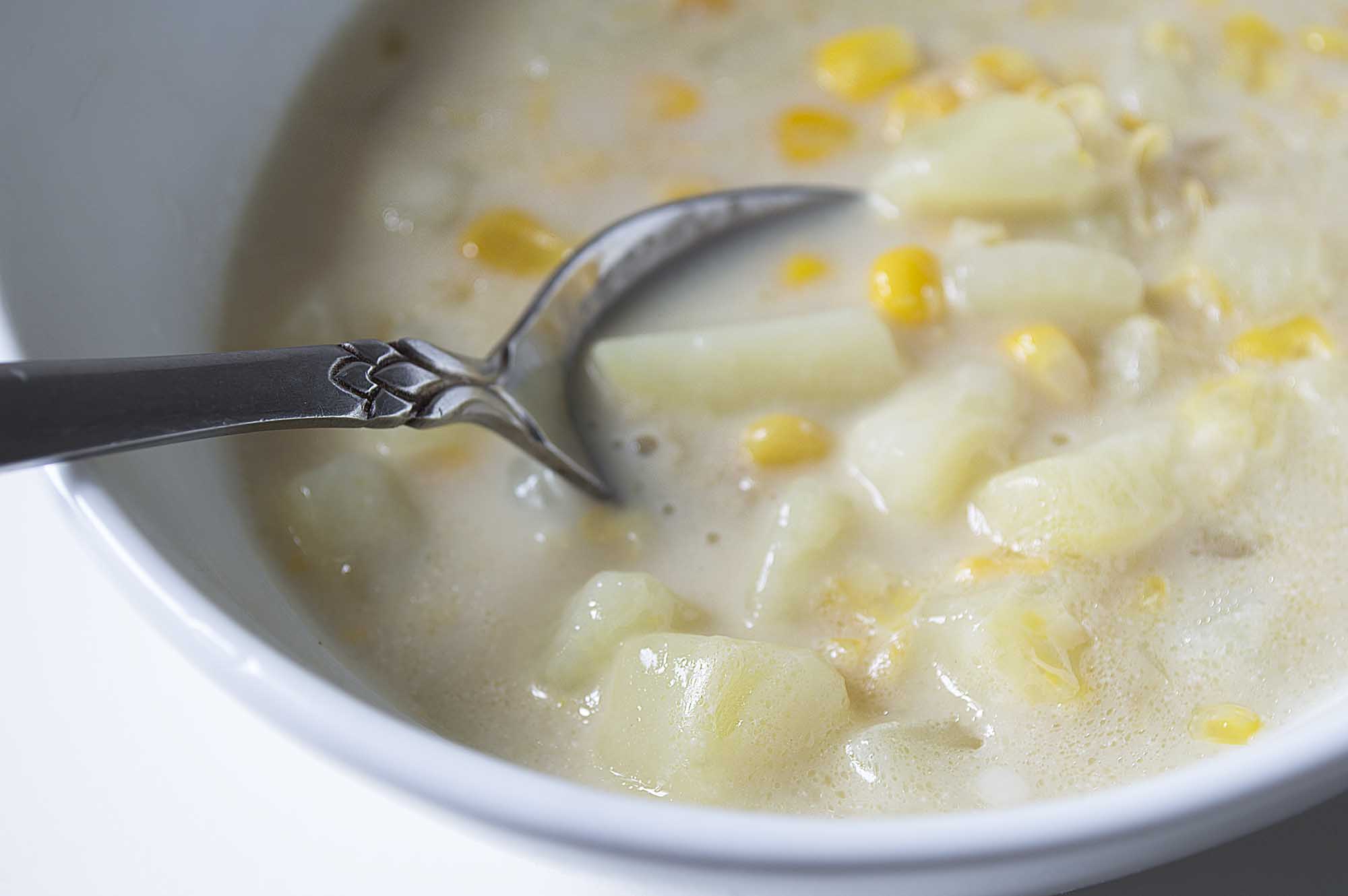 Recipe Name
Published On
Preparation Time
Cook Time
Total Time