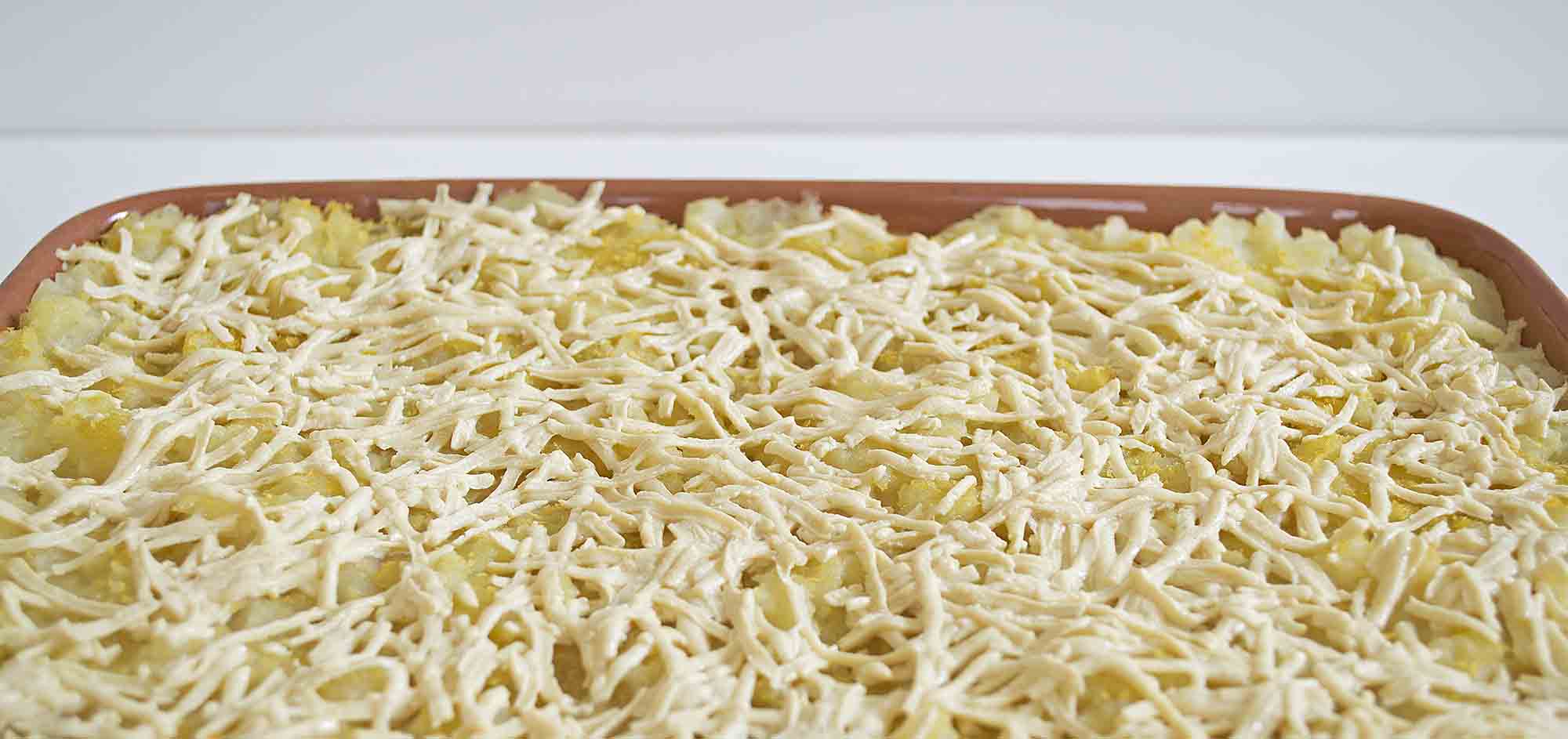 Ahhhhhh…… vegan shepherd's pie, so hearty and filling. It really makes you feel warm and cozy on a snowy winter day. This is such a great recipe for those busy weeks when leftovers can become lifesavers. There are never any complaints about having the same thing for dinner a few nights in a row when shepherd's pie is on the menu. This recipe is super easy and a great one for potlucks as well. I just throw the potatoes in the oven an hour or so before I start to steam the peas and corn. The lentils add so much flavor and texture to the base, I just can't say enough about this dish.
What you will need:
For the Base:
1 Tbsp of oil
1/2 a chopped red onion
2 cloves of minced garlic
1 1/2 cup of lentils (mashed)
1 cup ground veggie meat
1 can of creamed corn
1/2 tsp of salt
1/4 cup of nutritional yeast
For the Potatoes:
2 medium sweet potatoes
pinch of salt
1 Tbsp of vegan margarine
7 medium potatoes
1 Tbsp of vegan margarine
1/2 tsp of salt
1/4 cup of almond milk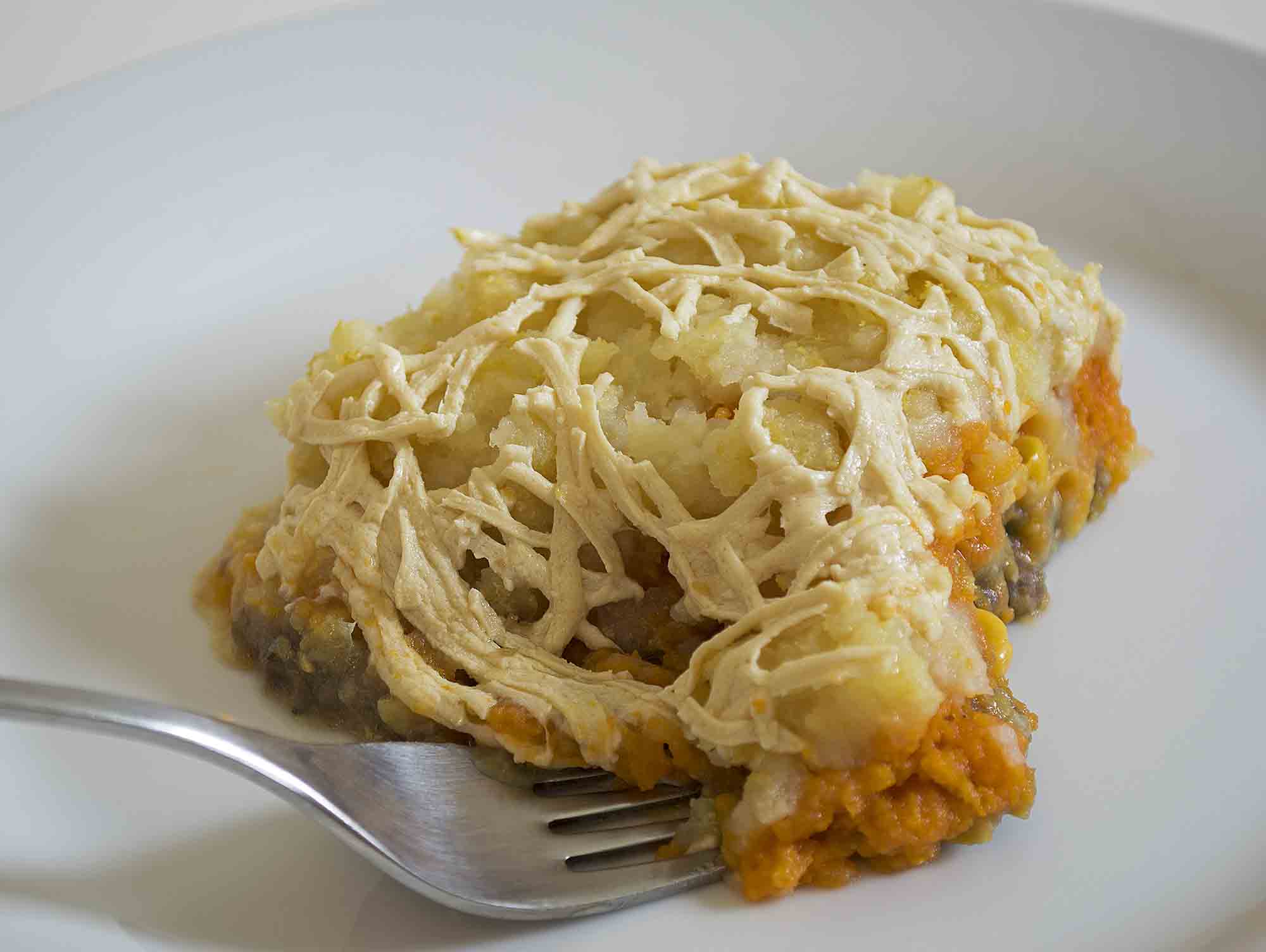 Begin by placing the potatoes and sweet potatoes in the oven at 350. Let these roast for about 45 minutes before starting the rest of the recipe. This should leave the timing so that everything is ready to go at about the same time.
Heat about a tbsp of oil in a frying pan set to medium heat. Add the chopped onion to the pan and cook for 2-3 min. Then add the minced garlic to the pan and cook for an additional 2-3 min. Add the lentils, veggie meat, salt and nutritional yeast, simmer for 1-2 minutes.
Spread the base mixture evenly into the bottom a large casserole dish. Open the can of creamed corn and spread in an evenly over the base layer.
By this time your potatoes should be ready. Begin with the sweet potatoes, removing the skin and mashing them with a pinch of salt and a tbsp of vegan margarine. Spread the mashed sweet potatoes over the base layer.
Now repeat this process with the potatoes this time mashing with ½ tsp of salt, a tbsp of vegan margarine, and ¼ cup of almond milk. Spread this over the sweet potato layer, gently so as not to mix the two.
Sprinkle about a Tablespoon of nutritional yeast over the potatoes and top your vegan shepherd's pie with a generous amount of Diaya shreds.
Bake a 350 for 15-20 minutes
Summary
Recipe Name
Amazing Vegan Shepherds Pie
Published On
Preparation Time
Cook Time
Total Time