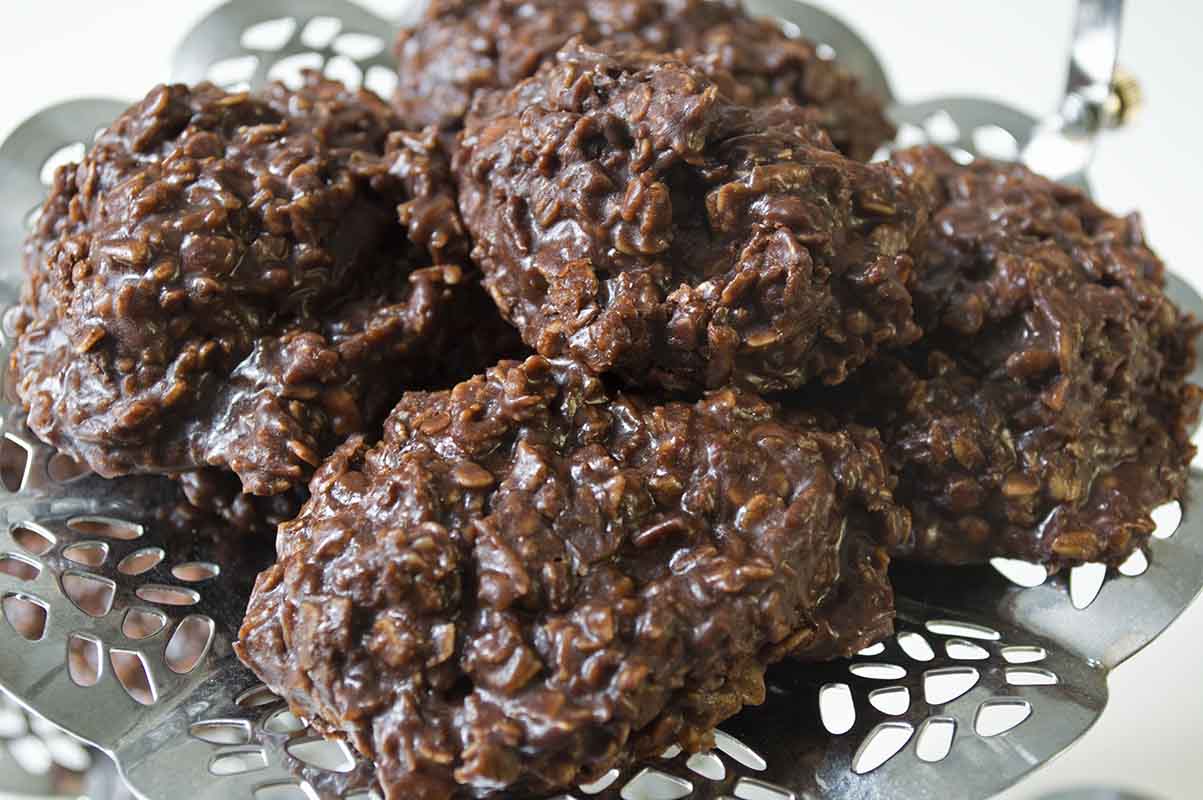 I have heard these called chocolate macaroons, haystacks, muskrat hut cookies, and many other names, but I grew up knowing them as spider cookies. They were one of my favorites as a kid, and remain so today. This recipe is the one that my mother used to make for my sister and I. She passed it on to me, I tweaked a few of the ingredients to make it vegan. Spider cookies are one of the most frequently made in our house, both because I and the kids love eating them, and because they are fast to whip up and they do not need to be baked.
What You Will Need:
1 cup Coconut
2 cups Rolled Oats
1¾ cups Sugar
6 tbsp Cocoa Powder
½ cup Chocolate Chips
½ tsp Salt
½ cup Vegan Margarine
½ cup Vegan Cream (soy, almond or cashew)
How To Do It:
In a medium mixing bowl combine the coconut, rolled oats, cocoa powder, chocolate chips, and salt.
In a large sauce pan melt the margarine.
Add vegan cream and sugar to the sauce pan and stir constantly until the sugar has melted. Bring to a boil for one minute. Remove from heat.
Add the dry ingredients in the mixing bowl to the melted margarine and sugar and mix well.
On a cookie sheet lined with wax paper drop about 1 tablespoon of the mixture at a time. Work quickly as they begin to harden quite fast. Leave to cool until firm, approx 15-20 minutes.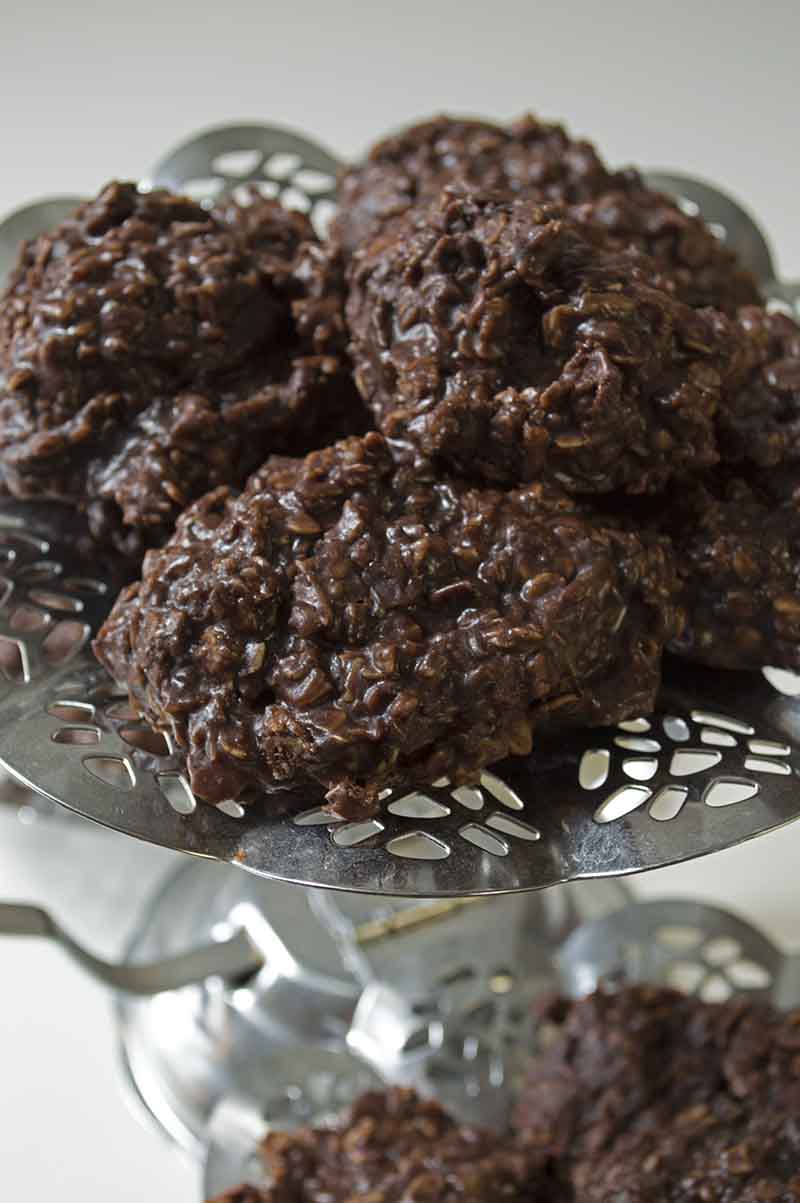 Summary
Recipe Name
No Bake Chocolate Spider Cookies
Published On
Preparation Time
Cook Time
Total Time