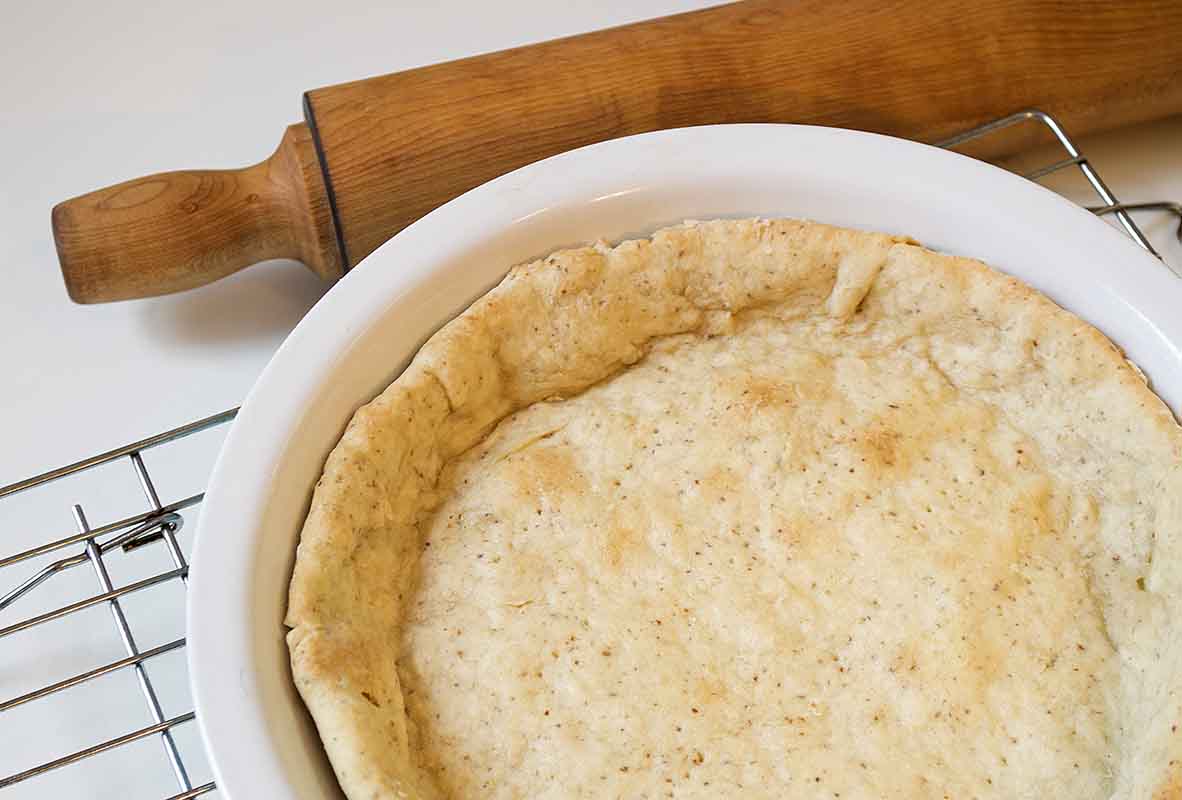 This is a recipe for pie crust that has been working for me for years. I love it because it is light and fluffy, but unlike many crusts I have had, it is still moist. This crust works well with any pie you want to make, and turns out well every time. It's a great make ahead dough as well as it can last a week or more in the fridge. This crust is also great frozen in the pie plate. Just take out, thaw and use.
You will need:
4½ cups Flour
1 tsp Baking Powder
1 tsp Salt
2 tsp Sugar
2 cups Vegan Margarine
1 Flax Egg
1 tbsp Vinegar
1 cup Almond or Soy Milk
In a large bowl mix the dry ingredients together and then cut the margarine in until the mixture is fine crumbs.
Add the vinegar to the milk, and then add the flax egg and milk to the flour mixture and mix well.
Roll the dough out and cut to fit your pie dish. This recipe makes enough dough for two pies, or you can use the extra dough to cover the top of your pie.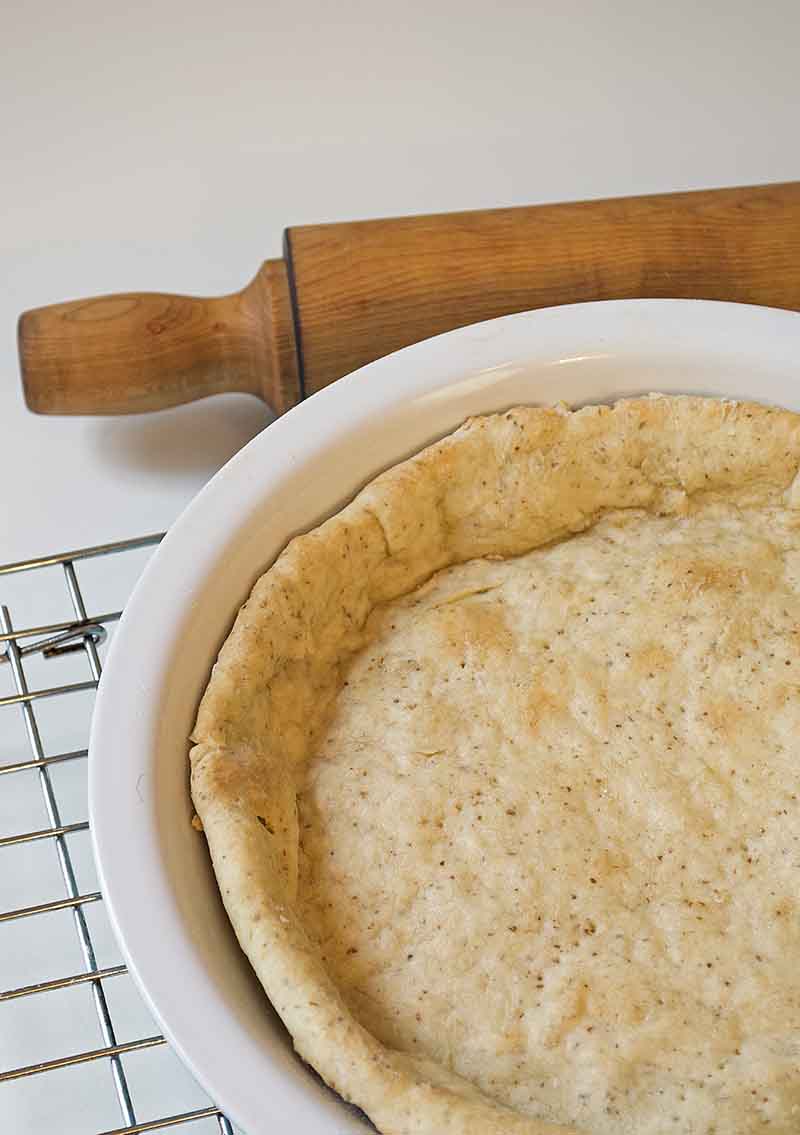 Summary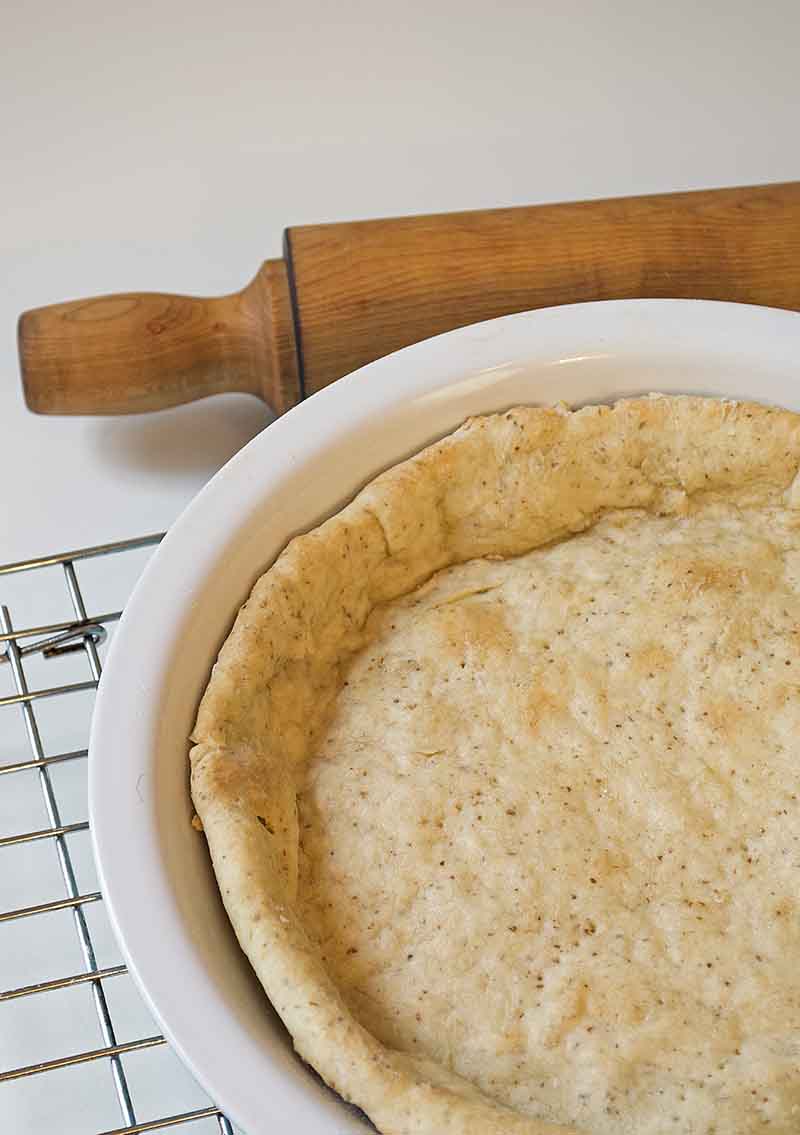 Recipe Name
Never Failed me Yet Pie Crust
Published On
Preparation Time
Total Time