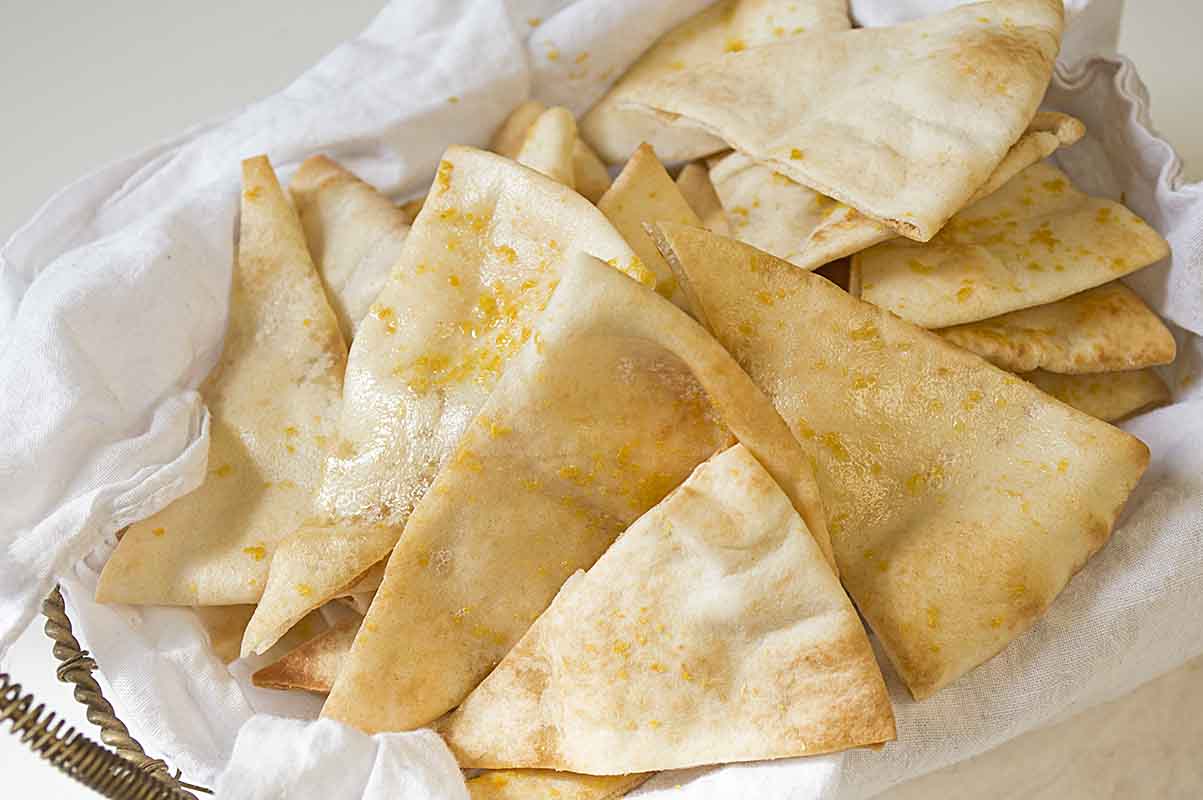 Pita chips are something I make at home all the time. They are fast, easy to make, take few ingredients, and can be many different flavors. One of my favorite recipes is this one I use for roasted garlic pita chips. A perfect late night snack they are substantial enough to satisfy but not to heavy to eat before bed. Add a little hummus and things just don't get much better.
What You Will Need:
3 pieces Pita Bread
3 cloves Garlic
2 tbsp Vegan Margarine
3 tsp Nutritional Yeast
How To Do It:
Heat oven to 350° and place garlic in a small pan to roast for about 15-20 mins, until cloves are soft to the touch.
Peel the roasted garlic cloves and in a small bowl mash with a fork to make a paste. Add the margarine to the bowl and mix together with the garlic paste.
Using a rubber spatula or the back of a spoon spread the margarine mixture evenly over the three pieces of pita bread. Then sprinkle a tsp of nutritional yeast over each of the pieces.
Using scissors, or a sharp knife cut each piece of pita bread into sixths, and place on a baking sheet.
Place the baking sheet into an oven set for 350° for 3-4 minutes.  Your roasted garlic pita chips will be ready when the edges start to become crispy, but most of the chips are still a little bit soft. They will crisp up more as they cool. If left in the oven too long they will be very crunchy. Serve with hummus, your favorite dip, or just put them on a plate and start eating!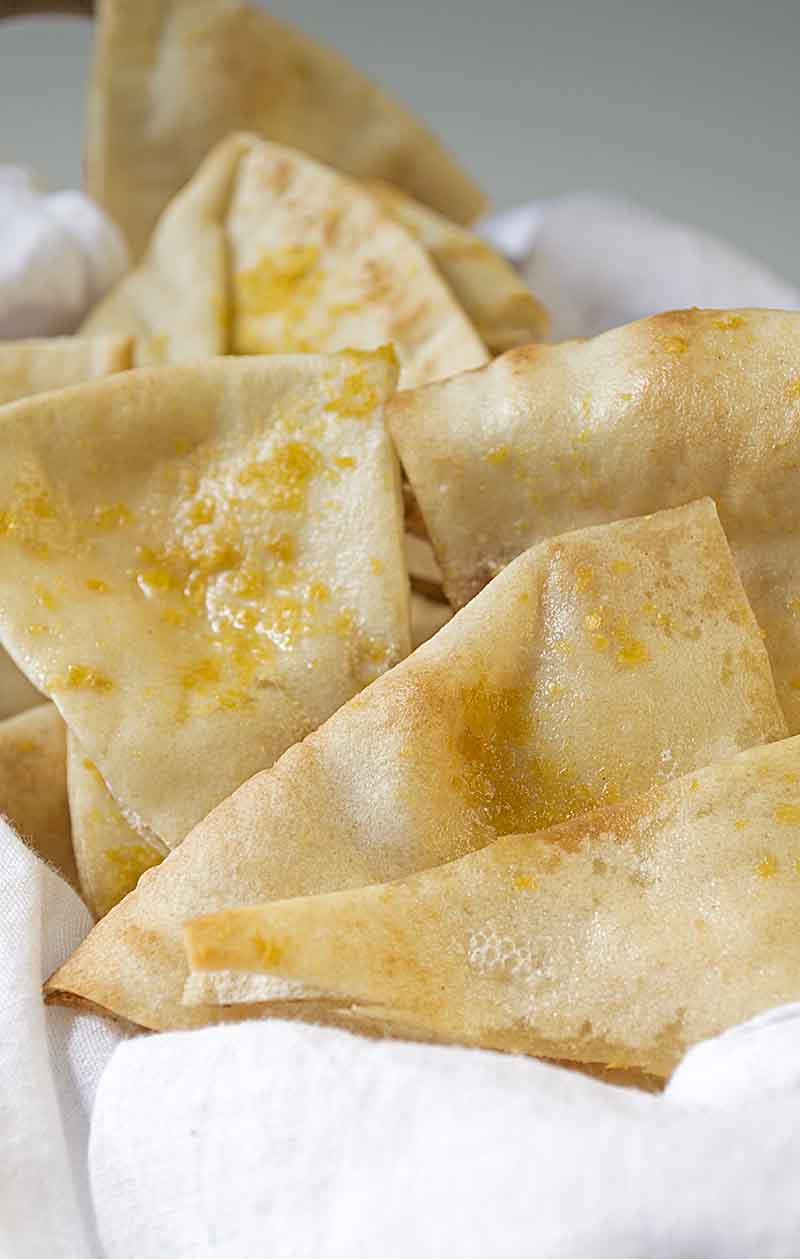 Summary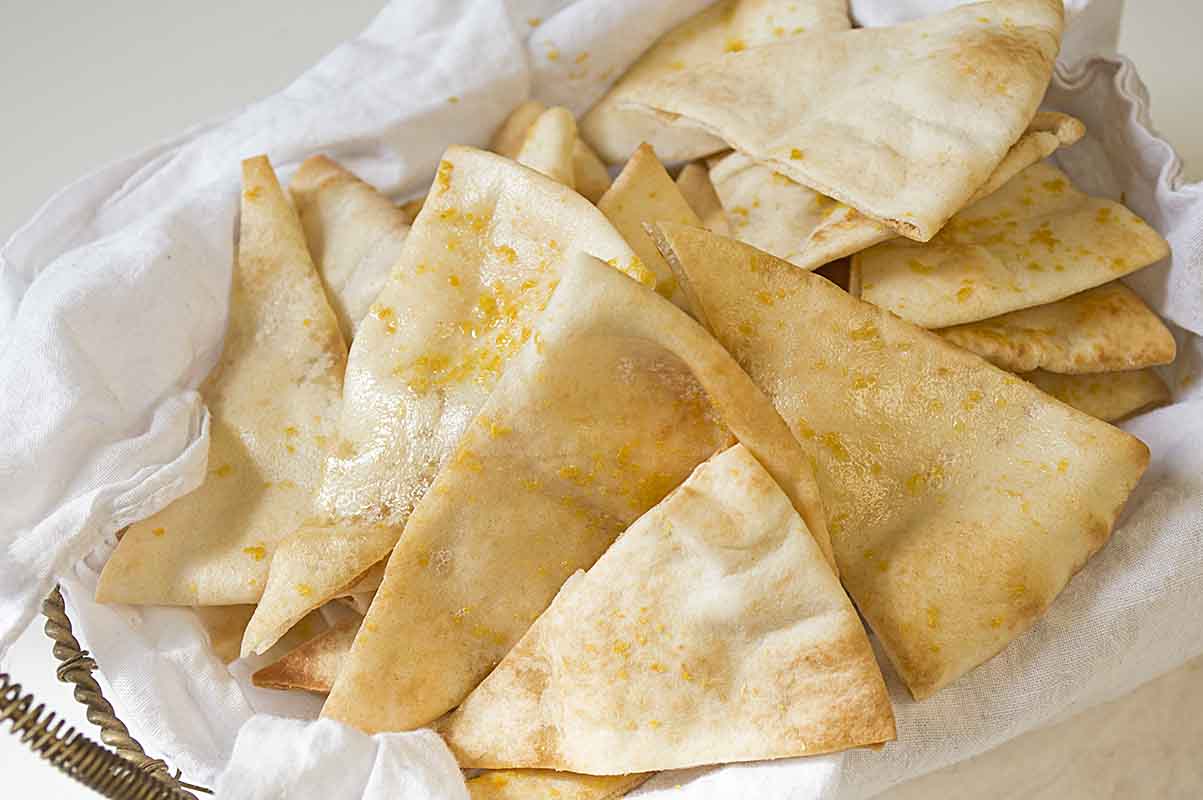 Recipe Name
Roasted Garlic Pita Chips
Published On
Preparation Time
Cook Time
Total Time