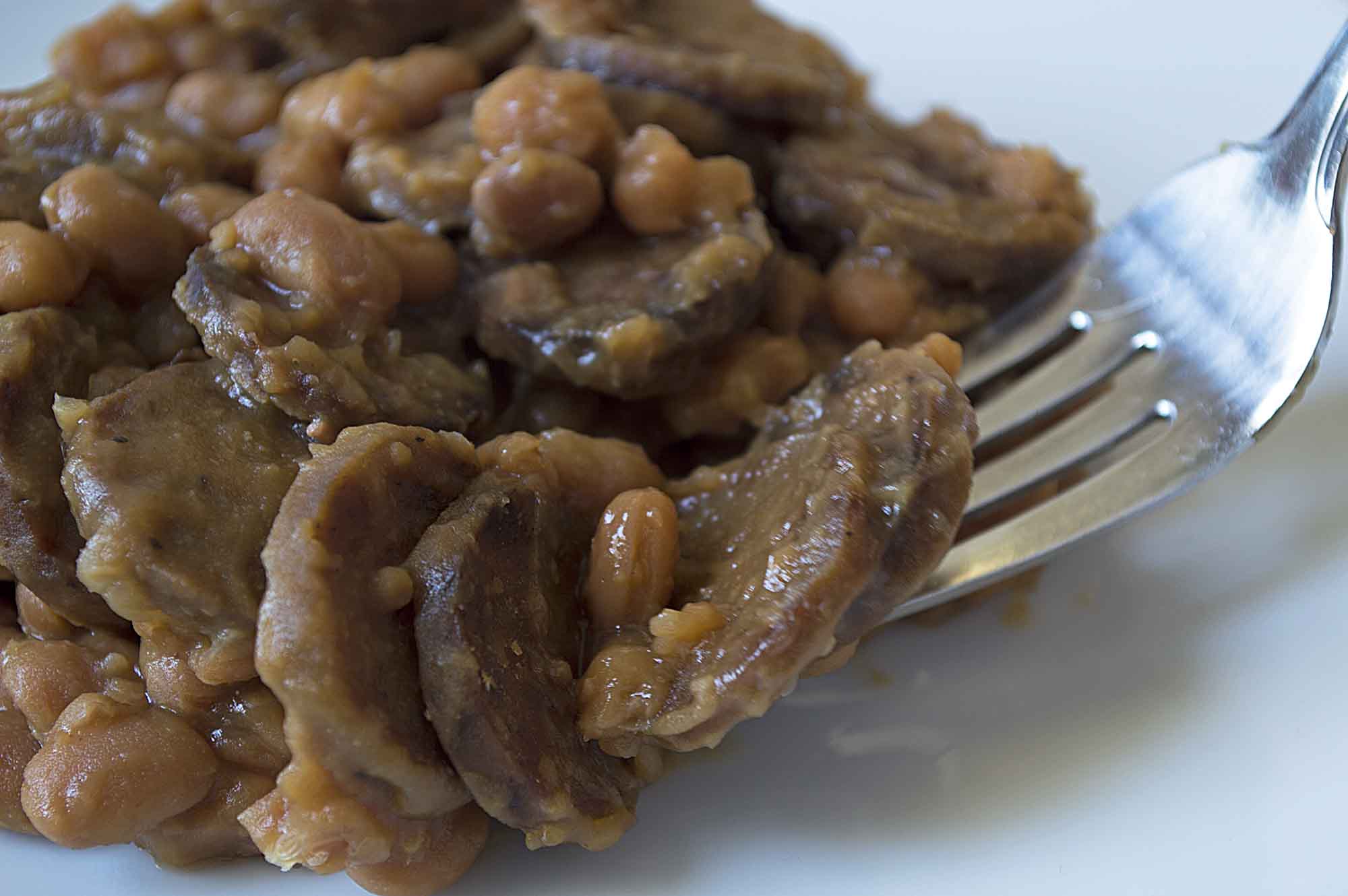 I have never liked hot dogs, even as a meat eater, or even as a child for that matter. They are unappealing and sketchy. In fact I started eating veggie dogs long before I even thought of a plant based diet simply because they are much much better. Veggie dogs however make horrible beans and wieners, which for me is one of those childhood comfort foods and the one recipe I appreciated hot dogs for. When I decided to become a vegetarian, and then a vegan I thought that I was committing this recipe to be a childhood memory.
Then I started cooking with Tofurkey sausages and when I realized they actually fried unlike veggie dogs I knew that vegan beans and wieners was possible. Now I can tell you that it is not only possible but once again much better than the meat based version. If fried right vegan sausages are just slightly crispy which is perfect, and there is no looming shadow of mystery meat at the back of the mind. Best of all for anyone like myself with life that seems to be continually busy this is a meal that, from beginning prep to putting plates on the table, can be done in 15 mins.
What you will need:
2 Tofurkey Sausages (Or other vegan sausages of your choice)
1 Can of Maple Beans
Oil for the Pan
First things first, ALWAYS make beans and wieners in a frying pan. This will give your bean a slightly thicker consistency, and give the sausage pieces flavor and texture that makes this recipe so good.
Begin by cutting your vegan sausages into disks. I use Tofukey brand kielbasa sausages, but in PEI we have limited selection so if you have something you prefer than I am sure it will work as well.
Place a teaspoon or so of oil in a medium sized frying pan and add in chopped sausage. This will be the only part of this recipe that is slightly tricky. You want to fry the sausages until they are browned on each side. The timing is important, if they cook too long they will be crunchy, and if for not long enough your dish will be mushy and unsatisfying .
But there the hard part is done now just add in a can of beans and once they are warm you are ready to mow down on some vegan beans and wieners. I use maple beans, but again you can use whatever you prefer. I would definitely judge you, because really maple beans are the best,  but I am not there, do what makes you happy!
Hope this recipe make you as happy as it does me. Let us know what you think, especially if you are a long time plant eater and have never had beans and wieners!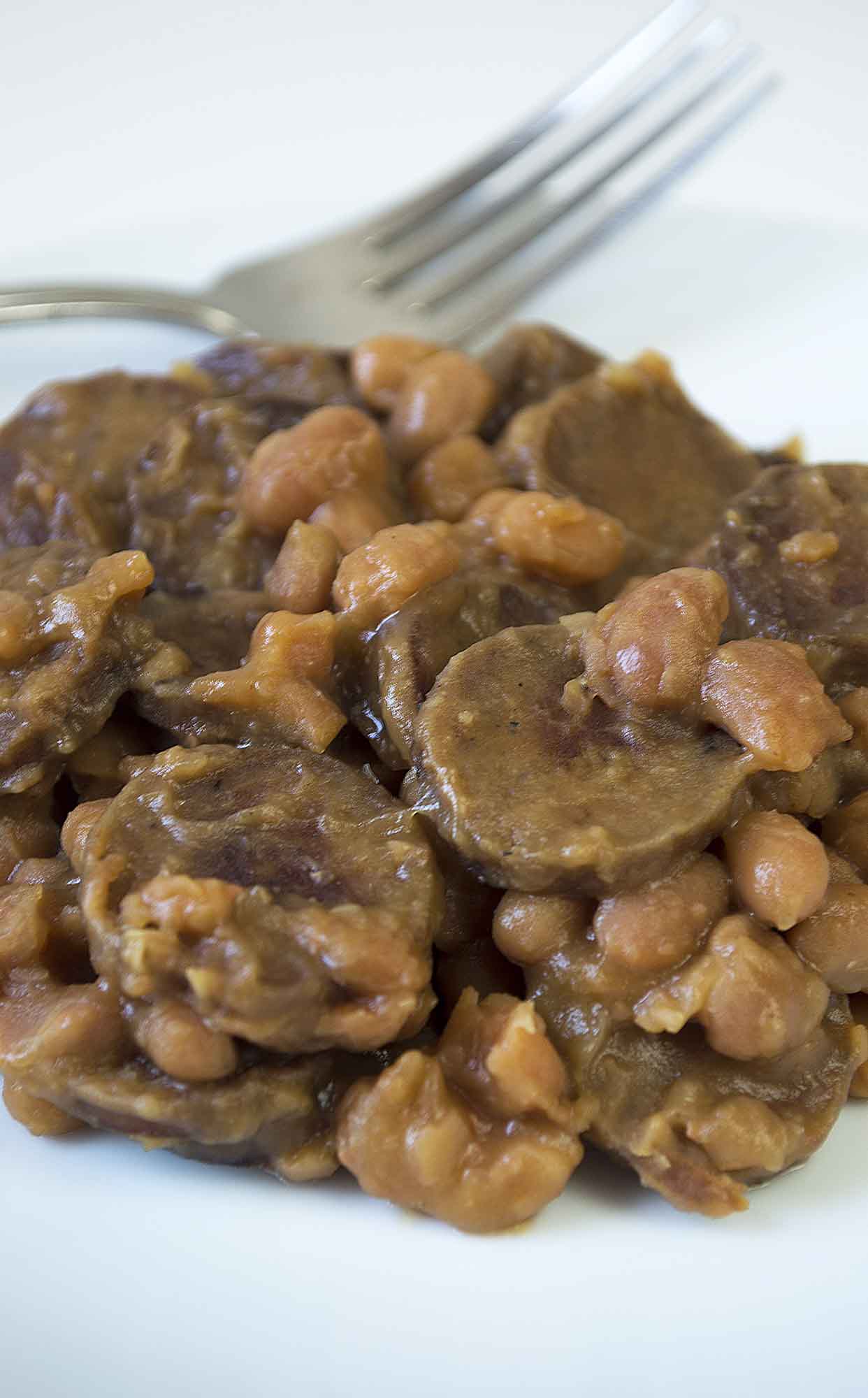 Summary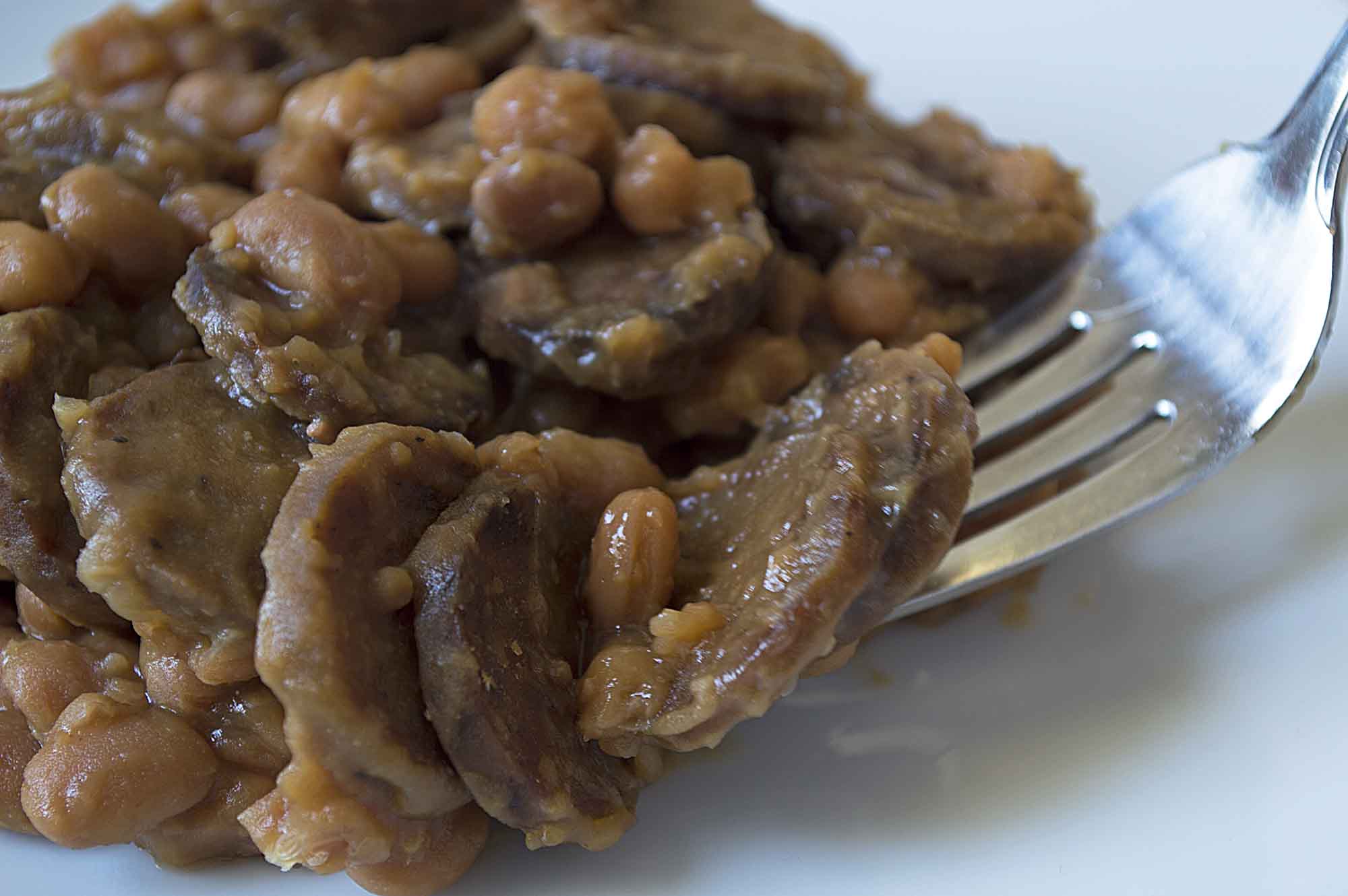 Recipe Name
Published On
Preparation Time
Cook Time
Total Time