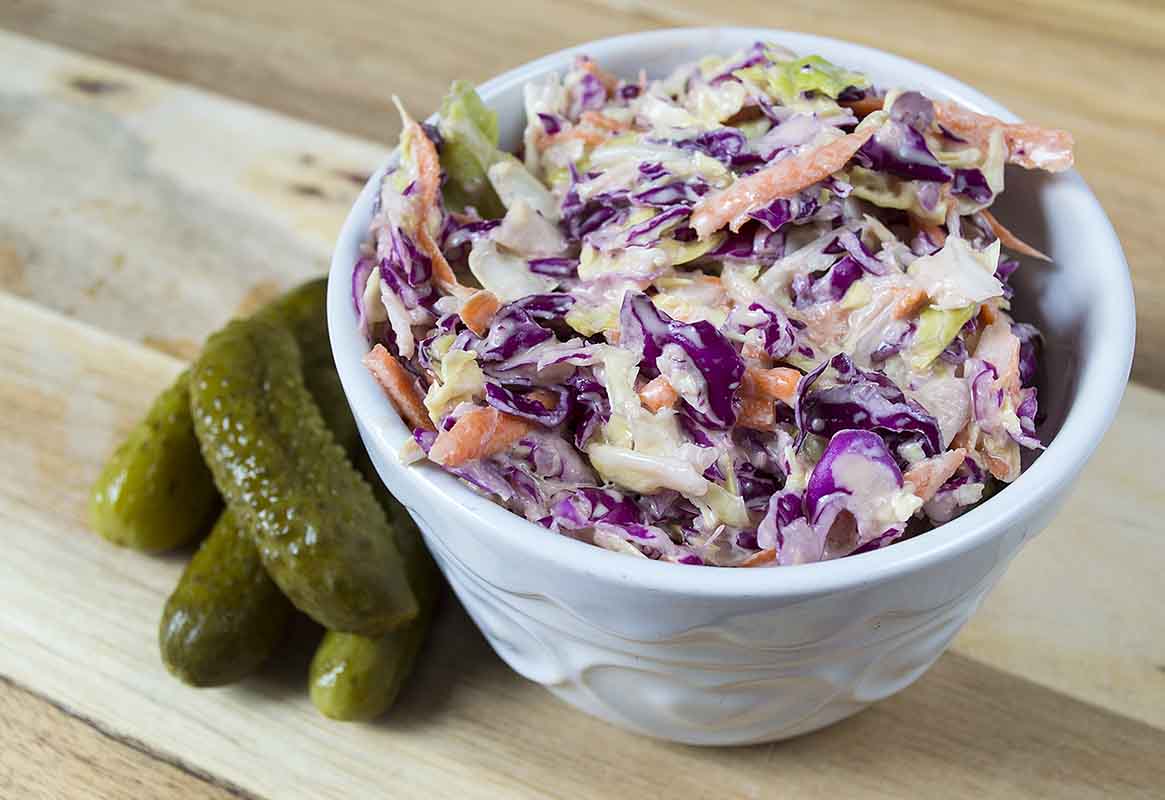 I love the creaminess of this vegan coleslaw and the hint of sweetness to it. I had it for the first time years ago before I became vegan and asked for a copy of the recipe. It was  fairly easy to change over to vegan ingredients and the other change I made is that instead of slicing  the vegetables, I use a grater, it is much easier to make this way and gives the coleslaw a lighter texture. This stuff is so good sometimes I just make a bowl and eat it by itself.
You Will Need:
1 Medium Carrot
½ Small Green Cabbage
½ Small Red Cabbage
½ cup Vegan Mayonnaise
112 tbsp Brown Sugar
½ tsp Salt
This recipe is super simple to make
Grate the carrot, and cabbages into a medium sized mixing bowl.
Add the brown sugar and salt and give the mixture a stir.
Finally add the mayonnaise, depending on the size of the cabbages you may want to use a little bit less or a little bit more. Just go with what tastes right. Mix well and get ready to eat.
Vegan coleslaw is great as a side or just for munching. I especially enjoy adding it to a sandwich or a wrap. Let us know if you have a special way you like to eat coleslaw!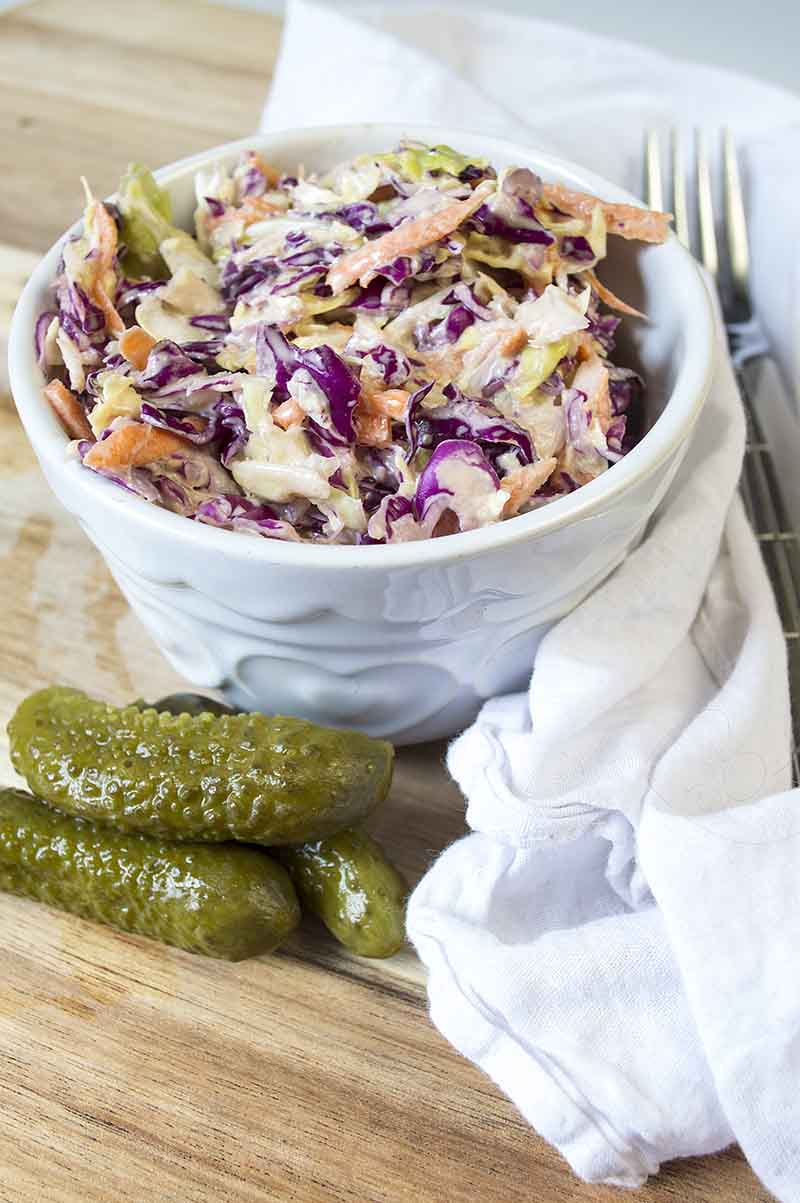 Summary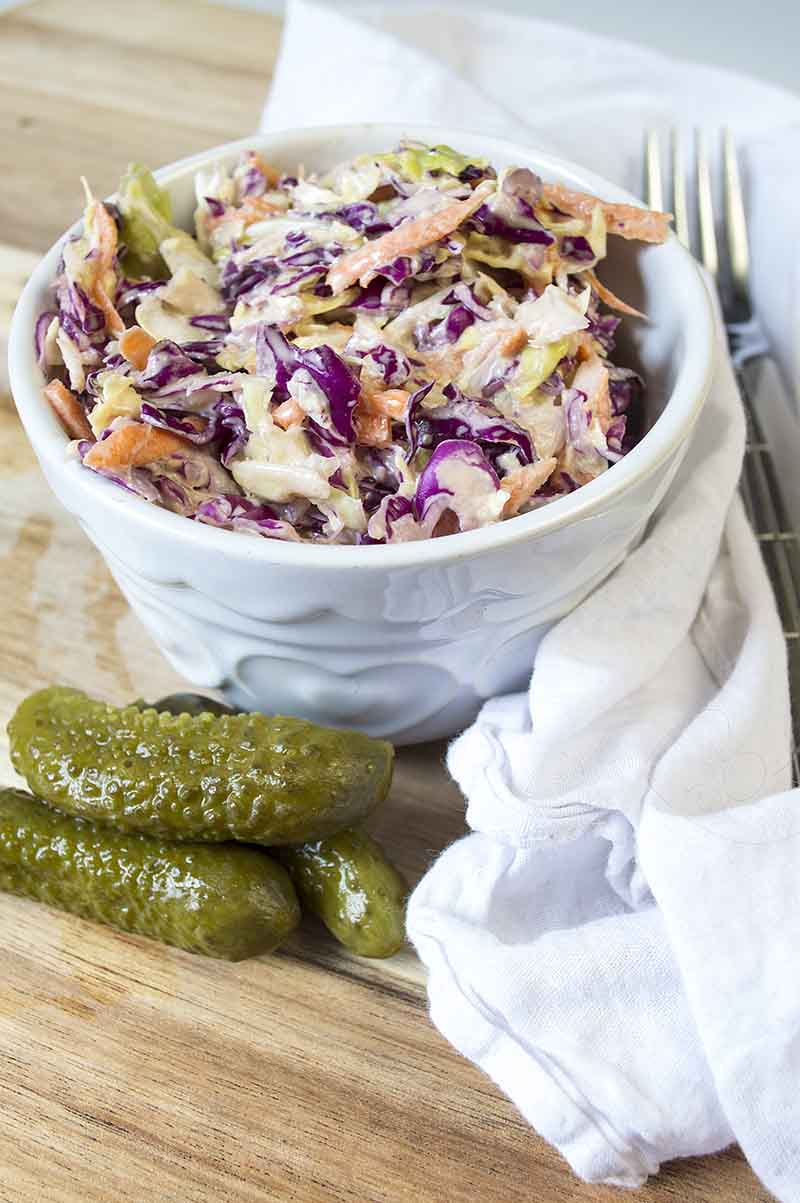 Recipe Name
Vegan Coleslaw You Will Love
Published On
Preparation Time
Total Time