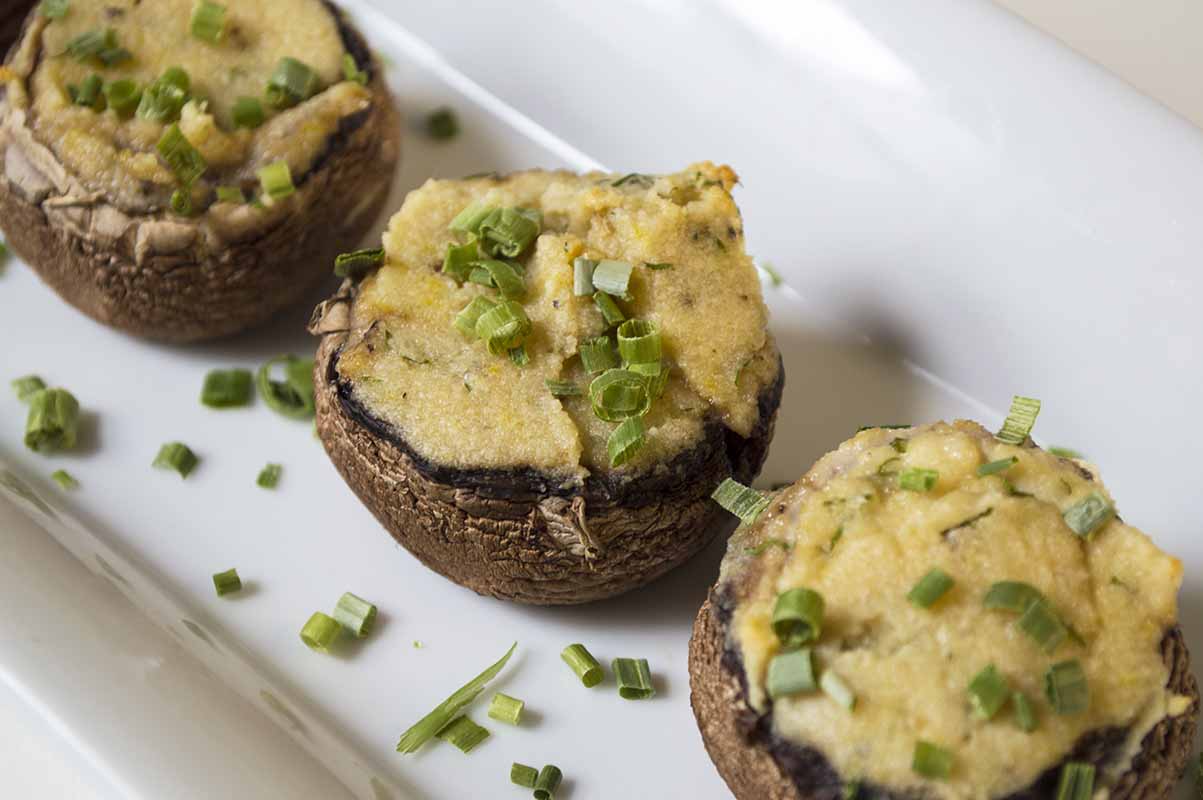 Making stuffed mushrooms was always something that I planned on doing but never seemed to get to. Then I started playing around with my cashew cream cheese, (you can check out the recipe for that here,) and it seamed like the perfect time to experiment. I spent a Sunday afternoon(and evening) with a glass of wine (or two) and some music testing out different combinations. After a few batches I came up with some vegan stuffed mushrooms that are rich, creamy, and earthy with just the right amount of dill.
These are great roasted in the oven, or grilled in foil on the barbecue. They are also great for a party, because not only are they super easy to make, but they can be done up ahead of time, so all that you need to do at the party is put them on to cook.
What you Will Need:
½ cup Cashew Cream Cheese
1 tbsp Fresh Dill (chopped)
2 tbsp Nutritional Yeast
½ tsp Salt
Pepper to taste
12 Cremini Mushrooms
Preheat oven to 350.
Clean the mushrooms and break the stems off.
Chop the fresh Dill, and add to a medium bowl, with the cashew cheese, nutritional yeast and salt.
Stir mixture until well combined and then scoop into the caps of the mushrooms.
Bake in the oven for 12-15 minutes.
Garnish with chopped chives, or fresh dill and serve.
These are also great if wrapped in foil and grilled on the barbecue.
Vegan stuffed mushrooms can be used with any variety of mushroom, however the cooking time may vary depending on the size of what is used.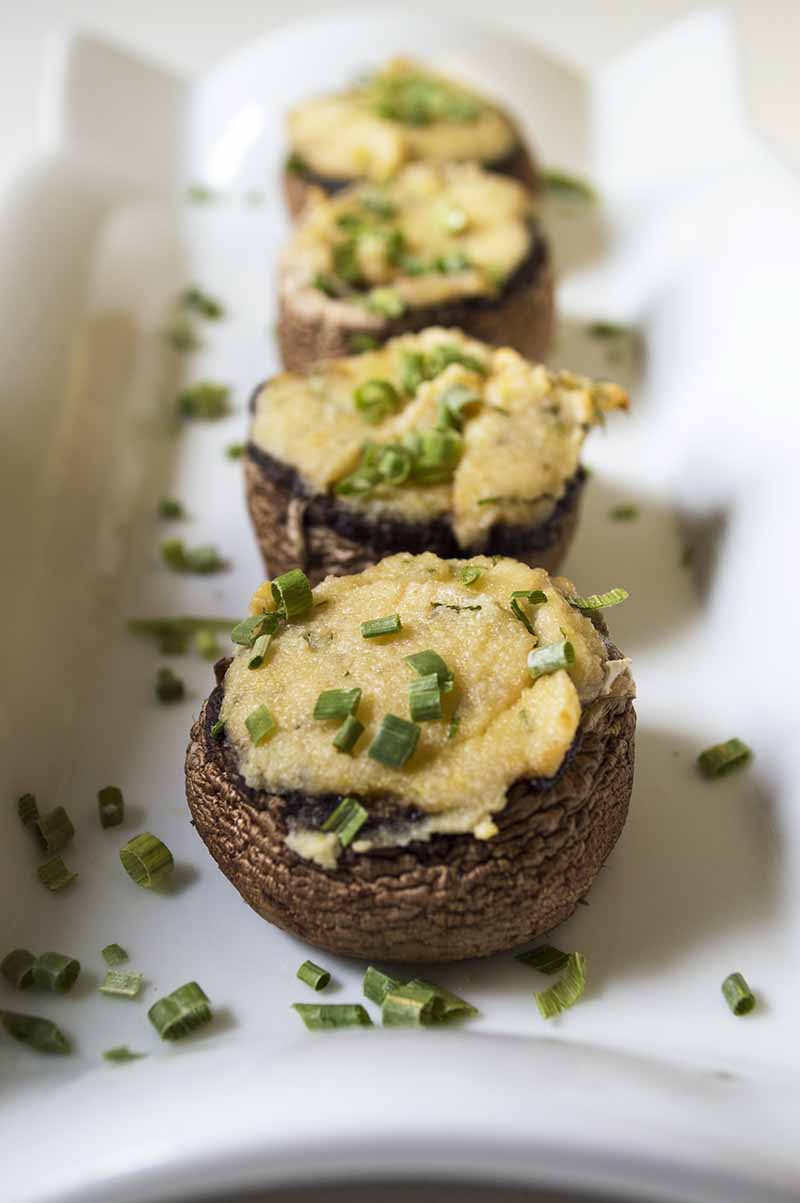 Summary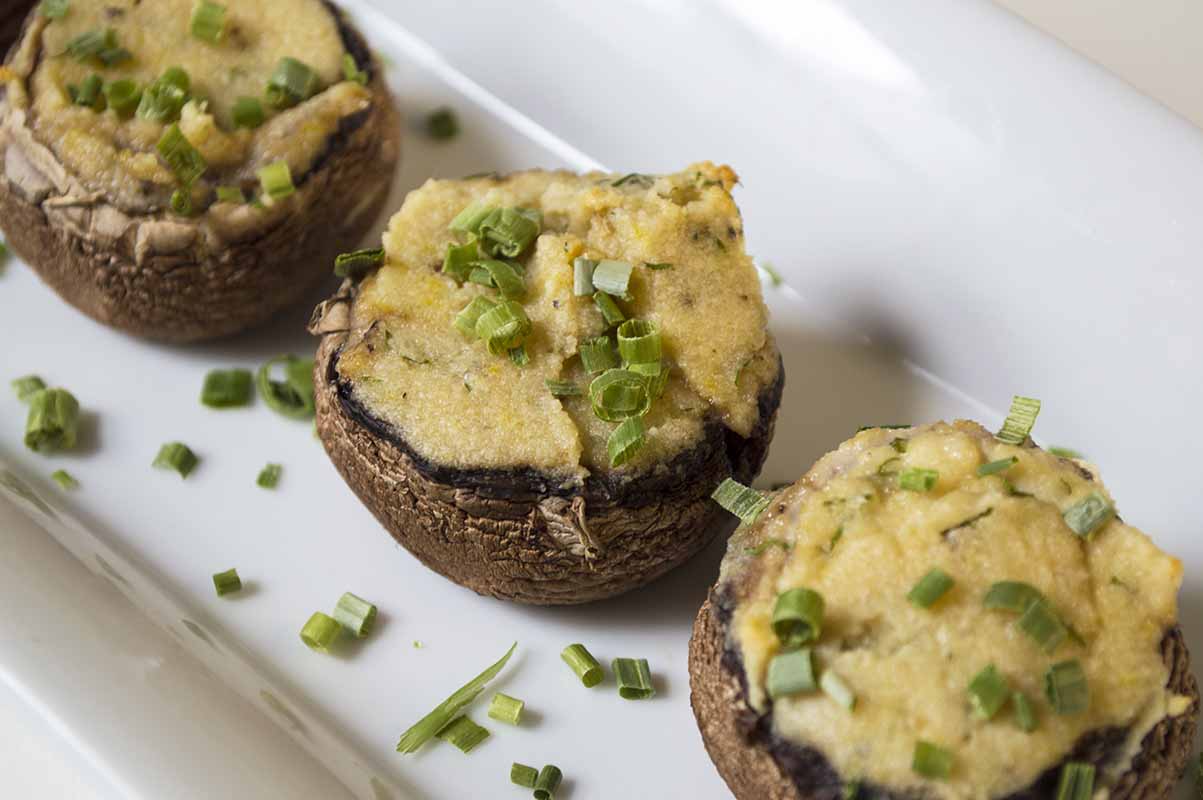 Recipe Name
Published On
Preparation Time
Cook Time
Total Time