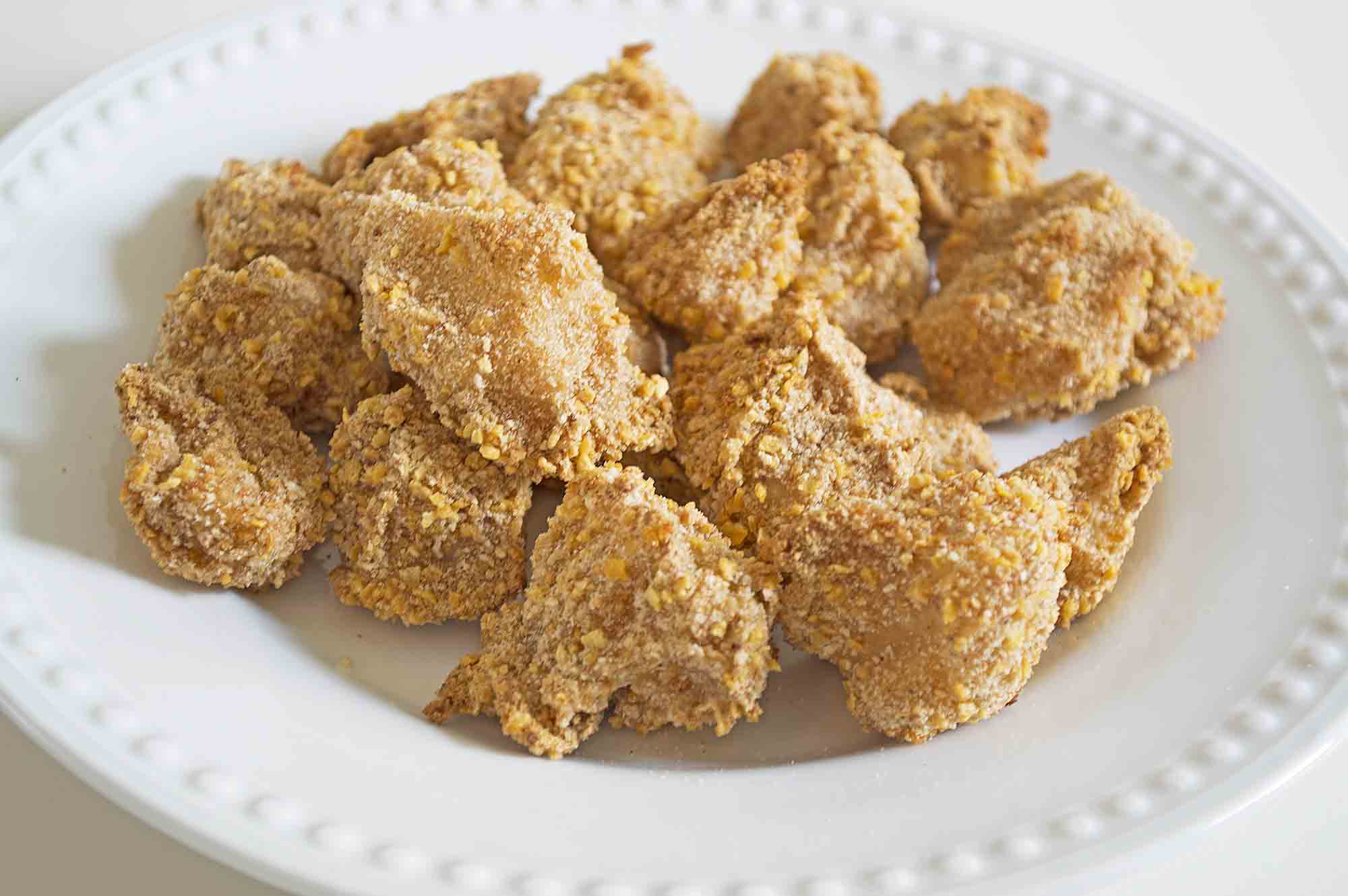 Not too many years ago I was not a huge fan of many vegetables other than corn and potatoes. This made dinner time somewhat complicated being married to Shante who was a vegetarian when we met, and has been a vegan for years now. Thanks to her I have now adopted a vegan diet and cauliflower is one of the vegetables that helped me move toward a plant based diet.
It is something that we use in many dishes and was one of the first vegetables that I started eating regularly. It is great cooked in many different ways but one of my favorites is these baked cauliflower bites. These little guys are awesome! Serve them up with your favorite dip and you are sure to have a great meal.
You will need:
3 cups of Cauliflower Florets (approx. half a head)
½ cup of Bread Crumbs
¼ Corn Flake Crumbs
1 tsp Salt
¼ tsp Pepper
1 Flax egg
¼ tsp Paprika
1 cup Water
1 cup Flour
Begin by cutting the cauliflower florets into bite sized pieces. You can use whatever size you prefer, but it is best to be as uniform as possible so that they cauliflower bites will bake evenly.
In a small mixing bowl stir together the flax egg, water flour and paprika. While in a second bowl mix, the bread and corn flake crumbs, salt, and pepper.
You are drop a floret into the batter bowl, and then transfer to the breadcrumb bowl, coat well and then place on a well oiled baking sheet to be cooked.
I find it easiest to drop the floret in the batter and then use chopsticks to remove and place into the breadcrumbs. Then I use a spoon to cover the floret in bread crumbs, once it is well coated you should be able to remove it with your fingers without a great deal of mess.
Once all of the cauliflower bites are coated and on the tray place set the oven to 350 and bake for about 20 minutes.
Serve these baked cauliflower bites with some fries and your favorite dipping sauce. Franks red hot goes really well with these in my opinion. What do you like to put on them the most?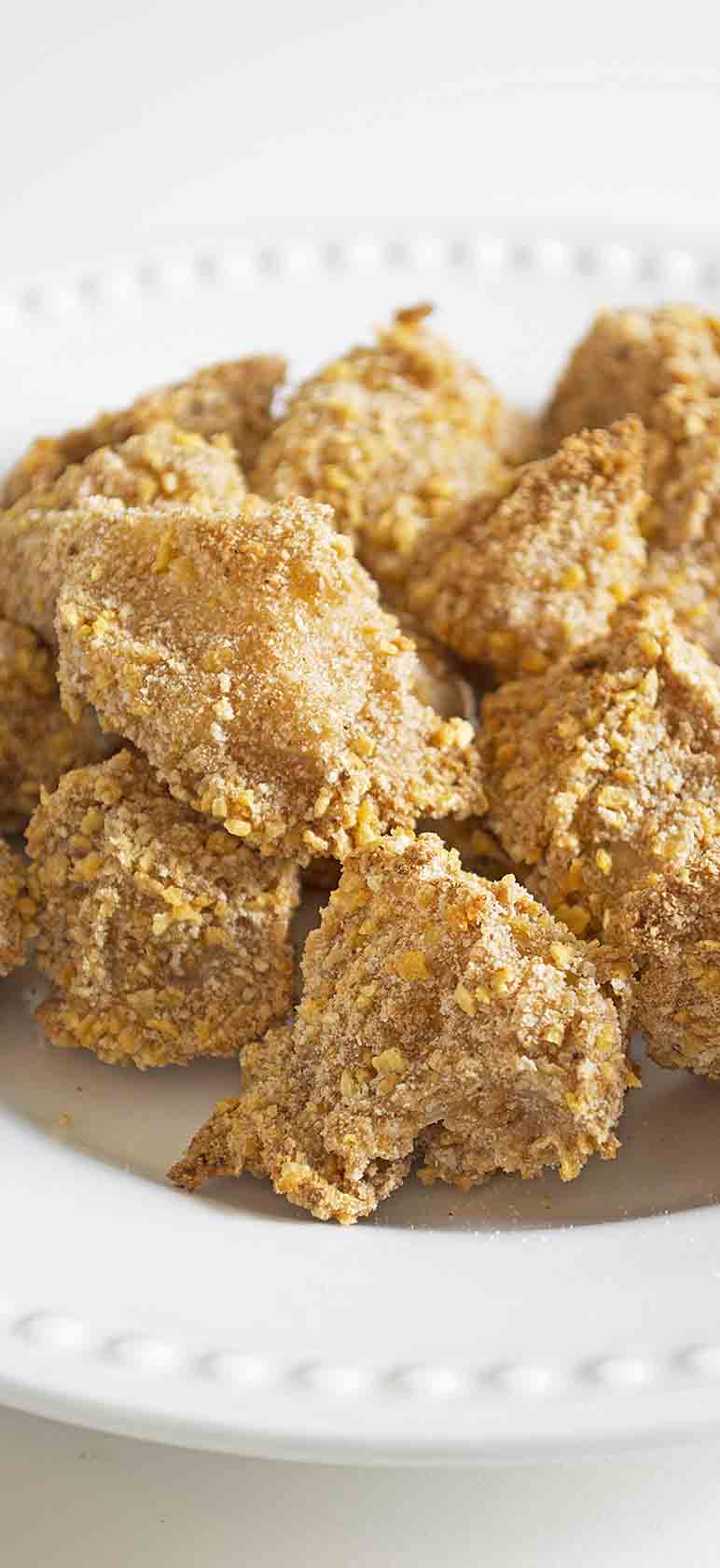 Summary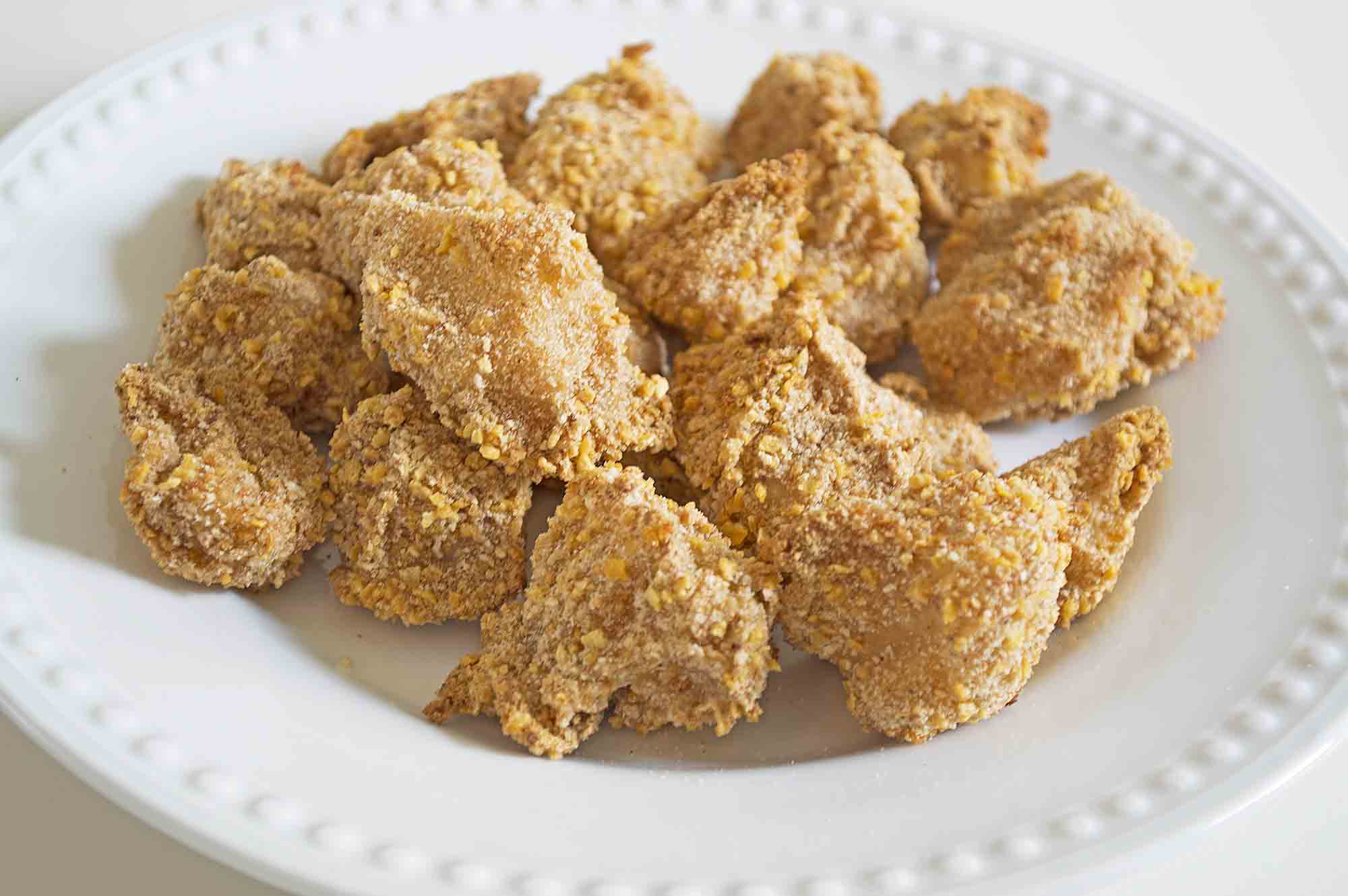 Recipe Name
Published On
Preparation Time
Cook Time
Total Time
Average Rating





Based on 1 Review(s)