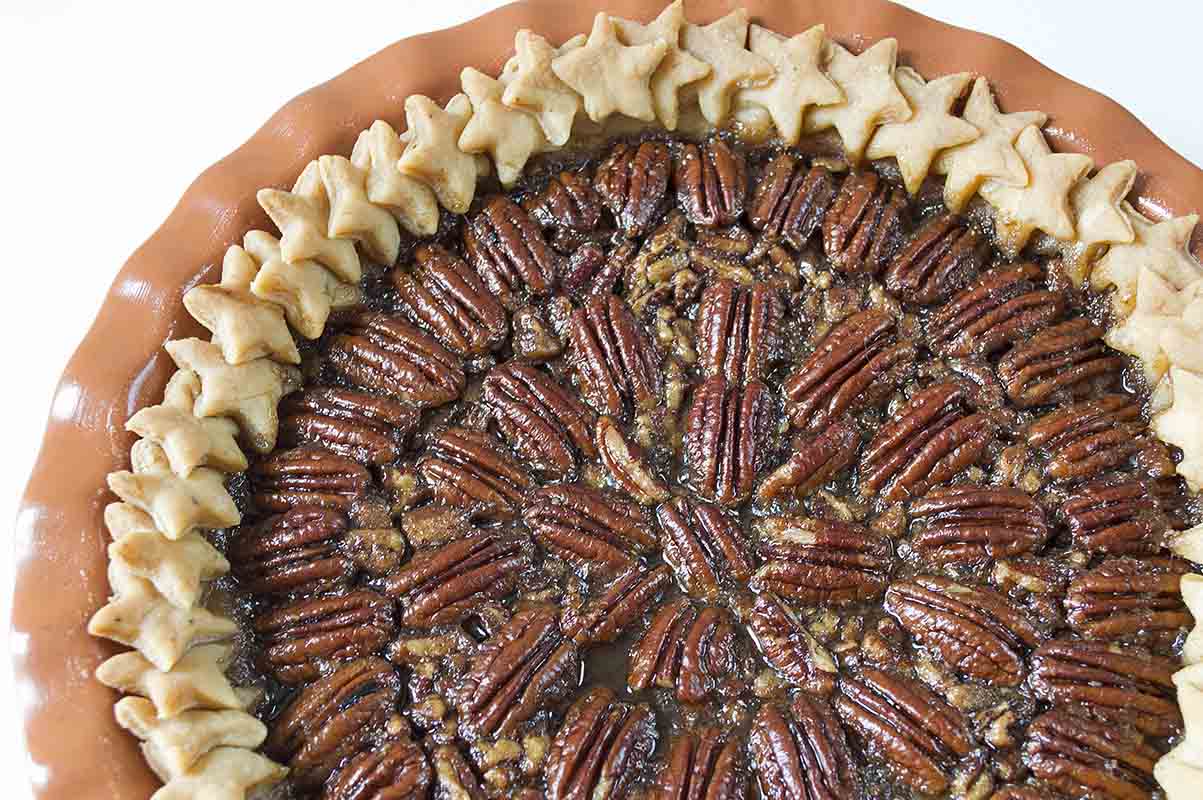 Pecan pie has always been one of my absolute favorite desserts. Adding maple to this decadent dessert brings out the richness of its flavors, and adds a uniqueness to this recipe so you can be sure that your guests will be pleasantly surprised. This maple pecan pie is also surprisingly easy to make, with only a few ingredients and just a couple of steps. So, sit back with a nice cup of tea and enjoy our twist on this classic and much loved pie.
What you will need:
6 tbsp Ground Flax
1/2 cup Sugar
1 cup Maple Syrup
1/2 cup Vegan Margarine
1/2 tsp Salt
1/2 cup Pecan Pieces
1/2 cup Pecan Halves (for the top)
Combine the flax, sugar, maple syrup, margarine and salt in a medium sized bowl.
Beat thoroughly and stir in pecan pieces, then pour mixture into pie shell. You could use either one purchased from a store, or one that you have prepared ahead of time. I suggest our Never Failed me Yet Pie Crust recipe.
Arrange pecan haves on top in a design to add a nice flair to your pie.
Preheat oven to 375 and bake 40 minutes or until the pie has set. Cool completely before serving. This maple pecan pie will make 6-8 servings, but don't be surprised if seconds are requested.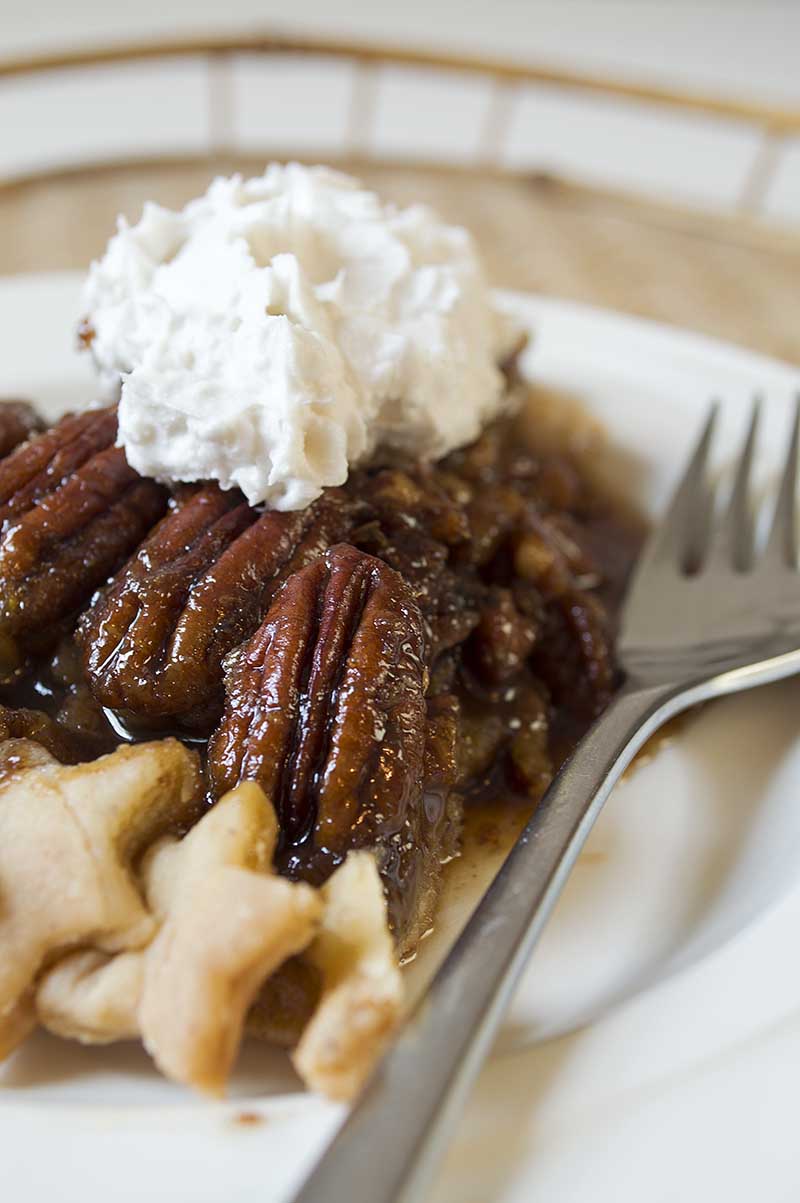 Summary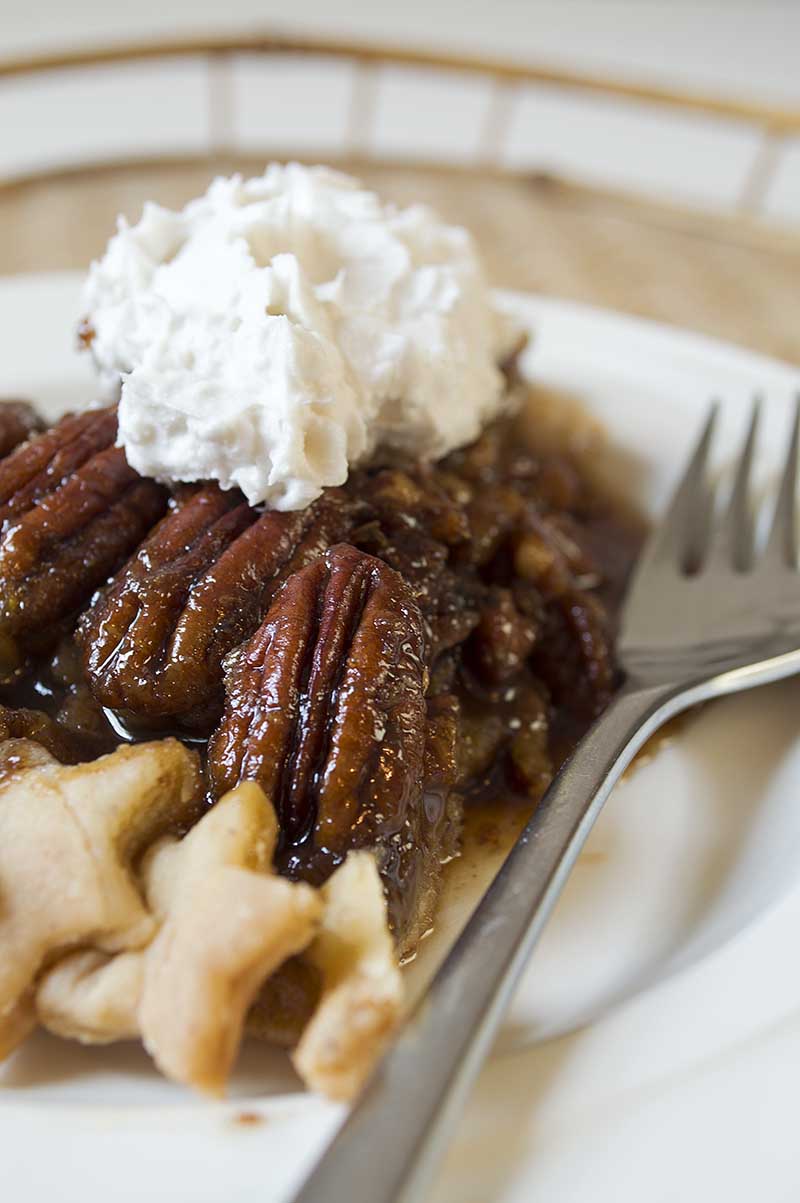 Recipe Name
Published On
Preparation Time
Cook Time
Total Time