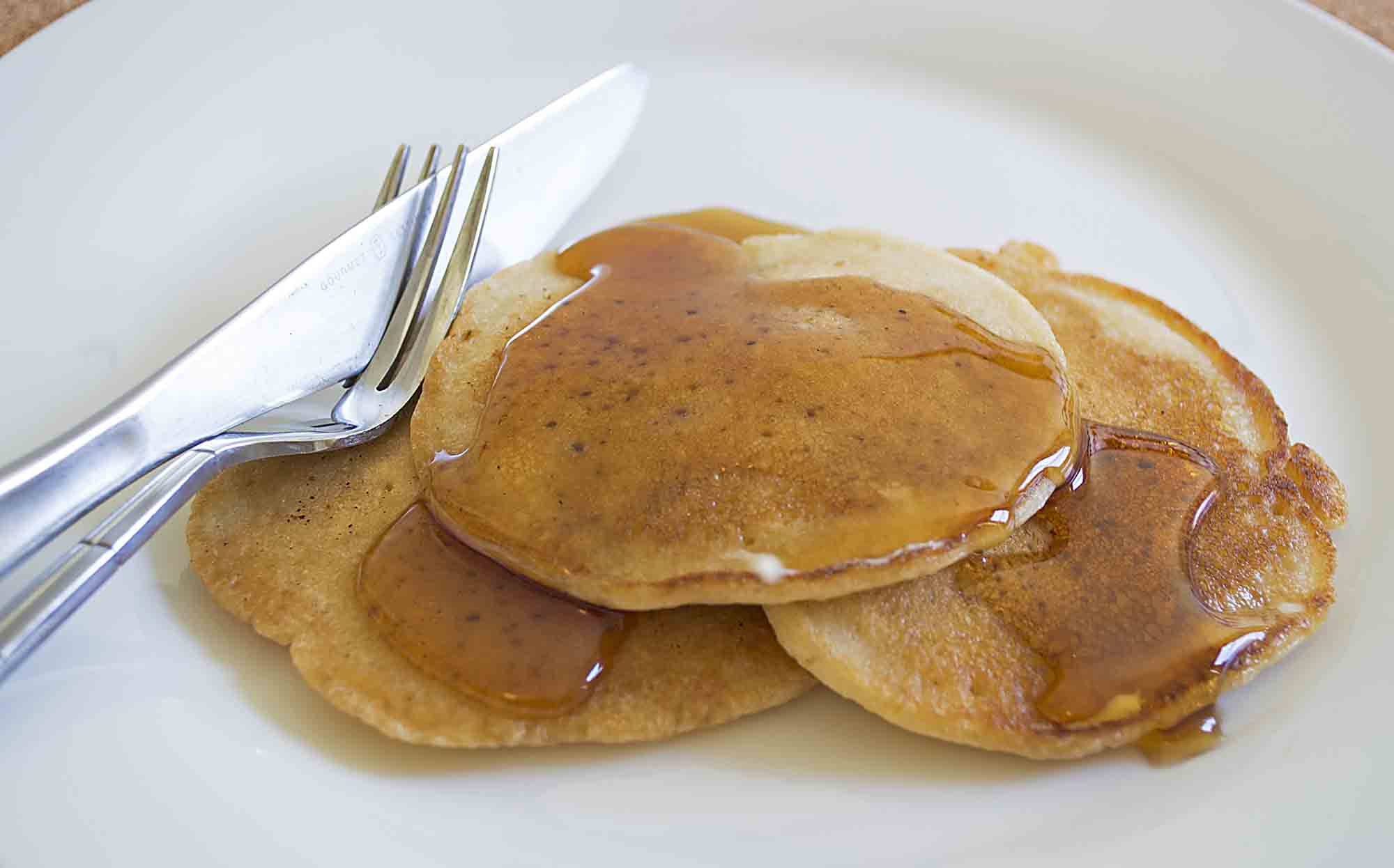 These vegan pancakes really do deliver! With a constancy that is somewhere between a crepe and a fluffy flapjack, they are the ideal pancake, not to thick and not too thin, with a beautiful crispy edge if cooked just right. Having kids this is a recipe that I often double. As a treat we will have a pancake supper, often on a Friday or Saturday night, and then save some of the leftovers for an easy delicious breakfast. Plus as a Canadian (or any sane person for that matter), who doesn't love and excuse to smother something in maple syrup!! 😀
What you will need:
1½ cups flour
3 tsp baking powder
½ tsp salt
3 tbsp sugar
2 cups almond milk
3 tbsp melted vegan butter, or margarine
1 flax egg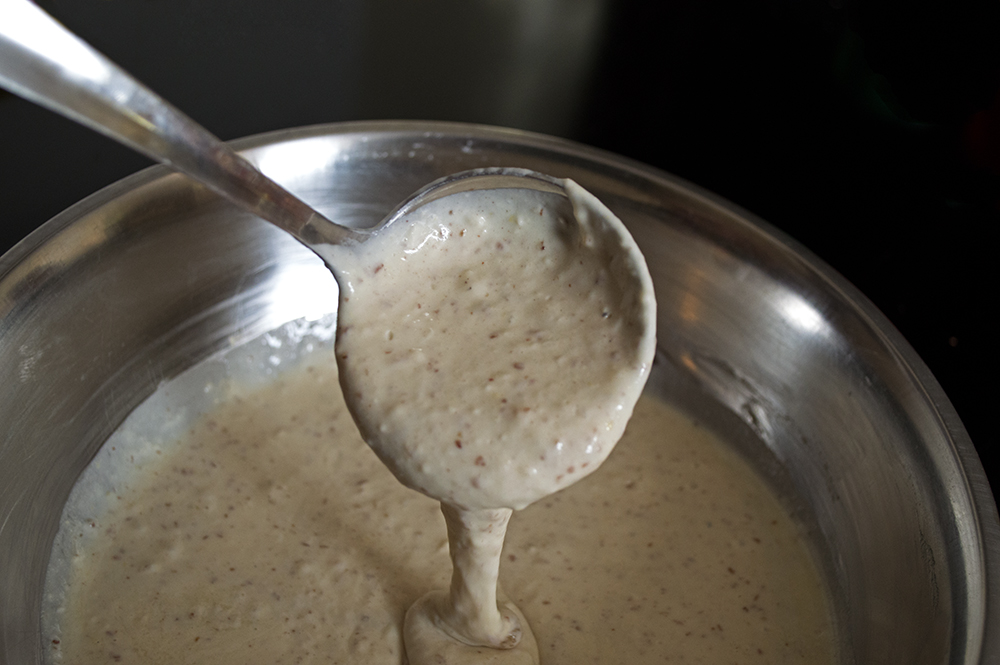 To Make Vegan Pancakes:
In a medium mixing bowl mix together the dry ingredients. Make a flax egg by combining 1 tbsp of ground flax seed and 2 tbsp of water.  Add this flax egg and the milk to the dry ingredients and mix. Finally fold the butter into the batter. Now you have a great pancake batter and can get started cooking. If you are someone who prefers really thick pancakes simply add a little less milk when combining the ingredients and you will achieve this result.
Place a frying pan onto a burner  at medium heat and allow to come up to temperature for a few minutes. I personally prefer using cast iron frying pans, however you can use a non stick frying pan if you wish. If using a non stick frying pan I suggest still using the same amount of butter as this is part of what gives the pancakes their nice crispy edges.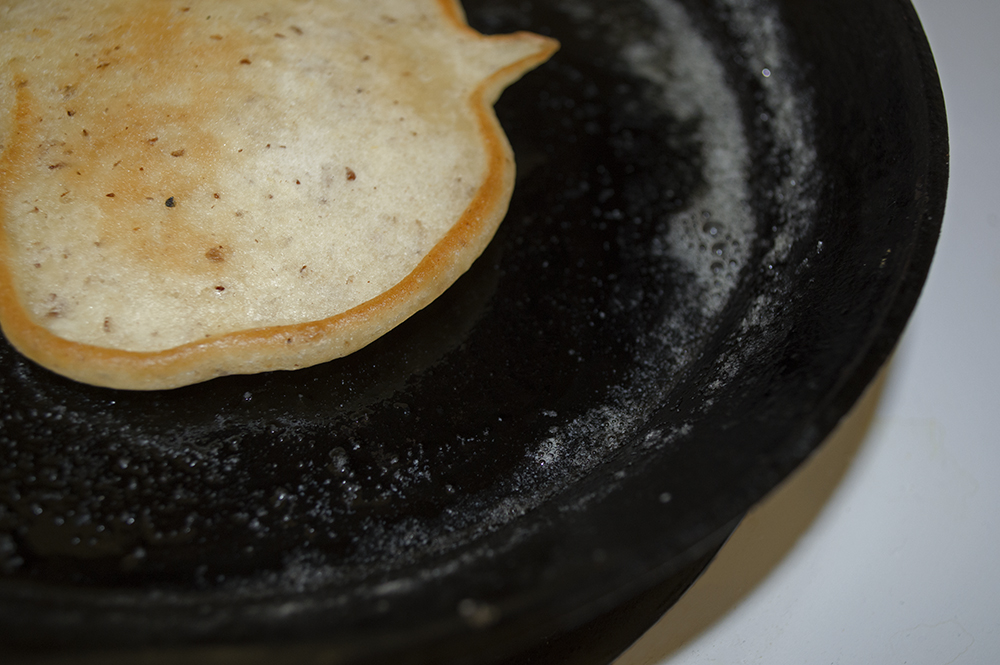 Once the frying pan has had a chance to heat up place about a tsp of butter in the pan and then pour approx ¼ cup of batter into the pan. If using a large pan that can accommodate more than one pancake do so. Allow pancake to cook for about 2-3 minutes on one side. You will see small bubbles begin to form, when these bubbles begin to pop without refilling it is time to flip the pancake. Cook for about another minute on the other side and then remove to a plate.
Finish with butter and maple syrup, chopped fruit, jam, cinnamon sugar, or whatever your favorite pancake topping is. Yum!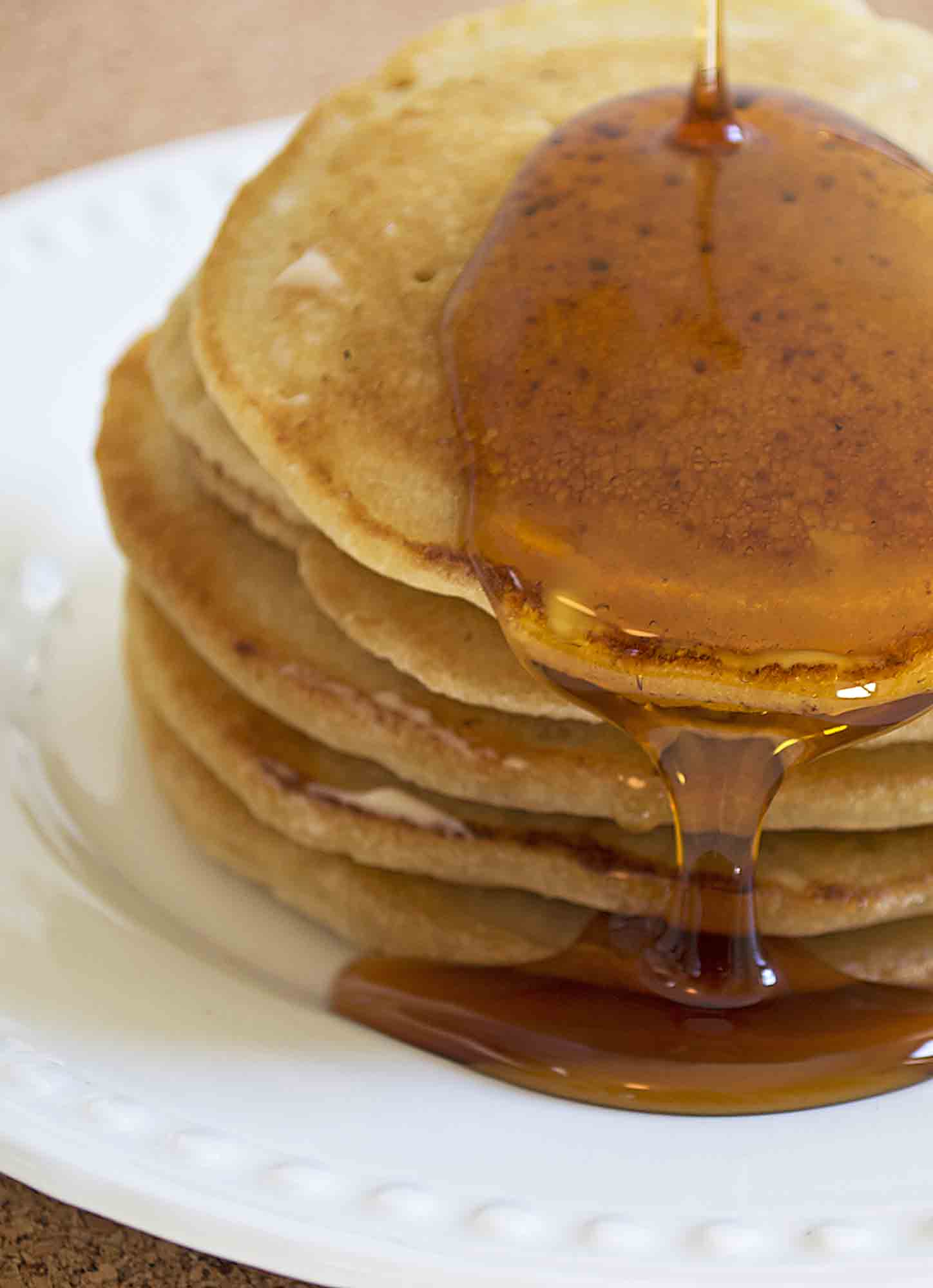 Summary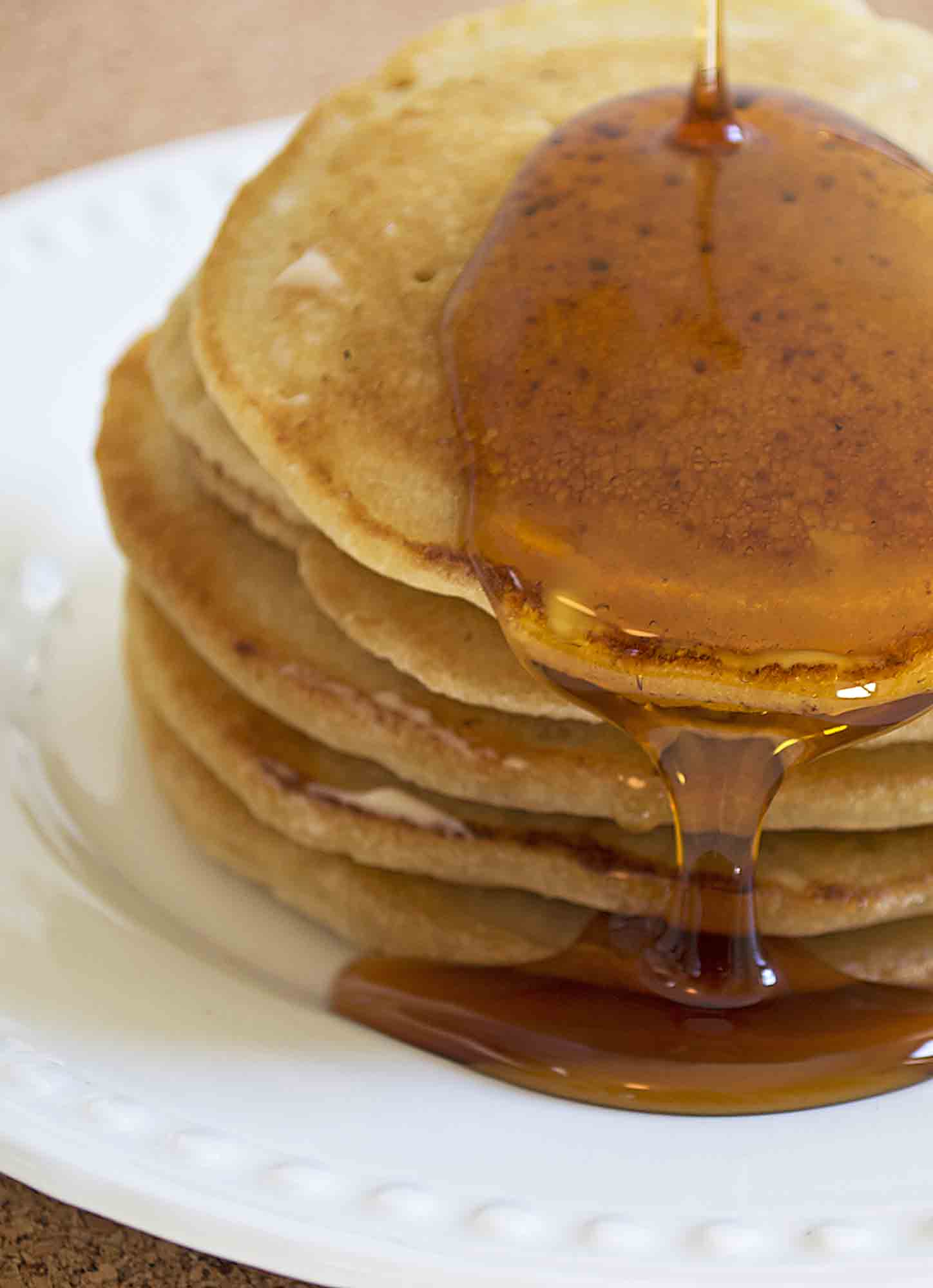 Recipe Name
Vegan Pancakes That Deliver
Published On
Preparation Time
Cook Time
Total Time